Along for the Ride: Issue #22
Hello friends - another week of self-driving fun coming your way.
Read of the Week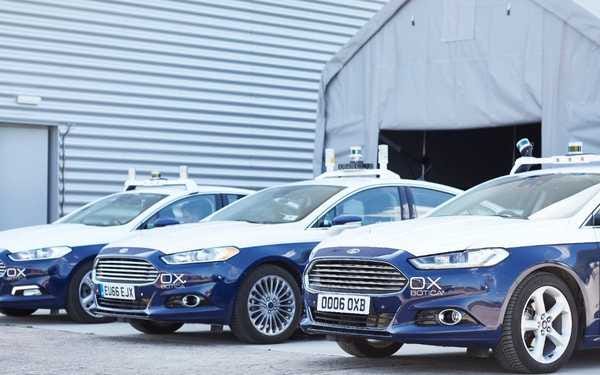 Christmas Miracle: CAVs in London
A lot of hype has been focused on Waymo's public launch in Arizona next month. But on the other side of the pond London, a city with an incredibly hard to map street ecosystem, will see their first "real" trial of CAVs this week.
Government and Policy
Guidelines for AVs: The California Governors' Office of Planning and Regulation (OPR) has released (very) light touch guidelines for AVs. It considers how AVs can complement "goals for climate, air quality, health, environment, land use, quality of life, and equity". (OPR).
Holistic urban mobility: Gehl Architects discuss modern mobility challenges - from scooters to autonomous vehicles - and how design can make or break the future of our streets. (Gehl Architects).
First came the shuttle: Following on from news last week about AV projects in the UK, the Guardian shares how policy and projects are centred on public transport like buses and taxis. (The Guardian).
Partners in transport: Uber and Lyft are working with the DC Metro to provide late-night travel services for the public, as the region struggles to maintain ridership for rail and bus. (wtop).
Speaking of shuttles and DC: The Washington Post chatter on about "the stubby, bread-box-looking vehicles", and their potential limitations. (Washington Post).
Industry
Leadership reshuffle: GM President, Dave Ammann, will takeover as CEO of Cruise while Kyle Vogt (current CEO and co-founder) will pivot to president and CTO of the company. Effective January 1st. (CNBC).
Promising parking: Let's be real, finding parking is one of the worst aspects of driving. Japan is testing an automating parking program at a commercial complex to ease our pains - and the tech will be in place long before CAVs become normalized. (Asahi).
Smoke and mirrors: Ford's latest patent shows how they plan to hide LiDAR in the vehicle's side mirrors. Which is ironic because in theory self-driving tech would mean that cars no longer need side mirrors… right? (CNET).
Slashed: GM cut an alarming 14,000 jobs across North America this week, saying they will divert more of their energy towards self-driving and electric vehicles. (CNBC).
On the other side of the coin: Waymo has hired a new Chief Safety Officer and Chief Commercial Officer - signs that the company is nearing a public launch. (Waymo). Meanwhile Lyft hires a leader for non-emergency health care efforts. (CNBC).
China's biggest players: Five self-driving companies based in China have valuations well over $1 billion; The Information details how they give US firms like Waymo and Cruise and run for their money. (The Information).
Opinion
Traffic utopia: The FT has a great opinion piece out this week about the race towards traffic utopia, and how likely ideas batched in Silicon Valley are to succeed in the real word. (FT).
Societal innovation: Dark Matters have been working on how to create "institutional infrastructure for innovation at a city scale " and have found themselves also thinking about innovation at societal scale as well. It's pretty flipping interesting imo.
Nothing you don't know already: The Economist has a sweet little recap about the state of autonomous vehicles today, focusing on Waymo's imminent launch. (The Economist).
Holiday Gift Guide?
Tis the season: Amazon has just released a toy-sized self-driving car for coders. At $399 why not pick one up for the self-driving love in your life? (Reuters).
Have a beautiful weekend friends!
Sarah
By Sarah Barnes
This weekly newsletter on cities, transportation and technology is curated weekly by Sarah Barnes, a transport nerd based in San Francisco, CA.
The newsletter encourages new conversations about advanced transportation technology, primarily autonomous vehicles, which focus on people, equity, design and the cities we want to (and need to) be building for the future.
If you don't want these updates anymore, please unsubscribe here.
If you were forwarded this newsletter and you like it, you can subscribe here.
Powered by Revue
San Francisco, CA