Along for the Ride: Issue #23
Apologies for a tardy newsletter folks - it's a very busy time in the mobility industry and there is lots to share this week!
Also next week's newsletter will be my last until the new year as I'm headed home to Canada. It's been a pleasure learning with you this year, and we all know next year will only be more exciting.
Podcast of the Week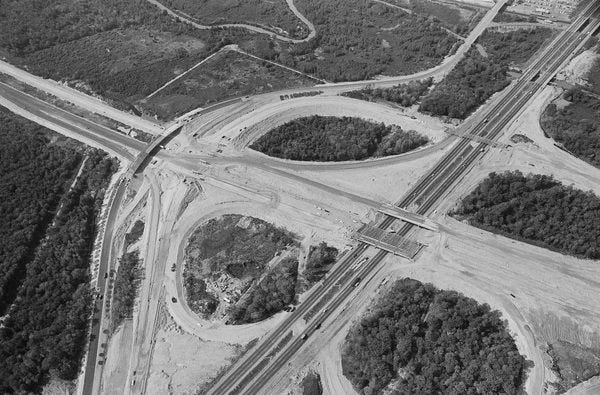 This podcast is required listening folks. From self-driving cars, to why transit rights is so much more than point-A-to-point-B mobility, and a new opera about Jane Jacobs and Robert Moses - it's got something for everybody.
Read of the Week
Design Principles for Living Streets
Ford's Greenfield Labs and Gehl have been working for months considering how our streets can truly reflect the people they serve. Living Streets is the result, with 15 principles to enable cities everywhere to re-imagine the "the interstitial land of the city".
www.ourlivingstreets.com • Share
Government and Policy
AV Start Act: US Bill comes closer than ever to a final vote on the Senate floor. Its latest amendment protects consumers and limits the use of arbitration claims. Senate staff are expected to release a final, public language for the new AV Start Act by mid-month. (The Verge).
Madrid: Capital of Spain bans pollution vehicles from the city centre, with the goal of reducing nitrogen dioxide levels by 23% in 2020. (The Guardian).
Ohio: Four cities across the state are eager to get testing when it comes to CAVs. And they are circulating a lot of buzz. (State Scoop).
Singapore: The city-state is testing on-demand buses which pick-up and drop-off users in select areas. The trial will last six months. (SCMP).
Cruising in the slow lane: How a "slow lane" could ease congestion, save lives and support micro-mobility in dense urban areas. (Forbes).
On the city's dime: Some self-driving car companies are asking cities (states and the federal gov) to foot the bill for rolling out new services. (The Drive)
Industry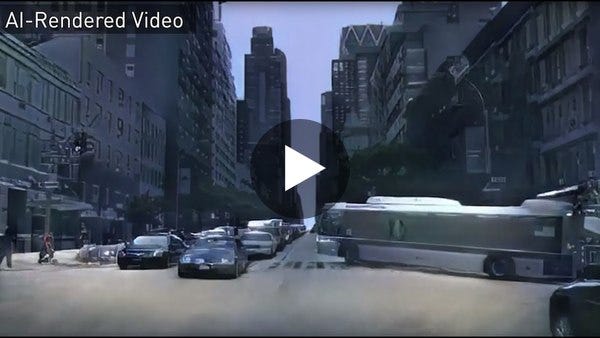 Research at NVIDIA: The First Interactive AI Rendered Virtual World
Waymo One: You've all probably read a lot of the coverage about Waymo One, the company's official public launch in Arizona. Here's some nice recaps: Waymo, The Atlantic (my fav!), CNBC.
Missing piece: Bloomberg argues that too few highway chargers are the last roadblock for electric vehicles. (Bloomberg).
What's a dock got to do with it? Lyft announced they are investing $100m in New York's Citibike program. More important than revenue from bikes (and pissing off Lime and Uber) is the prime real estate this will give them, enabling all of their services to thrive in the city with dedicated transport "hubs". (Wired).
Romance mode: "After safety, our goal is to make a Tesla the most fun you could possibly have in a car." Picking-up on research from November which found CAVs could potentially turn into brothels, Tesla is at the helm of turning this idea into a reality. (Inverse).
No thanks: Starsky Robotics explain why they're not using LiDAR for test driving - saying it is "superfluous when human teleoperator are present". The company wants to only partially automate the role of driving (IEEE Spectrum).
Lyft off: Lyft files for a 2019 IPO. (WSJ).
Back in action: Uber wants to return to self-driving tests, this time with a slimmed down offering: the vehicles won't operate at night or in wet weather, and they won't exceed 25 m.p.h. (NYT). Uber also hired a health safety regulator a week after Lyft announced a similar move. (AutoNews).
Cruising for a bruising: Cruise has the most number of collisions reported in California, compared to other self-driving companies. It could be because they are testing in trickier, more urban environments. (Business Insider).
Research and Academia
Dependency theory: Research from Australia discusses why self-driving cars won't reduce society's dependency on vehicles. (The Conversation).
Opinion
Sales pitch: How will the industry convince consumers to purchase self-driving cars? And should they? (Newsweek interview with Ford CEO Jim Hackett).
Uber ~ PanAm: Bloomberg writes an enticing article about how Uber is following the similar story arc to PanAm, from exponential growth to astronomical valuations, and potential bankruptcy. (Bloomberg).
Tech giants for mayor: Are the Amazons and Googles of the world leading our cities? And if so, should they be? (The Urban Developer).
Have a beautiful weekend friends.
Sarah
By Sarah Barnes
This weekly newsletter on cities, transportation and technology is curated weekly by Sarah Barnes, a transport nerd based in San Francisco, CA.
The newsletter encourages new conversations about advanced transportation technology, primarily autonomous vehicles, which focus on people, equity, design and the cities we want to (and need to) be building for the future.
If you don't want these updates anymore, please unsubscribe here.
If you were forwarded this newsletter and you like it, you can subscribe here.
Powered by Revue
San Francisco, CA