Along for the Ride - Issue #30
Welcome to another week friends, this one is really fun with new government regulation, prototypes, and lawsuits (my favourite)!
As a heads up, there won't be an issue next week as I'll be on vacation (on a car-free island off the coast of Africa, as one does). We'll be back to regularly scheduled programming February 22nd!
Read of the Week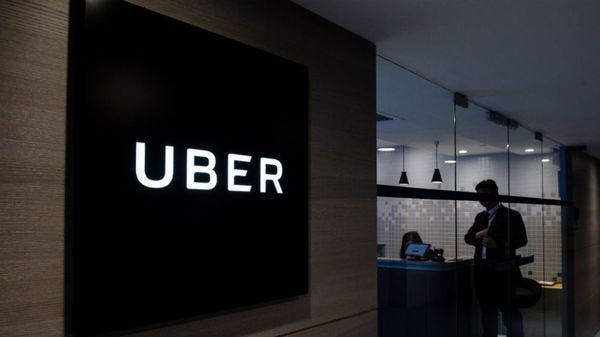 The family of the woman killed after being hit by one of Uber's self-driving cars is suing the City of Tempe, Arizona. Where the woman was walking Tempe had used bricks to create "desire lines" for pedestrian movement - it just so happened these were built on a median on a boulevard without cross-walks at either end. After the collision, the City ripped out the bricks and replaced them with rocks to discourage other pedestrians for using them. In essence, arguing that the street design played a pivotal role in the death.
Government and Policy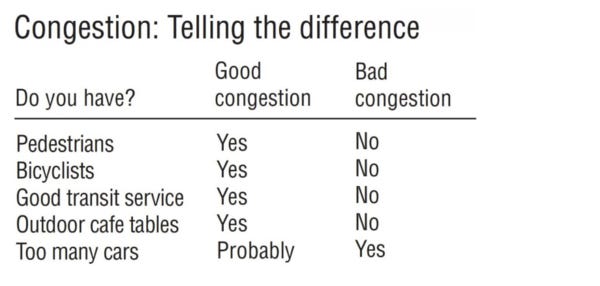 (Ok - this is a bit simplistic, but you get the point).
Congestion: When is congestion good and when is congestion bad? The Congress for New Urbanism details how previously congestion indicated the need for wider roads and engineering feats to calm streets, but maybe we should be taking a different approach. They suggest looking at congested areas as places where people desire to be, and to consider how other mechanisms can help move more people there in faster and calmer ways (sounds like a job for mass transit if you ask me). (CNU).
Spain's taxi strike: Taxi drivers in Madrid and Barcelona are on strike, refuting services such as Uber and Cabify - which now after many rounds of debate with the local government are choosing to leave. (The Guardian, Forbes).
Future of mobility: The UK has released their vision out to 2040 about what the future of mobility looks like. The report spans 151 pages, and mostly focuses on electric and autonomous vehicles, and freight - with the likes of walking and cycling seeing an abysmal appearance. (UK Gov). SparkNotes version via the BBC.
TNC Free: A look into Vancouver, a city that *still* does not have access to companies such as Uber and Lyft. But what does it have instead? High walking, cycling, and transport usage. (The Slate).
Industry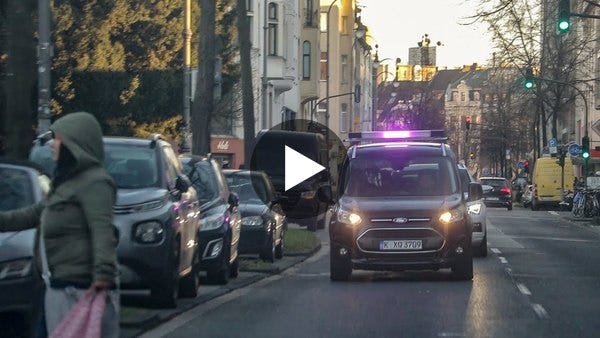 Ford's pedestrian communication
Lighting the way: Last week we had snazzy lights from JLR, and this week Ford utilises lights to advance communication with pedestrians and cyclists too. (Youtube).
Truck bucks: Self-driving truck start-up Ike has just raised $52 million. (Tech Crunch). But if you think that's anything to write home about Aurora raised $530m in a round led by Amazon and Sequoia. (CNBC). Meanwhile SoftBanks' Vision Fund (w/ large investments in Uber, WeWork, etc.) is draining - and quickly. (WSJ).
Toyota's Kinto: Toyota has unveiled a new car subscription service, Kinto. "The company is planning to introduce a service this fall that will award points to customers based on how they drive." (Tech Crunch).
Waymo's adopted family: Added to the long list of companies in partnership with Waymo is Renault-Nissan Mitsubishi. Neither party has confirmed or denied this partnership is real, but the internet is excited at the very least. (AutoNews). More speculation curtesy of The Street.
Green please: Lyft is now allowing passengers to opt for hybrid and electric vehicles via 'Green Mode'. The company will invest heavily in their driver rental program, Express Drive, so that "thousands" of EVs are added to the fleet. Drivers will pay lower rental fees when choosing an EV. (WSJ).
Starting small: A look at Optimus Ride (I appreciate their desire for puns, at the very least), which is a golf-cart sized AV that later this year will shuttle residents of a $1.4b mixed-use development around Reston, Virginia. (The Verge).
Research and Academia
Parking problems: New research from the University of Santa Cruz studies the impact of self-driving cars in city centres when combined with parking costs - and it ain't pretty. The researchers believe that cars will cruise cities as opposed to paying for parking, creating congestion as they amble. (Science Direct).
Opinion
Priorities: With self-driving cars having a mind of their own, Leonid Bershidsky questions if their priorities will align with those of other human drivers. (Bloomberg).
Reflections on research: Many people threw out their two cents about the aforementioned research on parking. Some are provocative enough to say the vehicles have every incentive to create havoc on city streets. (Next City).
Thats all from me! Have a beautiful weekend friends.
Sarah
By Sarah Barnes
This weekly newsletter on cities, transportation and technology is curated weekly by Sarah Barnes, a transport nerd based in San Francisco, CA.
The newsletter encourages new conversations about advanced transportation technology, primarily autonomous vehicles, which focus on people, equity, design and the cities we want to (and need to) be building for the future.
If you don't want these updates anymore, please unsubscribe here.
If you were forwarded this newsletter and you like it, you can subscribe here.
Powered by Revue
San Francisco, CA