Along for the Ride - Issue #35
A week with some excellent opinion pieces and podcasts - mostly focusing on how we build cities to enable people to live their best lives. The articles this week question to what end does autonomy solve urban problems and what other mechanisms we can use to address these persistent, wicked problems.
Listen of the Week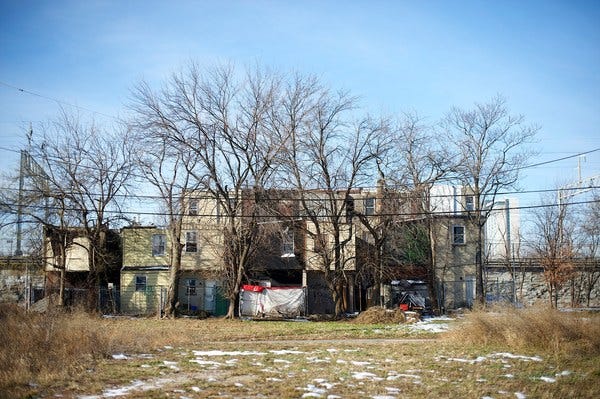 Photograph by Mark Makela / NYT / Redux.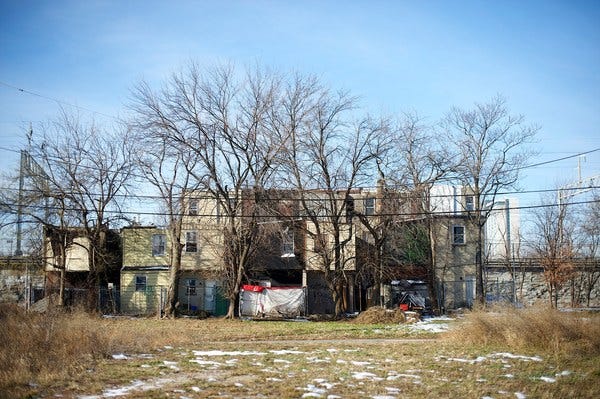 Photograph by Mark Makela / NYT / Redux.
The latest episode from podcast series 99% Invisible is an exploration into social infrastructure - discussing how softer urban infrastructure is in so many ways the foundation for collective living in urban centres. Talking to Eric Klinenberg from NYU, the podcast argues that what cities need most is publicly accessible public realms (sounds easy enough right?). From libraries, to broken windows theory, and social isolation, Klinenberg sheds light upon one of the more nuanced and less obvious solutions to modern day urban crisis of polarization, cultural dissonance, and isolation.
Read of the Week
There's another read in the Opinion section by Jonah Houston (IDEO / Greenfield Labs) today which I also highly recommend. "It should come as no surprise that the first driverless cars would be proficient at moving people but still have some distance to travel before stirring our souls. After all, the first automobiles were similarly focused on solving for movement, and were only unintentionally exciting."
Government and Policy
Have your say: If you're based in the USA, the DOT is requesting comments on an exemption which would allow Automotive OEMs to move away from "Federal Motor Vehicle Safety Standards that assume a human drives a car and requires traditional controls." The public has 60 days to comment on the request, and then the Transportation Department will begin formulating a ruling on the petition. (AutoNews).
Cities need to remove their cars: National Geographic has a great read this week detailing why cities should limit cars and invest in spaces for people and sustainable transport (read: buses, LRT, bikes, sidewalks, metros). The piece infuses architectural art history lessons with modern thought leadership on building healthier, happier and more sustainable cities. (National Geography).
And on that note: A list of eight cities working to take cars off their roads (from Chennai to Beunos Aires this list goes a bit beyond the usual suspects). (Fast Co.).
Transit Unions: The Transportation Trades Department (TTD) has released a policy statement about how to transition the transport workforce in the face of automation. (TTD).
Chicago: Chicago has released a new mobility roadmap, designed by the city's transportation task force. The report explores pilots for electric scooters and autonomous vehicles, as well as open data and improving access to mobility for all. (Chicago.gov).
NYC: Brooklyn Navy Yards, a privately owned plot of land, will be the first to test self-driving shuttles in NYC. The shuttles are run by Optimus Ride, a start-up spun out of MIT. (BBC). An impassioned opinion piece in local editorial, Gothamist, about it.
Industry
Lyft: It is expected that Lyft will IPO with a valuation of $23 billion USD, and the listing is already oversubscribed. (Bloomberg).
Uber: The ride-hailing mega-giant will sell its stocks on the NYSE - they are seeking a valuation of $120 billion USD. (Reuters).
Hyundai & Yandex: Hyundai and Yandex NV partner - Yandex is Russia's main search engine and has overtook Uber's operations in the country in 2017. Yandex will develop self-driving tech for Hyundai's vehicles. (Bloomberg).
Waymo: Linked up with this week's read of the week on the inherently emotional experience of mobility comes news that Waymo passengers reported a complaint on 40% of journeys. (The Information - pay wall).
They also hosted a session with the California Highway Patrol to teach them how to "disable the self-driving mode, tow the vehicle, handle it if it's flooded and even where to cut the car in a situation where a passenger might need to be rescued." (NBC).
Tesla & Zoox: Tesla put forward a lawsuit against four former employees who left for Zoox, claiming they have stolen trade secrets. "Tesla says it caught on to the alleged scheme when one of the former employees now at Zoox mistakenly sent an email to another former Tesla employee's old Tesla email account. The email had an attached image of an internal Tesla document, unchanged from the original but emblazoned with a Zoox logo." (Engadget).
Opinion
Why autonomy? Ford's Greenfield Labs asks why as a society we've plunged as much investment, time and energy into building self-driving cars. "The real prize of the autonomous economy is not a self-driving car, it's the freedom humans will enjoy with not needing a car at all. The car is usually a means, not an end. In that light, making a better car is solving the wrong problem."
10 Lessons from Uber: What we've come to learn from the fatal collision in Tempe, Arizona last year. Some lessons include having leaders who listen, taking extra care with vulnerable road users, and the importance of good street design. (The Drive).
The case for the stick shift: In a time when human attention span is decreasing, maybe we should be focusing on being more aware on the roads. "A car with a stick shift and clutch pedal requires the use of all four limbs, making it difficult to use a cellphone or eat while driving. Lapses in attention are therefore rare, especially in city driving where a driver might shift gears a hundred times during a trip to the grocery store."
And that's all from me folks. Have a beautiful weekend.
Sarah
By Sarah Barnes
This weekly newsletter on cities, transportation and technology is curated weekly by Sarah Barnes, a transport nerd based in San Francisco, CA.
The newsletter encourages new conversations about advanced transportation technology, primarily autonomous vehicles, which focus on people, equity, design and the cities we want to (and need to) be building for the future.
If you don't want these updates anymore, please unsubscribe here.
If you were forwarded this newsletter and you like it, you can subscribe here.
Powered by Revue
San Francisco, CA