Along for the Ride - Issue #45
Hi all -
Thank you for your kind words & 👍 from the last edition.
I am officially in launch mode for bike share in the UK, so I imagine this newsletter will become slightly more sporadic for the next six weeks. Thank you in advance for your patience! You can follow along with bike share news at Beryl's twitter.
Anyways, this week's edition is short, sweet, and includes lots of nice pictures. Enjoy!
Government and Policy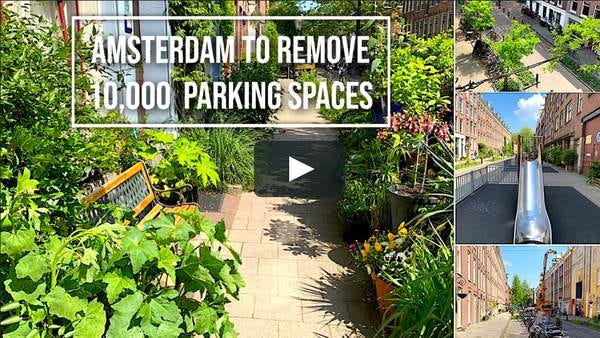 Amsterdam to remove 10,000 parking spaces
Amsterdam is a city that has surpassed many of its peers when it comes to designing, implementing, and financially supporting cities for people. Best yet? They're not complacent about their progress: they understand that even though they are further ahead than most, there is still progress to be made to make the city healthier, lower emissions and pollution, and improve the experience of the public realm for all.
North America's self-driving recap.
Department of Transportation Secretary, Elaine Chao, recently shared figures for ongoing testing of autonomous vehicles on U.S roads: More than 1,400 self-driving cars, trucks and other vehicles are currently in testing by more than 80 companies across 36 U.S. states.
While this is interesting, I highly encourage all readers of this newsletter to educate themselves on Elaine Chao's egregious conflict of interest in her current position. NYT broke the story, Vox unravels it.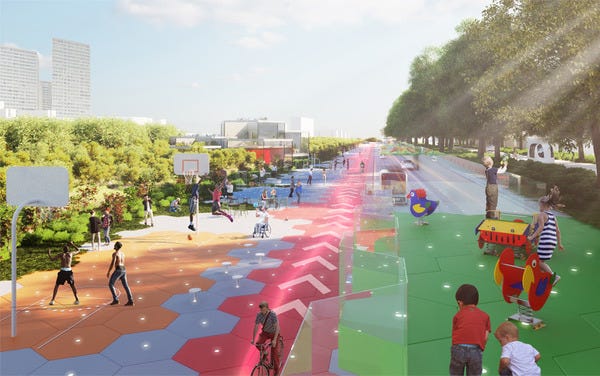 CRA (2019)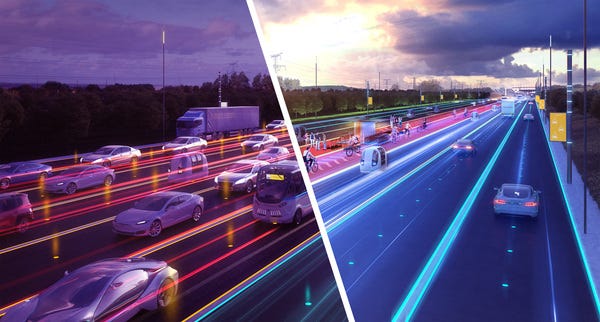 (CRA 2019)
Am I linking you to another newsletter? Why yes I am. Carlo Ratti (MIT starchitect) has unveiled designs for an exhibition in Paris on the future of mobility – from dynamic road allocation to self-driving vehicles to urban farming. The project reinvents the Boulevard Périphérique, the famous ring road around Paris. It is held at the Pavilion de l'Arsenal, Paris, France and runs from now until August 31st, 2019.
Industry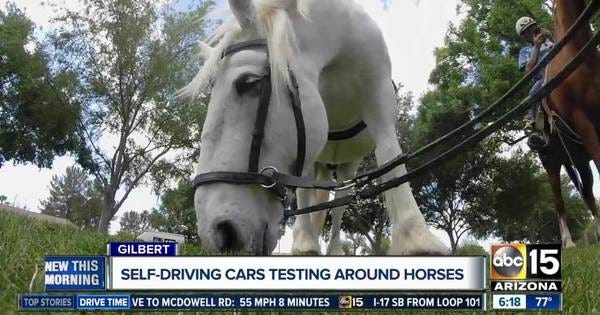 Waymo has begun testing around horses. Given horses' reactive, and sometimes spooky nature, I think this is a bizarrely smart move. Ok, I know it's just another PR story – but horses are cute right?
"Being able to interact with large animals such as a horse - and with a mounted rider, in addition to pedestrians, cyclists, large and small animals - is very important to how our cars are going to be able to predict their behaviors while we're cruising on the roadways," explained Waymo Policy and Community Manager Dezbah Hatathli.
Rumours have been buzzing (none of them confirmed) that Apple will acquire Drive.ai. This comes just after Drive.ai wrapped a pilot in Texas. The company has reportedly been looking for a buyer since February.
www.businessinsider.com • Share
Lyft completes 55,000 self-driving rides in Vegas.
Not everything that happens in Vegas, stays in Vegas. Like this PR story! Over a year ago, Lyft and Aptiv launched its self-driving ride service in Las Vegas and it recently announced that its 30-vehicle fleet has made 55,000 trips.
Fiat Chrysler partners with Aurora Innovation.
This comes just days after Fiat Chrysler broke off a merger with Renault. Fiat Chrysler had proposed a merger with Renault in part to enable the two companies to share the substantial cost of developing self-driving cars and electric vehicles. FC will source self-driving tech from Aurora which has vehicles testing in San Francisco, Palo Alto, and Pittsburgh.
Cruise struggling to refine technology.
More rumours on the rumour mill - also a harsh headline given that almost every other self-driving company is in the same boat too (imo). Anyways. News circulated this week that Cruise has been facing technological issues, which is potentially delaying their plan to launch an autonomous ride-hailing service by the end of this year.
"Among the issues reportedly experienced by Cruise vehicles are near-accidents, getting stuck in the middle of a trip, taking 80% longer to complete a trip than a human driver would, and erratic braking and steering."
www.businessinsider.com • Share
Research and Academia
The surveillance of self-driving cars.
A new study from Dartmouth finds that "as self-driving cars develop further, they will play a much larger role in the digital economy as car companies and others harness personalized customer information through geospatial and navigation technologies."
How we collect, monitor, store, use (and for some, capitalize upon..) personal data with self-driving cars is a growing and imminent debate in this field. Would love to hear your thoughts!
UW–Madison asks Janesville residents about AVs.
A research group at the University of Wisconsin - Madison is conducting a qualitative study with local residents about how they feel about public transportation being automated. Questions include (via MassTransit):
If you have a vehicle with any driving assistance technologies, are you happy about those technologies?

Would you feel comfortable taking a bus, shuttle or taxi that was fully automated with no driver?

What is your opinion about the future of autonomous vehicles and public transit?
Their survey opened May 30 and will close Tuesday, July 30. I personally have a few extra research questions I'd tack on there, but hey, not my study.
That's all from me! Have a beautiful Wednesday friends.
Sarah
By Sarah Barnes
This weekly newsletter on cities, transportation and technology is curated weekly by Sarah Barnes, a transport nerd based in San Francisco, CA.
The newsletter encourages new conversations about advanced transportation technology, primarily autonomous vehicles, which focus on people, equity, design and the cities we want to (and need to) be building for the future.
If you don't want these updates anymore, please unsubscribe here.
If you were forwarded this newsletter and you like it, you can subscribe here.
Powered by Revue
San Francisco, CA