Along for the Ride - Issue #50
Back to it with another week of autonomous vehicles & cities. Looking forward to being back on a regular schedule, and getting back to some commentary on each of the pieces shared every week.
Enjoy!
Reads of the Week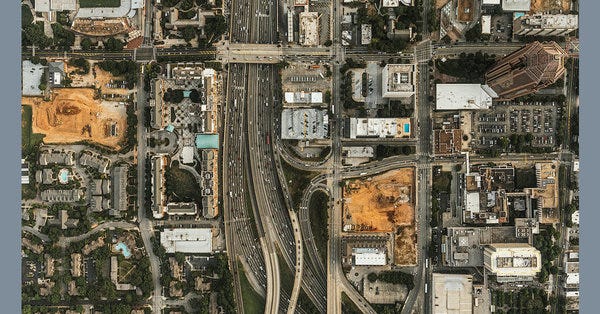 The slow and stirring impact of segregation.
The NYT have a piece out about the long-lasting impacts of segregation in America's cities, in particular focusing on how interstates and highways permanently displaced people of colour – resulting in deepened, systemic segregation to keep certain communities "where they belong". All the meanwhile traffic multiplied throughout cities in the US, most often disadvantaging the same communities of colour. When we think about solving "traffic" with tech solutions do we consider how and why we created the traffic in the first place? When traffic originates from systemic racism, we have to also consider how we tackle that in the same instance that we consider other "solutions".
If you want to learn more about this, I would highly recommend Richard Rothstein's book The Color of Law: A Forgotten History of How Our Government Segregated America.
Government and Policy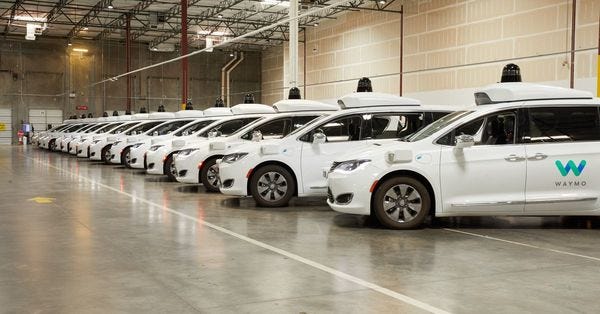 A silent goodbye to the DOT's AV committee.
Right before Obama left office, he invited a who's who of the transport world together to consider how the US could proactively regulate and work towards a future where autonomous vehicles were appropriately and safely deployed.
But after its first meeting, the DOT went radio silent. And without a single word to invited members, Trump's DOT terminated the federal committee.
Many high-profile execs, professors, and experts on the committee share their disappointment that the committee has been terminated given its potential to truly shape the future of a nascent industry.
Putting community at the heart of infrastructure planning.
Pennsylvania Transport Secretary, Leslie Richards, is profiled in this piece for her working "trying to re-engineer the engineering process by making community engagement a top priority".
Governing.ing interviews her about PennDOT Connects, a program that consults communities about the infrastructure they want built and then get to work planning that. PennDot Connects begin with speaking to the community, rather than instigating a plan and "consulting" locals about it after a plan is drawn up.
Las Vegas follows the rules of the road.
Las Vegas participated in a pilot to test INRIX's Road Rules platform. The platform digitizes street features (intersections, speed limits, signage) to be used by autonomous vehicles. The idea being that having a digital record of all notable street furniture will help AVs navigate in the future without having to scan the environment for signals.
The life-saving impact of travelling slowly.
Many cities in Europe and North America have implemented lower speed limits in urban areas, in an effort to save lives. There's a reason school zones have lower speed limits, and we've got to realize pedestrians aren't confined to school zones, and that all city streets pose an opportunity for safer infrastructure and policies.
"A recent report from the Insurance Institute for Highway Safety estimates that rising speed limits in the United States have led to an additional estimated 37,000 deaths over the past 25 years. A pedestrian struck at 25 miles per hour has 25 percent chance of being seriously injured—but that climbs to a 50 percent chance at 33 miles per hour."
NYC wants to cut back on Uber, Lyft.
New York is extending its ride-hailing vehicle cap for another 12 months.
"The NYC Taxi & Limousine Commission voted unanimously on Wednesday on the extension, as well for a new rule around "cruising," which would limit the time ridehail drivers can spend roaming streets without passengers during peak hours. The idea is to cut down on under-use of drivers as well as to ease traffic."
Berlin tests driverless buses.
Berlin is the latest city in Germany to trial self-driving buses. The six-seater buses are powered by electricity and will trial in the northwest of the German capital until the end of 2019. Passengers will not have to pay to use the service.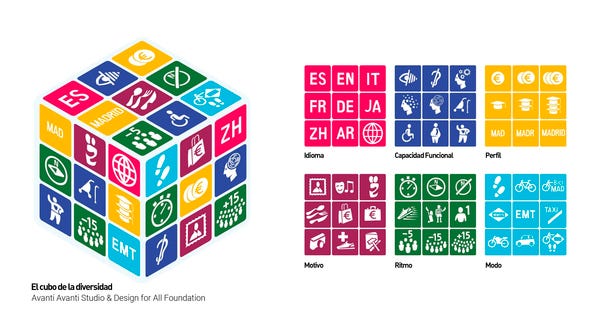 Madrid is the latest city to give its street signage a makeover. But this time, they want to use universal symbolism to help make navigating the city more accessible to people from all walks of life, addressing language barriers, impairments, and socio-economic profiles.
Potential here to consider how we can also create universal signage for autonomous vehicles, enabling both people and vehicles to comprehend our streetscapes in a more legible manner.
Proposition 105, a ballot measure in Phoenix, Arizona, looks to halt funding for planned extensions of the city's light-rail system. Prop 105 is being financially supported by groups linked to the Koch Brothers.
If I were any of the self-driving companies operating in or near Phoenix now would be the time I'd vocalize support for the light-rail extension. As an industry we need to see and support the role each mode has in delivering cities which are sustainable, accessible, and healthy – which is impossible when vehicle trips dominant above all others.
Industry
Cruise teams up with Humanmade.
Cruise has partnered with Humanmade to address the impacts the autonomous vehicle industry will have on local economies and job loss related to automation. Cruise is supporting Humanmade's makerspace and job training programs in San Francisco in an effort to deliver economic opportunity to those disadvantaged by SF's tech sector.
More of this please!
Jaguar wants to redefine the car.
Fascinating piece about the importance of language. The Oxford English Dictionary currently defines a car in its online dictionary as: 'a road vehicle powered by a motor (usually an internal combustion engine) designed to carry a driver and a small number of passengers, and usually having two front and two rear wheels, esp. for private, commercial, or leisure use.'
Based on the current dictionary definition all electric cars aren't actually a car! Jaguar is pushing for the Oxford English Dictionary to amend this definition to encompasses modern vehicular technology.
And its slowest growth yet. The double whammy immediately renewed questions about the prospects of the world's biggest ride-hailing company.
Here's a whole list of public transport projects which could have been funded for less than $5.2B. As the comments discuss, this list only includes rail projects – imagine if it included cycle and walking improvements, bus rapid transit, and light rail.
UPS has bought a minority stake in self-driving company TuSimple, and the world's largest package delivery company. TuSimple has been testing the autonomous trucks since May on a freight route in Arizona.
Research and Academia
Making space: congestion pricing in cities.
From the National League of Cities (NLC).
"…The costs of traffic congestion and maintenance backlogs are ever-growing, and current funding models are not keeping pace with city needs. One solution that can simultaneously reduce traffic congestion and raise revenue for maintenance and infrastructure needs is congestion pricing."
A new report by the NLC includes:
An overview of congestion charging

Data on American commuting patterns and trends

Case studies from cities with congestion charging systems.
That's all from me. Have a beautiful week folks!
Sarah
By Sarah Barnes
This weekly newsletter on cities, transportation and technology is curated weekly by Sarah Barnes, a transport nerd based in San Francisco, CA.
The newsletter encourages new conversations about advanced transportation technology, primarily autonomous vehicles, which focus on people, equity, design and the cities we want to (and need to) be building for the future.
If you don't want these updates anymore, please unsubscribe here.
If you were forwarded this newsletter and you like it, you can subscribe here.
Powered by Revue
San Francisco, CA