Along for the Ride - Issue #55
Hi friends!
Apologies for the radio silence, there's been a lot of commotion and excitement in my neck of the woods..! Beryl (my work home) announced this week we are bringing our bikes to the Big Apple, our first oversees city.
I'm going to be based in NYC this week, so if you happen to be in the area and want to meet for any variation of tea, coffee, or cocktail let me know!
Onto the news.
(Three!) Reads of the Week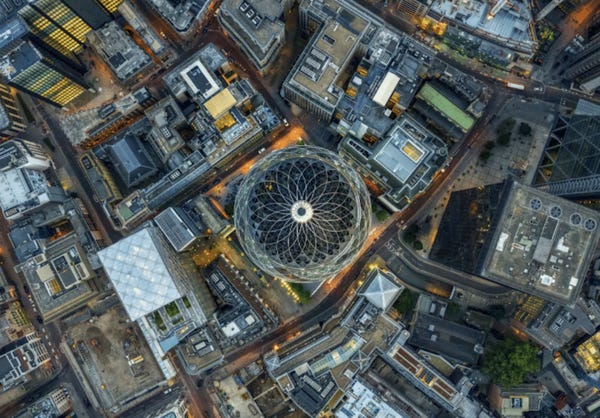 After the first six months in operation, London released its first report on the Ultra Low Emission Zone. The results? Nitrogen dioxide pollution levels have been cut by a third. Incredible and so, so encouraging. A useful recap can be found here.
Drivers killed the most pedestrians and bicyclists in almost 30 years.
It's hard to disagree that in the last 30 years cars have gotten safer, but who for? More so than ever, cars are keeping their occupants safer, but it seems everyone else is getting massacred. Nearly 36,600 people died on US roadways in 2018, according to recently released figures from the National Highway Traffic Safety Administration.
Uber crash shows complexities of training self-driving vehicles.
A lot of hubbub in recent weeks about the finding's from Uber's fatal self-driving collision with Elaine Helzberg in Tempe, Arizona. The vehicle didn't register or react to her presence properly, because she was not in a pedestrian crossing. This opened up an international debate about how we train vehicles to understand existing biases about other road users and where they "belong" in our streets.
www.washingtonpost.com • Share
Government and Policy
U.S. Senate to hold Nov. 20 hearing on deployment of self-driving cars.
Should be an exciting week to be state-side! The U.S. Senate Commerce Committee will hold a hearing this week on the testing and deployment of self-driving vehicles. The hearing will include top U.S. safety officials as Congress has struggled to pass legislation on autonomous vehicles.
Determining the cause of the fatal Uber self-driving crash.
Should be an exciting week to be state-side x2! The U.S. National Transportation Safety Board (NTSB) is holding a hearing tomorrow to determine the probable cause of the March 2018 Uber Technologies Inc self-driving vehicle crash that killed Elaine Helzberg in Arizona. Stay tuned.
Self-driving cars take to London roads.
Driverless cars have begun carrying passengers through South London for the next two months in the largest trial of its kind in Britain. Ford Mondeos adapted with sensors and self-driving technology from the British company Five AI are operating on public roads alongside other traffic.
Public attitudes towards self-driving vehicles.
The UK's Centre for Connected and Autonomous Vehicles (CCAV) released research into public attitudes towards self-driving vehicles, including people's expectations, aspirations, and concerns. This includes the potential impacts on people's travel choices, society and the environment and what needs to be done to make self-driving vehicles more acceptable to the public.
Copenhagen to increase parking costs up to 100 times.
All in the name of reducing car usage in the city. According to a city council member, "the price of 10 kroner for a residents' parking permit is completely meaningless in relation to the price of a square metre in Copenhagen. It is out of proportion in relation to what we want to get out of the city's space".
Singapore to open 600 miles of roads for testing.
But not right away. The entire western part of Singapore is set to become a testing ground for AVs, with over 620 miles of public roads opening up for companies to conduct tests. The change will be carried out gradually over the next few years, and safety drivers will be on board at all times.
www.businessinsider.com • Share
SUVs second biggest cause of emissions rise.
If SUV drivers were a nation, they would rank seventh in the world for carbon emissions 🤯. Growing demand for SUVs was the second largest contributor to the increase in global CO2 emissions from 2010 to 2018, an analysis from the IEA has found.
In that period, SUVs doubled their global market share from 17% to 39% and their annual emissions rose to more than 700 megatonnes of CO2, more than the yearly total emissions of the UK and the Netherlands combined 🤯.
Seattle's rate of car ownership saw the biggest drop among big U.S. cities.
Slightly more uplifting news! Seattle now ranks 11th among the 50 largest cities in the US for the percentage of car-free households. Since 2010, they've leapfrogged Miami, Milwaukee, Atlanta, Minneapolis, and Oakland, California. 🥳
U.S. Military Launches AV Pilot at Fort Carson.
The U.S. Army Engineer Research and Development Center is leading an AV pilot project at Fort Carson in Colorado as part of a partnership with the nonprofit group US Ignite. US Ignite was awarded a $3.9 million contract by the ERDC to help the military explore how to integrate a shared AV shuttle into the community, serving on- and off-base shuttle needs.
In 2016, the average American drove 1,300 more miles than they did in 1992. Nearly every advance in fuel economy has been wiped out by more driving, or bigger cars (as reported above).
And while the democrats' 2020 presidential candidates have put forward ambitious targets for weaning power plants off of fossil fuels, closing federal lands to drilling and dramatically increasing subsidies to electric vehicles, none of them have acknowledged the urgent necessity for America to kick its driving habit.
www.huffingtonpost.co.uk • Share
Industry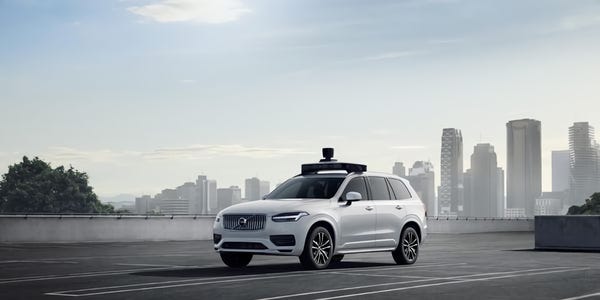 Uber announces independent self-driving safety and responsibility board.
Uber announced that it's formed an independent external advisory board to oversee (and critique) its self-driving efforts. The board is charged with "reviewing, advising, and suggesting changes to ATG's policies". It's made up of six members who will provide input on organization-wide goals and priorities, and suggest improvements to the way Uber ATG develops driverless technology and brings it to market.
Uber CEO compares Saudi killing of Khashoggi to their mistakes with self-driving cars.
What a few weeks it has been. The CEO of Uber appeared to compare the murder of US journalist Jamal Khashoggi with mistakes his company made with self-driving cars which resulted in a fatal crash. It was immediately followed by a #BoycottUber hashtag trending.
Uber faces costly choices after expert finds it uses Waymo self-driving tech.
And it only seems to get worse and worse. After it was found that Uber is still using intellectual property stolen from Waymo, Uber has said it "will likely" have to strike a licensing deal with Waymo or opt for costly changes to its autonomous driving software.
Hailing a driverless ride in a Waymo.
A nice PR piece about hiring one of Waymo's truly driverless vehicles in Phoenix and the long and winding road it took to eventually get to a place where we not only critique the cars capabilities, but also the quality of Waymo's app and UX. This all comes after Waymo announced that more of it's cars were operating as "rider only" with no one at the wheel.
Waymo is shutting its Austin operations.
And with expansion, comes contraction. And while this sounds bad, it only affects about 10 employees and an undisclosed number of contractors. Employees will be offered a relocation opportunities or transition pay if they decide not to relocate.
Zoox wants to build the entirety of a self-driving car — not just develop sensors or software. And thus, it needs the big bucks to get the job done. No word yet on who the lucky investors are.
Volkswagen creates autonomy division for self-driving cars.
The company calls the newly formed subsidiary a "center of excellence for autonomous driving" and it will focus on everything related to building Level 4 and and Level 5 systems.
Research and Academia
The National Highway Traffic Safety Administration (NHSTA) released an overview of the 2018 Fatal Motor Vehicle Crashes in the US. This is referenced earlier in the newsletter but main takeaways are:
Pedestrian fatalities increased (208 more fatalities, 3.4% increase)

Pedalcyclists fatalities increased (51 more fatalities, 6.3% increase)

Vehicle miles traveled (VMT) based on early traffic volume trends (TVT) increased by 0.3 percent from 2017 to 2018.
crashstats.nhtsa.dot.gov • Share
Driverless cars could lead to more traffic congestion.
The university of Adelaide released research which shows how driverless cars could worsen traffic congestion in the coming decades, partly because of drivers' attitudes to the emerging technology and a lack of willingness to share their rides.
MIT uses shadows to help autonomous vehicles see around corners.
"MIT researchers created a system that uses minute changes in shadows to predict whether or not a vehicle can expect a moving object to come around a corner, which could be an effective system for use not only in self-driving cars, but also in robots that navigate shared spaces with humans — like autonomous hospital attendants, for instance."
What does transportation equity mean?
A really great overview of what transportation equity is and how it can be achieved, from Steven Farber an assistant professor in the department of human geography at the University of Toronto.
Opinion
The Future of Transportation Is Not the Hyperloop or the Self-Driving Car. It's the Bus, the Bike, and the Elevator.
"A better world is possible, and it doesn't start in the U.S. patent office or with what is on display at the Detroit Auto Show, the Paris Air Show, or the Consumer Electronics Show in Las Vegas. It won't require supersonic travel tubes or cars that drive themselves. The ideas are here if we want them. We'll have to rethink the trip, but even more than that, we'll have to rethink the places we're trying to connect."
That's all from me, have a beautiful week friends.
Sarah
By Sarah Barnes
This weekly newsletter on cities, transportation and technology is curated weekly by Sarah Barnes, a transport nerd based in San Francisco, CA.
The newsletter encourages new conversations about advanced transportation technology, primarily autonomous vehicles, which focus on people, equity, design and the cities we want to (and need to) be building for the future.
If you don't want these updates anymore, please unsubscribe here.
If you were forwarded this newsletter and you like it, you can subscribe here.
Powered by Revue
San Francisco, CA