Along for the Ride - Issue #57
Heya friends! Happy new year. Some of you are probably really jazzed about CES right now, while others are about to get their rocks off at TRB. Wherever you find yourself this week I hope this new year is treating you well, and inspiring you in a multitude of ways.
As this newsletter lands, I've probably just returned to London, excited to start another year contemplating the ever-changing relationship between cities, technology, and how we chose to move everyday.
And an ask for you: With it being the start of the year, I'd love to hear your feedback on this newsletter. You can give it a thumbs up or down at the bottom of this email, or write a small note. I'm all ears.
And without further ado, the first newsletter of the year!
Read (and Tweet...) of the Week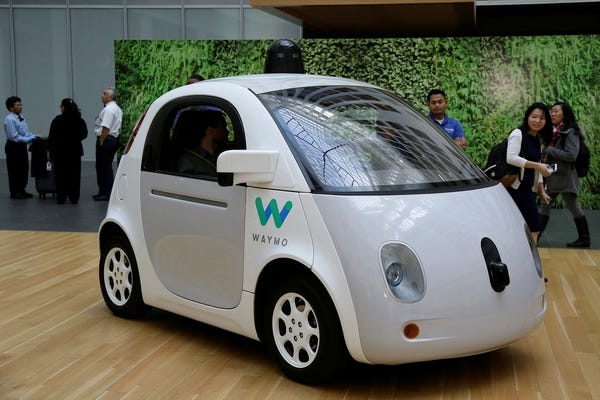 America's Department for Transport announces AV policy at CES.
Well, we're starting the year off with a *bang*. The regulations are over-whelming being criticised for their light-handed approach to an incredibly complex, and often misunderstood technology. In comparison to Europe, these regulations give companies way more leeway to "innovate". In a statement from the white house: "Europe and our allies should avoid heavy handed innovation-killing models, and instead consider a similar regulatory approach".
It'll be interesting to see just how safe for humans this laissez-faire approach to regulation AV innovation will truly be.
Build super safe, Earthquake-proof tunnels under cities to solve traffic
Elon Musk must've had an interesting winter break; after sending a series of tweets about how his tunnels can reduce urban traffic he sent every person on twitter with an urban planning degree into a tizzy. Musk's main point of attack was on the theory of Induced Demand. And attack he did. Musk's tweet had some of the most prominent urban planners from all over the world (but namely Toronto, New York, and Vancouver) up in arms with his dismissal of this theory. It's well worth a deep dive if you are unfamiliar with the term Induced Demand and the numerous global examples of it.
Government and Policy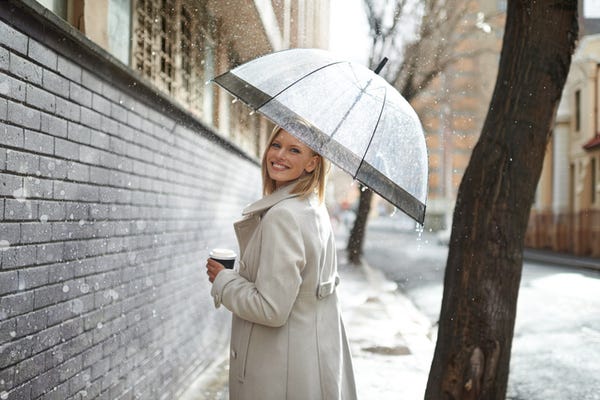 When you are walking, remember to stay alert! Don't get distracted by electronic devices that take your eyes and ears off the road! Remember, safety is a shared responsibility. https://t.co/7P6zGma4fr
It's a week about tweets, what can I say.
The NHSTA was under fire this week after sending the above tweet for transport professionals across the US. Responses primarily critiqued the notion of shared responsibility on the roads. As one tweet aptly put it: "If by "shared responsibility," you mean drivers have 99% of the responsibility, then yes, I agree. After all, they are the ones driving two-ton metal machines that can crush human bodies in an instant."
Toyota's plan to build 'city of the future' near Mount Fuji.
Toyota is planning a "sustainable city that runs on hydrogen fuel cells, houses 2,000 people and uses internet technology in virtually all aspects of life". With both Google and now Toyota moving forward with city-sized programmes it is critically important to consider if these are the organisations we want structuring our civil lives.
For an enticing argument against these types of iniatives, I point you in the direction of LSE professor of urban sociology, David Madden, and his hot take on why these projects are so problematic:
"The newest capitalist urban techno-utopia sounds just as banal as its hundreds of identical predecessors… It's no coincidence that so many of these visions of the "city of the future" look the same and have done for decades. They're promoted by automotive, extraction or tech capital with the goal of making their products seem indispensable in the urban spaces to come."
Judge strikes down New York City's cruising cap.
A New York state judge on Monday ruled in favour of Uber Technologies Inc and Lyft Inc in a lawsuit against New York City, striking down a new rule limiting how much time drivers for ride-hailing services can spend cruising streets in busy areas of Manhattan without passengers.
It's an interesting unfolding of the many conflicts which continue to emerge between ride-hailing firms and major urban metropolises.
Georgia DOT tests new road striping.
Next-gen highway striping has been deployed on an 18-mile strip of highway in Georgia with the aim of making roadways safer while also helping to accommodate advanced driving systems (ADS) technology. This project brings forward the "deployment of 3M's Connected Roads All Weather Elements striping with what the company is calling "refractive bead technology." In short, tiny reflective beads are embedded into the striping to make it more visible to human drivers and cars equipped with ADS."
America's love affair with driving takes a back seat.
The WSJ published a piece this week piecing together research which shows Americans are driving less than. It's an interesting read and important to question where this trend is most prominent and with who. It's critical to consider how articles such as this imply the pace with which human behaviour is changing. Make no mistake, while numbers may show an optimistic trend, we have so much further to go (and infrastructure to build) to enact modal shift.
Industry
A sweet and simple recap (albeit very biased) of everything autonomous vehicle related at CES. Highlights: new in-vehicle entertainment systems, new navigation tools, and of course updates from some of the heavy hitters about their present operations. And if you're looking for a deep dive into LiDAR, this NYT piece does just that.
2020: Uber's year of reckoning.
In many ways 2019 was a transformative year from Uber: it's IPO, integration with public transport, legal processes galore. It's also the year that Uber's market capitalisation dropped $29 billion since it went public in May. This deep dive into the ride-hailing company considers the strategic moves Uber will have to make in 2020 to keep afloat.
www.theinformation.com • Share
Oxbotica, a UK-based AV software developer, and Navtech, a radar solution company, have partnered! Together they are developing a radar-based navigation and perception system to be launched this year.
www.greencarcongress.com • Share
Research and Academia
Banning cars won't solve America's bigger transportation problem.
Some interesting research out of Brookings. This piece considers America's infatuation with driving for longer journeys, and how if we truly want to minimise car journeys we need to densify access to everyday urban amenities (think: grocery stores, schools, football practice, work, entertainment). The article argues that "rather than focusing on an outright ban on cars, we need to make it easier for more people to live in places where shorter trips are the norm."
Smells like land-use policy to me!
That's all from me folks. Have a lovely weekend!
Sarah
By Sarah Barnes
This weekly newsletter on cities, transportation and technology is curated weekly by Sarah Barnes, a transport nerd based in San Francisco, CA.
The newsletter encourages new conversations about advanced transportation technology, primarily autonomous vehicles, which focus on people, equity, design and the cities we want to (and need to) be building for the future.
If you don't want these updates anymore, please unsubscribe here.
If you were forwarded this newsletter and you like it, you can subscribe here.
Powered by Revue
San Francisco, CA