Along for the Ride - Issue #63
Happy Friday friends!
A quick personal update, from the other hat I wear in micromobility. This week Beryl launched our latest scheme in Watford, complete with new on-street infrastructure including parklets, planters, and electric bikes. 🥰 If you're at all inclined towards having conversations about that, reach out!
OK, back to self-driving cars and urbanization, I hope you enjoy the news.
Read of the Week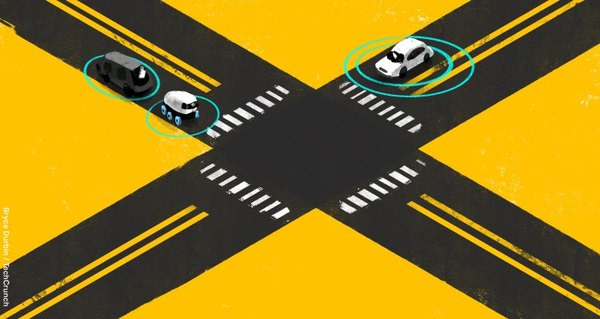 California's DMV releases annual self-driving report.
The California DMV has released its annual report of autonomous vehicle testing and disengagements data that. This report has been argued to be an ineffective measure of acutely and accurately measuring progress in the industry. Each company with a permit to operate on public roads in California has to submit a record of their activity in the last year (including things like disengagement reports, mileage). But these numbers lack the context to truly depict how the industry is changing in California – and is thus plagued with critiques from both industry and other governing bodies.
Actual like to the report can be found here. Really fun CSVs if you're into that!
Government and Policy
City of Fremont launches autonomous shuttle service for employees.
Pony.ai is partnering with the City of Fremont, California to deliver a shuttle service for city employees. Fremont has a commitment to decrease single-driver commuting, and believes the trial has the potential to expand beyond city employees in the future.
www.smartcitiesworld.net • Share
The NHSTA bans EasyMile from carrying passengers.
EasyMile, the French autonomous shuttle manufacturer, has been suspended from carrying passengers in the US where they current operate in 16 different cities. The suspension comes after an incident in Columbus, Ohio, when a shuttle operating on the street made an emergency stop. The vehicle was only traveling 7.1 mph, but the sudden stop caused a woman inside the vehicle to fall and she was hospitalized.
The vehicles can continue to test on public roads, but not carry any passengers.
Lyft and Uber lobbying against California Assemblyman.
Uber and Lyft have been contributing major moullah to unseat the only republican in California who voted in favour of AB5*. Uber has contributed $200k to a PAC to unseat said assemblyman (based in Orange County). The committee is backed by Lyft … who have contributed $2M. Always interesting to see how the powerful and (almost..) profitable have the funds to lobby in this way.
*AB5 being the contentious bill to improve benefits for gig-economy workers. AB5 entitles workers classified as employees to greater labor protections, such as minimum wage laws, sick leave, and unemployment and workers' compensation benefits, which do not apply to independent contractors. AB5 is not without its fair share of controversy.
D.C. Council member proposes free public transit for residents.
A D.C. Council member (Charles Allen, Democrat Ward 6 ) has proposed to give each resident $100 a month to use for public transportation. Allen says the plan "would boost the region's economy by helping businesses retain employees and recruit new customers who have been turned away by the city's parking costs and traffic congestion".
www.washingtonpost.com • Share
This is a quick read about how Singapore has advanced autonomous vehicles within the city-state, looking at governance, planning and safety regulation. Interestingly, the Singapore government has awarded funding for AV trials to a number of organizations such as APTIV (Delphi, NuTonomy), Singapore Technologies and NTU-Volvo.
In January, they opened a CFC (Call for Collaboration) which includes phased development of a R&D phase, trial phase and pilot program phases.
Manitoba welcomes self-driving cars.
The province of Manitoba, Canada has introduced legislation that would allow automated vehicles to be tested in Manitoba. The Vehicle Technology Testing Act, would allow for autonomous vehicles to be tested within the province, but no permitting processes are currently in place. Before the province can authorize testing, it would develop regulations and a permitting system this year, in consultation with stakeholders.
Industry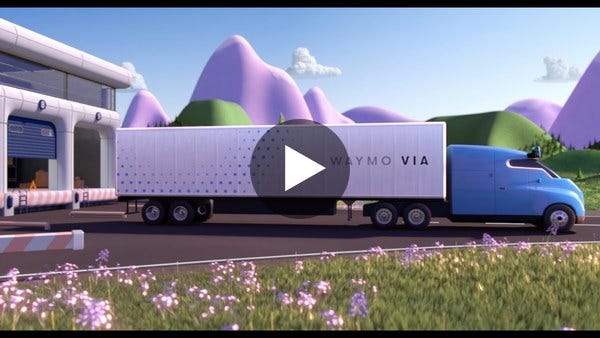 Waymo's latest campaign.
Waymo's got a few more dollars in the bank.
Waymo has released a cheery, upbeat advert about how their vehicles will operate in cities globally.
Interesting things I picked up on:
All of their vehicles look like vehicles we see on roads today. No innovation in the actual vehicle design itself. They even include steering wheels (which is so passé, right?).

At 0:12, the vehicle rolls up to a four way intersection with a pedestrian crossing on the opposite side of the road and doesn't even come to a complete stop 😒

In 2/3 use cases for passenger travel, the vehicles show only one person using the vehicle at a time. This is far from being an efficient use of space and natural resources.
Oh ya, and did I mention Waymo raised $2.25 Billion in funding from outside investors this week? Cause that happened too.
Uber and Lyft give drivers guidelines to help prevent coronavirus spread.
That's right, Coronavirus is a transportation issue too. This week Uber and Lyft sent out basic guidelines to their drivers that roughly match the advice from the World Health Organization. Uber is also restricting employee travel to the most severely affected countries.
Anthony Levandowski ordered to pay up.
We all probably remember how last year, Anthony Levandowski, the engineer at the centre of a trade secrets lawsuit between Uber and Waymo, was ordered to pay $179 million to Alphabet. Welp, he has since filed for bankruptcy as he estimates he only has somewhere between $50M and $100M in assets. Life is tough, ain't it.
Granted, Levandowski himself may not have to pay the money personally, as this sort of liability may fall to his employer depending on his contract or other legal quirks.
Five raises $41M and pivots into B2B.
UK-based Five (previously Five.AI) has raised a Series B round while it pivots away from designing its own vehicles and operating large fleets.
The funding comes from Trustbridge Partners, Direct Line Group and Sistema VC, as well as previous investors Lakestar, Capital Partners, Kindred Capital, and Notion Capital. The company has now raised $77 million.
Research and Academia
Ride-Hailing (continues to be) bad for the environment.
Research from the Union of Concerned Scientists has found that ride-hailing actually increases carbon emissions by 69 percent compared with trips in private vehicles. Two phenomena explain the bulk of the increase:
Deadheading: the distance ride-hailing car drivers travel with no passengers in between fares;

Users also choose ride-hailing as a replacement for trips on mass transit, by bike or on foot as well as trips in private vehicles. A user preference for non-pooled trips also leads to an increase in emissions.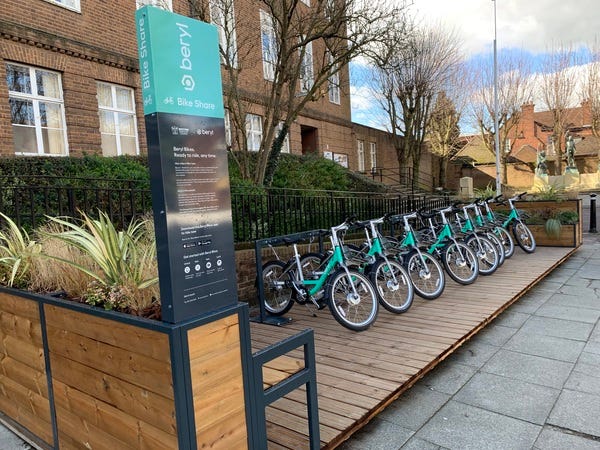 Et voila. Our parklet (based in Watford, UK).
That's all from me. Have a beautiful weekend folks.
Sarah
By Sarah Barnes
This weekly newsletter on cities, transportation and technology is curated weekly by Sarah Barnes, a transport nerd based in San Francisco, CA.
The newsletter encourages new conversations about advanced transportation technology, primarily autonomous vehicles, which focus on people, equity, design and the cities we want to (and need to) be building for the future.
If you don't want these updates anymore, please unsubscribe here.
If you were forwarded this newsletter and you like it, you can subscribe here.
Powered by Revue
San Francisco, CA