Along for the Ride - Issue #68
Heya friends!
Welcome to another week of urbanisation and self-driving cars. Hope you're all doing well and staying safe.
Enjoying this subscription? Why not forward it to a friend.
Read of the Week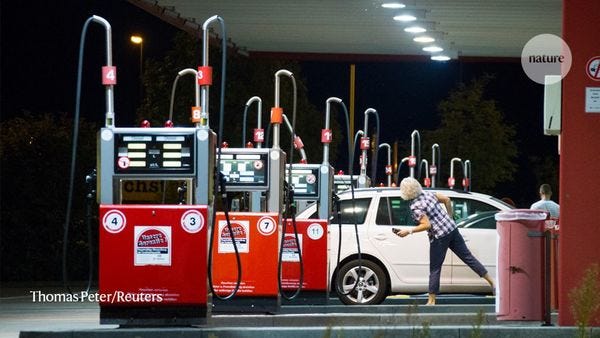 Running a car costs much more than people think.
New research from Nature shows that vehicle owners grossly underestimate how much is costs to keep their cars moving, and that this oversight is stalling the uptake of more sustainable alternatives. The research suggests that giving consumers this information could encourage the switch to cleaner transport and reduce emissions.
Government and Policy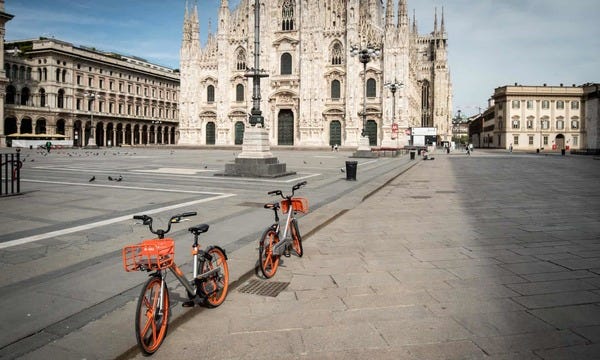 Milan announces ambitious scheme to reduce car use after lockdown.
In a bid to curb increased vehicle usage and emissions post lockdown, Milan has announced that 35km of streets will be retrofitted to prioritize cyclists and pedestrians. Way to crack my heart wide open Milan.
But, Paris will not be upstaged.
The French Capital has announced they will build 650km of post-lockdown cycle lanes. Swoon. The bike lanes—including a number of pop-up "corona cycleways"—will be ready for May 11 when lockdown is eased in France.
Perhaps some readers are like "ya, ya, leave it people-centred European Cities to prioritize cyclists and pedestrians". But the City of Oakland in California, not unknown for its traffic and car culture, and switching things up in a big way. Not only are they building lanes for pedestrians and cyclists, they are also lowering speed limits to ensure their safety.
And London's toxic air falls by 50%.
At some of London's busiest intersections, air pollution has fallen by as much as 50%, and this is without the Greater London Authority or TfL taking any huge strides to convert roads for pedestrians or cyclists. The challenge will be to see if the city is able to maintain any semblance of clean air once all of this over.
Industry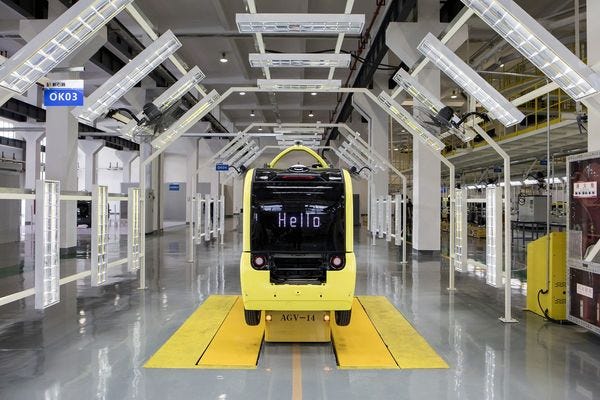 Putting autonomous driving back on the road.
"While some companies are taking the opportunity to demonstrate the promise of autonomous vehicles for contact-free delivery, these efforts serve mostly to show how far the industry remains from large-scale, truly driverless deployments. There is general consensus that autonomous vehicle developers are in for a bumpy ride, and that consolidation is inevitable. But there is also widespread confidence that the project of building self-driving cars is more urgent than ever."
Voyage gets the green light in California.
Voyage, a self-driving company catering to the aging population, is now able to operate on public roads in the state of California. The company is expanding its self-driving service from the private roads of a retirement community in San Jose to public roads throughout the rest of the state.
Uber does not want to pay for Anthony Levandowski's fraud.
Remember how a few weeks ago, it was announced Anthony Levandowski would have to pay Alphabet $179 million for stealing information from Waymo, and eventually bringing that intel to Uber after starting Otto? And how he thought he could get Uber to foot the bill?
Well, Uber really isn't in the mood to clean up this mess. They have argued in a recent court filing that Levandowski committed fraud, an action that frees the company from any obligation to pay his legal bills, including that pesky $179 million. And before we start to feel too bad for Levandowski, let's remember Uber acquired his business Otto in 2016 for an estimate $680 million.
Cruise commits to all vehicles being powered by renewable energy.
Everybody's favourite wholesome autonomous vehicle company is back at it again. Cruise has announced that their entire fleet will be powered by renewable energy (🙌✨👏) and that the whole company is now carbon-neutral and their next goal..? Become carbon negative. These are steps in the right direction, especially given the company's other commitments towards shared fleets.
Research and Academia
'Ghostdrivers' test cultural reactions to autonomous cars.
A Cornell Tech-led team has pioneered the use of "ghostdrivers" – cars with drivers disguised under a car seat-like hood – to assess how pedestrians across cultures might react to autonomous vehicles.
While this is new research coming out of Cornell now, it should also be known that a research team at Stanford lead by Wendy Ju, initially developed the idea of a Ghost driver in 2015.
California COVID-19 traffic report finds silver lining.
Traffic collisions and related injuries and deaths were reduced by half during the first three weeks of California's shelter-in-place order. The reductions save the state an estimated $40 million per day — about $1 billion over the time period. These stats come from a special report released this week from the Road Ecology Center at the University
Opinion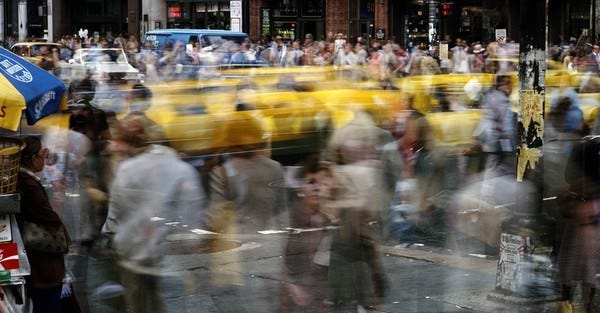 The pandemic shows what cars have done to cities.
"Moments of crisis, which disrupt habit and invite reflection, can provide heightened insight into the problems of everyday life precrisis. Whichever underlying conditions the pandemic has exposed in our health-care or political system, the lockdown has shown us just how much room American cities devote to cars. When relatively few drivers ply an enormous street network, while pedestrians nervously avoid one another on the sidewalks, they are showing in vivid relief the spatial mismatch that exists in urban centers from coast to coast—but especially in New York."
Shared Use Mobility Summit
ONLINE: The 2020 Shared Use Mobility Summit
The 2020 SUMC is online from next week, and you can register at the link below to hear from people at Lyft, Uber, Via, WSP, Remix and Ridecell (amongst others). It's a fantastic event, and the organizing team have done everything they can do to make the online experience equally as fruitful. Please note: this is a paid event.
sumc2020.heysummit.com • Share
That's all from me folks. Hope you have a great week ahead.
Sarah
By Sarah Barnes
This weekly newsletter on cities, transportation and technology is curated weekly by Sarah Barnes, a transport nerd based in San Francisco, CA.
The newsletter encourages new conversations about advanced transportation technology, primarily autonomous vehicles, which focus on people, equity, design and the cities we want to (and need to) be building for the future.
If you don't want these updates anymore, please unsubscribe here.
If you were forwarded this newsletter and you like it, you can subscribe here.
Powered by Revue
San Francisco, CA