Along for the Ride - Issue #70
Hi Friends!
Happy Friday. Another week come and gone, and I'm still not fully convinced April ever happened or that it's truly the middle of May. But thankfully, the news is here and it is signed, sealed and dated and yup, it's May.
This week's compilation see many cities starting to put in additional infrastructure for walking and cycling ahead of lockdowns being relaxed. Meanwhile, many companies are marching right along and making some pretty big moves. All over the world automotive factories have started to open too.
So I'm dubbing the theme of this newsletter: the very teeny tiny light at the end of the tunnel*.
* that we shouldn't take for granted by omitting our social responsibilities of physical distancing.
Onto the news!
Read of the Week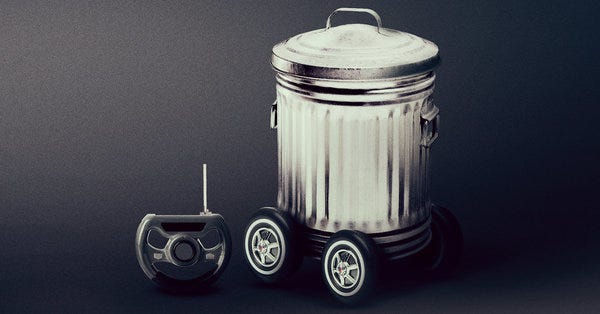 The NYT On Tech newsletter this week (by Shira Ovide) features an article about the delay in autonomous technology hitting our roads. It primarily details how some of autonomous vehicles' most precious promises are falling short.
"I want driverless cars to work. They could spare us a lot of needless death. But there are big obstacles to the technology, including that it doesn't work so well (yet), threatens to bankrupt all but the richest companies that try it and might never solve many of the problems we hoped it would address.
The struggles of robot cars make me wonder if it's possible to shoot for the moon with technology without shooting ourselves in the foot by hoping for magic."
Government and Policy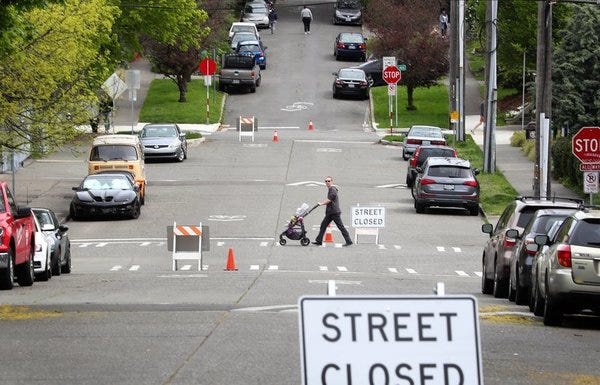 Seattle's bold plan to reimagine local traffic.
Seattle will close 20 miles of local, residential streets to vehicle traffic in an effort to ease congestion in the city. And these measures? Ya, they're permanent. No switch-backs. The real deal. Up until now, many streets had been closed temporarily to through traffic to provide more space for people to walk and bike at a safe distance apart during the coronavirus pandemic.
The streets are essentially being traffic calmed (here's a wiki about traffic calming if the concept is new to you). This means that residents, delivery drivers, garbage and recycling workers, and emergency response vehicles can continue to use the streets, but no through traffic is allowed. By the end of the month (which we have confirmed is May) the city will replace the temporary closure signs with permanent markings, guiding drivers to other routes.
Can I get a woop-woop?
U.K. government supporting active travel with £2 billion.
Billion, with a B!
U. K. transport secretary Grant Shapps announced a £250 million emergency funding to immediately available to local authorities to pay for "pop-up" cycling and walking infrastructure to enable physical distancing during lockdown. Meanwhile, that big £2 billion in the title was actually announced in February, but COVID-19 has pushed it forward.
The best recap I've seen of everything announced over the last week is by Adam Tranter, the UK's first Bicycle Mayor. His podcast Streets Ahead discussed the announcement this past week. Worth a listen if you want to read beyond the glitz & glam of the announcement and get to the actually meat of what's being offered.
Lithuanian capital to become a public paradise.
Vilnius is planning on generously allocating public space to bars and cafes to allow physical distancing during lockdown. Due to the compact nature of the city's centre, cafes and restaurants were concerned that they wouldn't be able to meet new physical distancing requirements as lockdown lifts. But as plazas, streets, and other public spaces are converted there is a new opportunity for them to thrive.
"Vilnius authorities have also given the city's public health workers €400,000-worth (£350,000) of restaurant vouchers intended both as gesture of thanks for their work and a much-needed stimulus to the city's cafes." 💞
A look at how Southeast Asia's megacities stood still.
Reuters has published a number of graphics visualizing traffic flows in various Southeast Asian cities before and after coronavirus. The comparisons are truly remarkable. With people being told to avoid public transit, it will be interesting to consider what these streets will look like in another three months.
City of London to ban cars on busiest roads.
The City of London is a square mile within central London predominately known for it's incredible day-time population of city workers.
The City of London is planning to ban cars on the busiest roads to help manage the expected return of tens of thousands of commuters to the streets of the financial district as the coronavirus lockdown is eased. It has drawn up proposals for 12- or 24-hour closures for cars on its main artery routes to widen pavements for walking and bike lanes, and to allow safe queueing for shops and cafés.
According to the plan, "even a small increase in the number of people using cars, taxis and private hire vehicles to commute is likely to lead to an unacceptable level of congestion on central London's street network."
Industry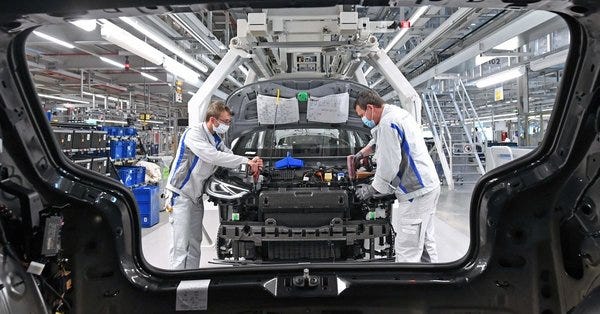 The pandemic will permanently change the auto industry.
With plunging sales, closures of major factories, cities actively trying to minimize automobile usage, and shifting societal behaviour the auto industry might be looking at new horizons. The NYT discuss how COVID-19 could could force factories to close permanently, which might lead to takeovers and mergers. Another predictions? Sales of electric vehicles could be on the incline.
Voyage announced this week that they are partnering with Fiat Chrysler Automobiles (FCA) to accelerate their deployment of fully driverless cars. The plan is to integrate their self-driving technology into a purpose-built Chrysler Pacifica Hybrid, developed by FCA for the integration of automated technology. You'll recognize these vehicles as they are the same mini vans that Waymo use.
Waymo resumes operations in Arizona.
Speaking of Waymo! They will resume testing in Arizona this week. But many of the company's backup drivers are concerned its too soon. While the company says it will supply workers with face masks, and enforce social distancing. Their main marketing message is that they will take things one step at a time. Only time will tell if it's the right call.
Autonomous vehicle companies resume public testing.
Alongside Waymo, companies such as Aurora, Baidu and Zoox have resumed public road testing after pausing their operations during the pandemic. Cruise, Lyft, Argo AI, and Uber said they had nothing to share with respect to the timeline of their testing plans.
Waymo banks another $750 million.
And just in case we thought Waymo was running out of money anytime soon. They've announced that in addition to the $2.25 billion they raised earlier this year, they've procured a few more pennies bringing its first external fundraising round to $3 billion.
Waymo initially raised $2.25 billion, with Silver Lake, Canada Pension Plan Investment Board and Mubadala Investment Company leading the round.
Inceptio, an autonomous trucking start-up, announced it has raised $100 million USD from China-based Dongfeng Vehicles. Inceptio develops autonomous technology for trucks and aims to operate its own nationwide autonomous trucking network starting 2022.
Zoox has released a video showing one of their vehicles driving for an hour through Las Vegas, a follow-up to their video of a hour-long drive in San Francisco. Over the course of the hour, there are no driver interventions despite a relatively challenging environment.
N.B: this article has a nice recap on how problematic marketing stunts of demo rides can be, and that while this slice was shared, there are likely plenty of others from Zoox where the tech does not perform at this level.
Elon Musk delays autonomous vehicles, again.
I'm not even going to get into all the Tesla drama this week, predominantly related to opening their factory in California. Please see tweet below that accurately captures my sentiments about that whole issue.
Elon Musk announced that Tesla's autonomous taxi service has a new timeframe for rolling out to consumers. First things first, they need to meet the following three steps:
Complete full self-driving software by the end of 2020

Roll out taxi software

Remove the human driver
See, simple as pie.
Urbanist twitter hated Elon Musk before it was cool 😎
Hyundai and Aptiv use AVs to get meals to vulnerable groups.
Hyundai and Aptiv are using their fleet of self-driving cars in Las Vegas to deliver food to families who are at risk of contracting Coronavirus and can not safely go to groceries for basic needs. As of May 6, the organization's over 690 volunteers had delivered over 26,500 meals. 😌
Cruise is laying off almost 8% of full-time employees to cut costs due to COVID-19. 8% of the company equates to approximately 150 employees. It appears all teams were impacted from product, recruiting, design, and business strategy.
Research and Academia
AVs are ready to disrupt society, business—and you.
Podcast episode from Harvard Business School's Cold Call.
The episode features Professor Bill Kerr and Professor Elie Ofek, speaking about how the future of autonomous vehicles may evolve. These two both hold MBAs and have researched the likely and unlikely avenues AVs may take to get to market.
Opinion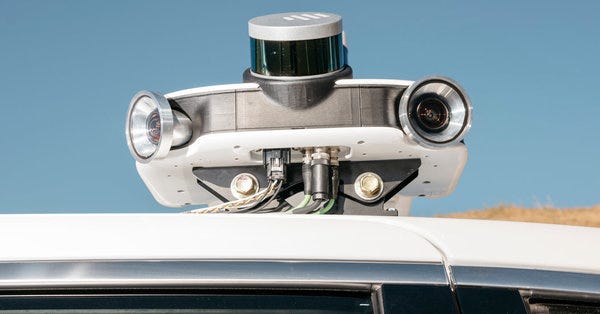 This was supposed to be the year driverless cars went mainstream.
"… a decade after Google unveiled an autonomous car prototype with global fanfare, the technology is still far from ready, and many investors are wary of dumping more money into it — just when the world could benefit from cars that ferry people and deliver packages without a human driver.
The companies that made these promises are now in a jam: To perfect their technology, they need to test it on roads. But they need at least two people in the cars to avoid accidents. Because of social distancing rules meant to keep people safe during the coronavirus pandemic, that is often not possible. So many cars are sitting in lots."
In a pandemic, transportation ushers in a new age of agile experimentation.
Remix's CEO Tiffany Chu talks the opportunity of re-imagining our cities through experimentation.
"Even while local government budgets are cratering, cities are responding and adapting. Transit agencies, departments of transportation and public works — not typically known to be the swiftest organizations — are jumping into action. They are re-evaluating existing infrastructure to identify new ways to get essential employees to work. They are repurposing streets—once used exclusively for automobiles—for pedestrians and cyclists. The creativity, adaptation, and unprecedented speed behind this will keep us safe and lay the foundation for a more sustainable recovery."
Jobs (Yes, Jobs!)
I mean, has a job title ever been more appealing? I think not.
Possible is a registered charity based in London with a vision for a low carbon Britain that has been built by, and belongs to, everybody. They are hiring for a Head of Car Free Cities to help push active travel and advocate for more people-centred cities and streets.
static1.squarespace.com • Share
That's all from me folks. Have a beautiful weekend.
Sarah
By Sarah Barnes
This weekly newsletter on cities, transportation and technology is curated weekly by Sarah Barnes, a transport nerd based in San Francisco, CA.
The newsletter encourages new conversations about advanced transportation technology, primarily autonomous vehicles, which focus on people, equity, design and the cities we want to (and need to) be building for the future.
If you don't want these updates anymore, please unsubscribe here.
If you were forwarded this newsletter and you like it, you can subscribe here.
Powered by Revue
San Francisco, CA