Along for the Ride - Issue #72
Heya friends, happy Friday!
Hope everybody is hanging in there all right. As we start to slowly (very slowly) and steadily emerge from isolation, lockdown, shelter-in-place, or whatever you want to call it, we get to start expanding our bubbles (location, and health-status depending of course). I'm finding I am cycling distances I used to find appalling just to spend an hour sitting in a park 2m away from a singular friend, and how when push comes to shove, the pedalling is worth it. That mobility is truly a mechanism to connect us. To our people, our jobs, our favourite bakery, and neighbourhood parks. To our life.
So will that slightly mushy note aside, I hope this edition of the newsletter inspires you to connect a little deeper and reminds you how important this work is.
Onto ze news!
Government and Policy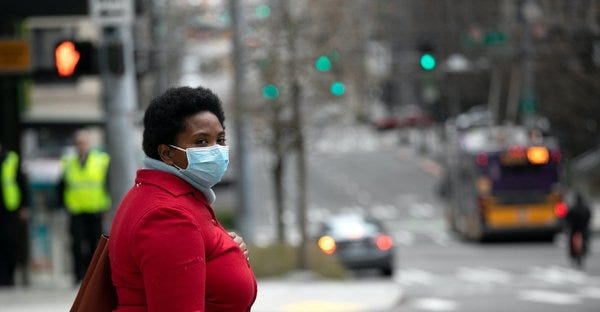 How COVID-19 can change American cities.
As cities globally start to implement wider sidewalks, bike lanes and no-car zones American cities perhaps have the most to gain from these infrastructure quick fixes. Especially as many interventions are being touted to help businesses reopen.
"Having walked or cycled on mostly car-free streets during lockdown-related open-streets events, people returning to work as restrictions ease might start to wonder why so many of our urban thoroughfares are lined with parked cars rather than wide sidewalks or truly protected bicycle lanes. With traffic all but vanished from most of the world's roads and clear blue skies over cities from Los Angeles to Delhi, people have gotten a taste of what the world can be like with fewer automobiles."
West Midlands announces 180 miles for self-driving trials.
Work has kicked off to deliver more than 180 miles of West Midlands' roads which will trial connected and autonomous vehicles. The routes will connect surrounding cities and towns with Birmingham International Airport and the new High Speed 2 station at Curzon Street.
www.expressandstar.com • Share
Pedestrians and cyclists prepare Guangzhou for AVs.
While some autonomous vehicle companies may find pedestrians and cyclists a thorn in their side when it comes to testing, it seems for Guangzhou they are an advantage. WeRide, a Chinese autonomous vehicle startup, finds that Guangzhou's "pedestrians and cyclists make the city thirty times more efficient for self-driving car testing than Silicon Valley". The argument being that the more complex the environment, the faster companies are able to learn.
Vancouver's ambitious slow streets programme.
Woop! Vancouver has set a goal of reallocating 11% of the city's total road space as part of their COVID-19 mobility response. These routes will prioritise walking, cycling, and rolling to make it easier for people to exercise and access businesses in their local neighbourhood. The city has committed to delivering 50 km of slow streets as a minimum, and has already implemented 12 km so far.
Industry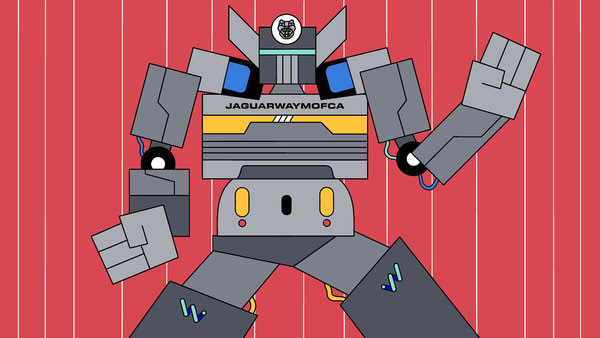 The state of the self-driving car race.
Bloomberg recaps who is leading the race for the first viable, large-scale delivery of autonomous vehicle. Based on their metrics, Waymo is still ahead of the pack. This whole document is very well put together, complete with score cards for each company detailing their investment, number of vehicles, and miles driven.
Amazon is in advanced talks to acquire self-driving start-up Zoox, in what would mark Amazon's first purchase of a self-driving start-up. Zoox presently doesn't have a major auto OEM as a partner, which has potentially spurred the company's interest in being acquired.
"Zoox's prospects soured last month when the coronavirus crisis grounded its fleet and forced the company to lay off about 100 employees, representing 10 per cent of its workforce. Amazon was a lead investor in a $530m funding round for Aurora, a rival autonomy start-up led by Chris Urmson, former chief engineer of Waymo."
ScaleAI releases free LiDAR data set.
ScaleAI (used by companies such as Zoox, Cruise and Waymo) has released its LiDAR data sets for free. The open-sourced data set is called PandaSet and it can be used for training machine learning models for autonomous driving.
Pony.ai gets the go ahead in China.
Pony.ai, which was founded in California, has been granted permission by the Chinese government to pick up passengers in its autonomous vehicles. Although Pony.ai was granted permission to test its self-driving vehicles on public roads in China last year, it was not permitted to carry passengers until now.
Baidu finishes world's largest test ground in China.
Baidu has completed the construction of the world's largest site to test both autonomous tech and vehicle-to-infrastructure communication. Baidu's self-driving unit, Apollo, has tested autonomous driving cars in 24 cities around the world and completed more than 100,000 passenger trips. The new centre is 13,500 square metres (145,300 sq ft) and based in Beijing.
Research and Academia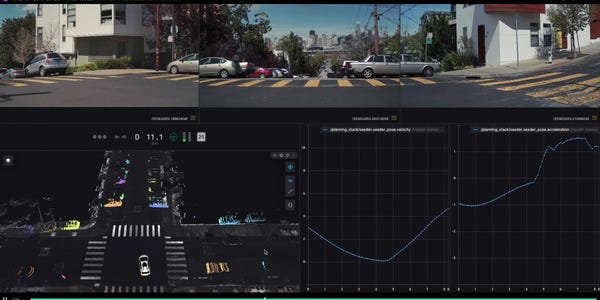 Self-driving cars are being trained in virtual worlds.
MIT Tech Review looks at how self-driving companies are adapting to not being able to test their vehicles on public roads, and more specifically how simulators are holding space for the companies to continue moving forward.
"With fleets out of commission, COVID-19 left self-driving car and truck companies frozen in time. Now they're finding new life in old data."
www.technologyreview.com • Share
Opinion
"Covid-19 has understandably caused steep declines in public transit demand, but the pattern of that fall is important. Peak (rush hour) demand has fallen much more than all-day demand, mirroring a change in travel demand overall."
That's all from me folks. Have a lovely weekend ahead.
Sarah
By Sarah Barnes
This weekly newsletter on cities, transportation and technology is curated weekly by Sarah Barnes, a transport nerd based in San Francisco, CA.
The newsletter encourages new conversations about advanced transportation technology, primarily autonomous vehicles, which focus on people, equity, design and the cities we want to (and need to) be building for the future.
If you don't want these updates anymore, please unsubscribe here.
If you were forwarded this newsletter and you like it, you can subscribe here.
Powered by Revue
San Francisco, CA