Along for the Ride - Issue #73
Heya friends!
Today's edition is very special for two reasons: it's our 2nd birthday (🥳 we are officially toddlers!), and we've got an extended feature detailing how we can better acknowledge racial injustice in the transportation sector. Going forward I am going to start using this platform to highlight some of the incredible black people who work in this space and are truly changing the landscape of our industry for the better.
Today's edition includes some words from a friend, colleague, and inspiration of mine: Georgia Yexley. Her words below are a snippet from a LinkedIn post she has written about her experiences in the industry, and offers critical reminders and actions we can all take to make this space more inclusive. Read her words. Follow her work. Give her a board seat. You won't regret it.
Feature: Georgia Yexley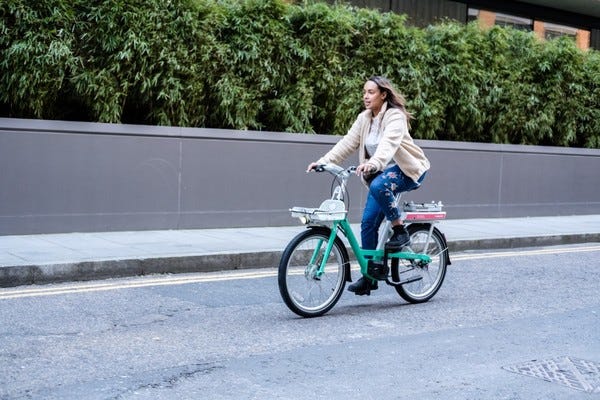 We need more Black Women in senior roles in Transportation.
"There are not enough BAME people, particularly black women, working in this space, that's a fact. In four years working internationally in this industry, I have directly worked with two other black women and none of us has held a board seat. Please understand, this is within businesses that have had thousands of staff, operating millions of bikes on every continent but Antarctica (not through lack of trying). You may think "maybe black women just don't want to work in micro-mobility", "I don't get a lot of applications from them", and I won't judge you for it, but ask that you dig a little deeper.
We need to actively work to bring more black women into this space. It's the difference between 'equality' and 'equity'. We are not starting from the same point, we have many more hurdles and let's be frank - like so much of the world- this industry was not created with us in mind. For us to enter and be enabled to make financially beneficial changes from within, we need to create space for us that values us from the outset."
Racial Justice and City Planning
If you work in transportation, or transportation related technology and you've not heard of these resources before or picked them up. Now is the time. Transportation is an industry intended to move people, all people. The first step in combatting racial inequity in transportation is to understand how we built a racial unjust system in the first place.
Books. If you are looking to better understand how the making of American cities has racism embedded into everything from zoning laws, housing policies, as well as the transport networks I would highly recommend reading the following:
Reports and research. Academics and think tanks have been increasingly paying attention to racial injustice and how it manifests itself in the built environment. Some recent research can be found here:
Where you can put your money. If you are able to donate, there are many organisations out there in need of your support right now. Research the following to see which ones best align with your values and the actions you want to take right now:
Follow. There are many organisations and people doing amazing work and advocating for more equitable transport networks. If you're looking for grassroots inspiration, I'd recommend following:
Government and Policy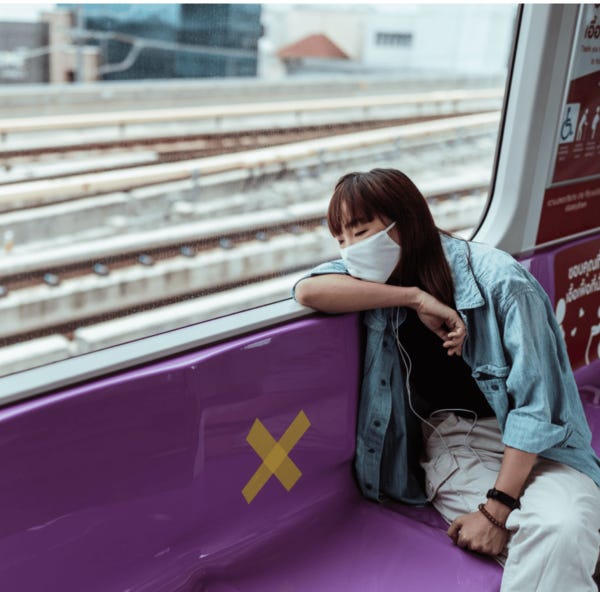 The CDC is promoting driving post pandemic.
File this under: womp, womp, womp.
The US federal government has an opportunity to encourage more Americans than ever before to move actively (namely by walking and cycling) and instead they are promoting travel which will continue to worsen air pollution, congestion, and as Streetsblogs argues, increase traffic violence. While other countries are using this moment to pivot towards sustainable travel, the CDC is recommending employers pay their employees to drive into work alone.
Pandemic lockdowns lead to less traffic and better air, but at what cost?
Fewer cars on the road during the pandemic has meant cleaner air, but not necessarily fewer traffic deaths. The NYT discusses how one simple intervention, lowering speed limits, can create long-term change that will both decrease emissions and the severity of traffic collisions.
"The individual benefit of going just a little slower may appear to have a small impact, but the collective benefit has a huge impact on the reduction in the number of crashes, serious injuries and deaths … a 10 percent increase in speed would, on average, lead to an increase of about 40 percent in fatal crashes."
Industry
Argo AI completes $2.6 billion deal with Volkswagen.
Volkswagen Group has finalized a $2.6 billion investment into Argo AI (previously back by Ford in 2017 with $1 billion). The deal turns Argo into a global company with two customers — VW and Ford — as well as operations in the U.S. and Europe, […]
Didi's self-driving unit raises $500 million.
The money comes from Softbank's Vision Fund 2 and the external investment is the largest ever for China's autonomous driving industry (and based on the post above, seems quaint in comparison). Didi have licenses to operate in a number of Chinese cities and in California.
Waymo returns to the Bay Area for deliveries.
Waymo is returning its self-driving cars to the road in the Bay Area, but only for deliveries. The company is delivering packages for two non-profits: illustrator Wendy McNaughton's #DrawTogether, which provides art kits to Bay Area kids; and Lighthouse for the Blind and Visually Impaired.
Yandex, a Russian self-driving company, plans to approximately double its fleet of self-driving vehicles in partnership with Hyundai. Yandex operates a taxi service with its autonomous vehicles in the Russian city of Innopolis, though most of its fleet is currently occupied with test runs.
www.bloombergquint.com • Share
Research and Academia
Autonomous vehicles won't make roads completely safe.
A new study says that while autonomous vehicle technology has great promise to reduce crashes, it may not be able to prevent all crashes caused by humans. In fact, the Insurance Institute for Highway Safety (IIHS) study finds that autonomous vehicles will only stop about one-third of them.
This is my favourite time to remind people that we already have the solutions we need to make our roads safer, they're just not that sexy. Think curb radiuses and traffic calming! The World Resources Institute (WRI) has a fantastic piece called Cities Safer by Design if you want to learn more.
www.washingtonpost.com • Share
Opinion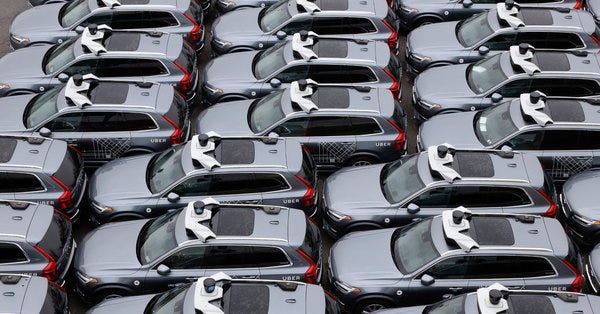 Who will own the cars that drive themselves?
"The challenge is now threefold. Self-driving car technology had already reached a plateau, and getting to full Level 5 autonomy will be more difficult than many had thought. With the nation's economy hobbled by the virus, investment is slowing. And to car owners, their private automobile is now a sanctuary, and it's unclear how long that attitude will persist."
That's all from me friends. Have a beautiful weekend.
Sarah
By Sarah Barnes
This weekly newsletter on cities, transportation and technology is curated weekly by Sarah Barnes, a transport nerd based in San Francisco, CA.
The newsletter encourages new conversations about advanced transportation technology, primarily autonomous vehicles, which focus on people, equity, design and the cities we want to (and need to) be building for the future.
If you don't want these updates anymore, please unsubscribe here.
If you were forwarded this newsletter and you like it, you can subscribe here.
Powered by Revue
San Francisco, CA