Along for the Ride - Issue #74
Heya friends!
Hope you found last week's edition informative, your feedback was quite strong that a greater focus on racial equity is needed (both in this newsletter and within our industry). Today I'm thinking about what public transit systems could be like all over the world if they were given the same budgets as police departments. In the Bay Area I imagine the scale of BART, in DC I wonder if their trains would still be catching fire. Would we see public transportation as essential as community safety?
This week we have a feature from Ann Oduwaiye, a product designer working in transportation technology. She holds a BArch from Cambridge, an MSc in City Design, and is self-taught in UX. Her words below speak to her experiences designing systems which have often excluded her own existence as a black woman. Read her words. Follow her work (via Twitter). Give her a board seat. You won't regret it.
Call for help: Few things have brought me as much joy as reading the words Georgia and Ann have shared here over the last two weeks. I'd like to continue to offer this space as a platform for black voices in transportation and urbanism. If you or somebody you know has a voice you think should be featured, please reach out! I'm all ears about how any collaborations can take shape.
Feature: Ann Oduwaiye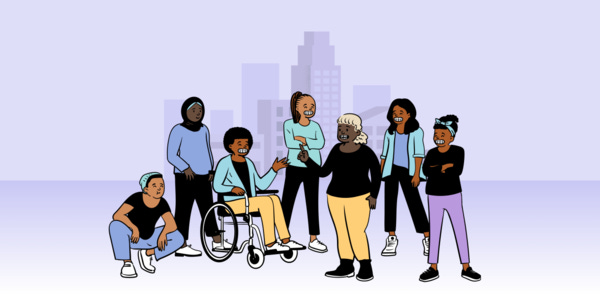 Black women in UX: The world was not designed for us, but it can be redesigned
"The events of the last few weeks have sparked signs of change like I have never seen in my lifetime. People all over the world are starting with 'why' (see here). They are looking to address the causes of complex problems such as racial inequality, rather than simply treating symptoms. Existing initiatives such as The Creative Reaction Lab have already been doing the groundwork for this in US Civic Innovation. But as UX Designers, this way of thinking is what we seek to master.
To Black Women reading this in particular: your unique perspectives are needed in this field. We have the opportunity to design an inclusive future that does not just make life easier for others, but also ourselves."
Watch of the Week
How do we respond to anti-Black racism in urbanist practices and conversations?
As put by one user on Twitter: "Watch when you have a full, uninterrupted hour. It's the best conversation on urbanism I've heard– on any topic– in at least a decade."
The link takes you a recording of the webinar, five key takeaways from their conversation, as well as additional resources and reading. If you'd like to follow the work of the panelists, you can find their social accounts here:
Government and Policy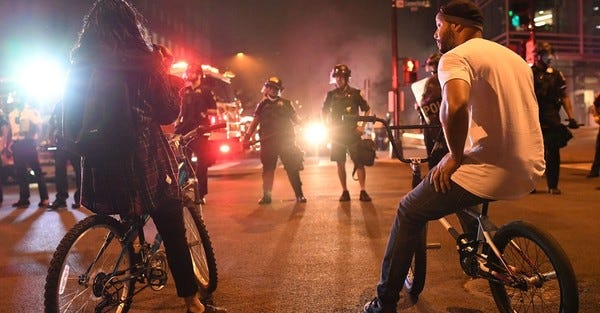 'Safe Streets' are not safe for Black lives.
"It is a transportation planner's dream to hear that thousands of miles of streets are being reorganized to make room for more walking, biking and playing.
But to me, as a Black planner and community organizer, the lack of process and participatory decision-making behind these projects was an absolute nightmare. Pop-up bike lanes, guerrilla-urbanist playgrounds, and tactical walkways have been notorious for being politically crude for as long as I've been in the field: By design, their "quick-build" nature overrides the public feedback that is necessary for deep community support. Without that genuine engagement, I feared that pandemic-induced pedestrian street redesigns would deepen inequity and mistrust in communities that have been disenfranchised and underserved for generations."
How to design justice into America's cities.
"… Built-in oppression takes many forms. It's in the planning decisions that target non-white communities for highway projects and "urban renewal" schemes conceived to steer economic benefits away from existing residents. It's in a design philosophy that turned neighborhoods into mazes of "defensible space" that often criminalize blackness under the guise of safety. And it's in the proliferation of public spaces that often fail to let certain cultural communities congregate without fear of harassment."
America debates its next transportation funding Bill.
House Democrats released a draft bill last week that establishes a $494 billion, 5-year plan for the nation's transportation infrastructure. The INVEST (Investing in a New Vision for the Environment and Surface Transportation) in America Act sounds great! Critics have been quick to point out that most of the bill's funding will focus on roads and highways (and thus continue to fund infrastructure that induces private car travel). There is still some good news though:
A 60 percent funding increase for the federal Transportation Alternatives Program, a funding source for bike and pedestrian projects, recreational trails, and safe routes to school projects;

More money will go directly to towns and cities, bypassing road-loving state DOTs in an effort to improve local control over projects;

A new $100 million grant program to support bus prioritization infrastructure (👏).
Under the innovation section of the draft bill, it aims to:
More than double funding for technology deployment to expand the implementation of innovations in the surface transportation system;

Establish a new Highly Automated Vehicle and Mobility Innovation Clearinghouse to study the societal impacts of automated vehicles and Mobility on Demand (👏);

Authorise automated vehicle research on improving safety for all road users and expanding accessibility in an equitable manner (👏).
Germany's gas stations go green.
Germany has made it a legal requirement in which all gas stations will need to install an EV charging stations. In an attempt to push people towards electric vehicles, the country knew they had to address the major barrier to EV uptake: range anxiety.
Autonomous public bus trials launch in five European cities.
Helsinki, Gjesdal, Tallinn, Lamia and Helmond are all set to begin trials of autonomous shuttle buses as part of the FABULOS (Future Automated Bus Urban Level Operation System) project. The project aims to "accelerate the introduction of new types of automated last-mile solutions in Europe". It focuses on the management of autonomous fleets as part of public transportation systems. Each of the operators received €1 million to pilot their buses in two cities.
Industry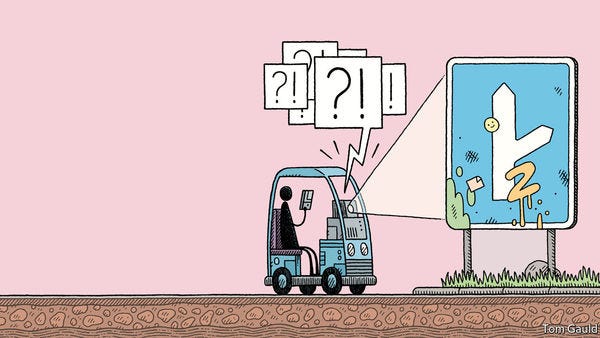 Driverless cars show the limits of today's AI.
"The problem, says Rodney Brooks, an Australian roboticist who has long been sceptical of grand self-driving promises, is deep-learning approaches are fundamentally statistical, linking inputs to outputs in ways specified by their training data.
That leaves [AVs] unable to cope with what engineers call "edge cases"—unusual circumstances that are not common in those training data. Driving is full of such oddities. Some are dramatic: an escaped horse in the road, say, or a light aircraft making an emergency landing on a highway (as happened in Canada in April). Most are trivial, such as a man running out in a chicken suit. Human drivers usually deal with them without thinking. But machines struggle."
Cruise may be violating stay-home orders.
According to their drivers, Cruise has resumed regular testing of its vehicles in San Francisco, despite the city's stay-at-home order barring nonessential transportation. The last update from the company was to announce their vehicles being redeployed in support of a meal delivery program for local food banks.
Aurora announces that their team is now double the size it was last year, hovering around 500 employees. At a time when it seems every other company has reduced their size via layoffs, it's encouraging to hear some companies are still growing.
Research and Academia
England and Wales could have 1 million more cars.
New research estimates that post-Covid, as mobility swings back into action, that a transition away from public transport could put one million more cars on English and Welsh roads. Rachel Aldred, Professor of Transport at Westminster University, has published a new report that analyses modal split across the transition period, and what happens if transit commuters switch to cars or active travel.
"There will be one million more commuter cars on the road, even with more within-household car sharing. Relative growth is most severe in urban areas with high public transport use, e.g. Camden sees a 74% increase in cars used to commute. The growth in driving for commuting equates to around 0.6 Mt (million tonnes) of carbon emissions annually in England and Wales."
How Covid-19 could lead to worse traffic.
Researchers have created a Rebound Calculator which "estimates one-way commute travel times using models built around recent commuting data for most U.S. metro areas". This tool is really cool and interactive, I'd highly recommend you take some time and play around with it!
Webinars and Events
Interdisciplinary advancement of trust in AVs.
Connected Places Catapult is hosting a webinar to answer the question: how do you go about assuring autonomous vehicles are safe enough for societal acceptance? If we argue that CAVs are just a little bit safer than current manual models, is that good enough?
The webinar takes place Tuesday, 16 June 2020 from 11:00 – 12:00 BST.
That's all from me. Have a beautiful weekend folks.
Sarah
By Sarah Barnes
This weekly newsletter on cities, transportation and technology is curated weekly by Sarah Barnes, a transport nerd based in San Francisco, CA.
The newsletter encourages new conversations about advanced transportation technology, primarily autonomous vehicles, which focus on people, equity, design and the cities we want to (and need to) be building for the future.
If you don't want these updates anymore, please unsubscribe here.
If you were forwarded this newsletter and you like it, you can subscribe here.
Powered by Revue
San Francisco, CA