Along for the Ride - Issue #85
Hi friends, happy Friday!
On the roster this week is a lot of updates from Uber: how they've swindled their funding for developing AVs, and the precedence set last week when a ruling found a safety driver guilty of killing a pedestrian. On a brighter note, our favourite transportation piglet is back this week, and this time Wilbur is taking the tube 🤗
Enjoy this subscription? Why not forward it on to a friend (or two!).
Read of the Week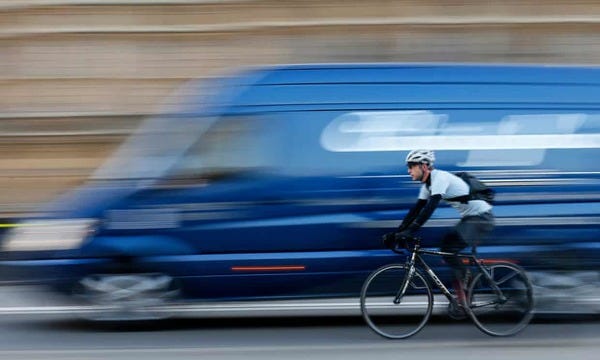 Why we need media reporting guidelines for road safety.
Laura Laker writes about how much language and accuracy matter in reporting on road safety. Laker argues that how media speaks about road safety can contribute to making the roads more or less safe for non-motorists, and critically how the law is applied when collisions do occur.
This is a must read.
"[Language] also affects how our legal system tackles law-breakers on the roads. Those working in the criminal justice system, from police, magistrates and jurors to coroners and judges, all read the news. When they read pieces that exaggerate the dangers presented by cyclists or pedestrians, it may affect their decision-making. Conversely, when they read that "a car", rather than "a driver", has caused injury or damage, it trivialises the dangers imposed on the most vulnerable road users by bad drivers."
Government and Policy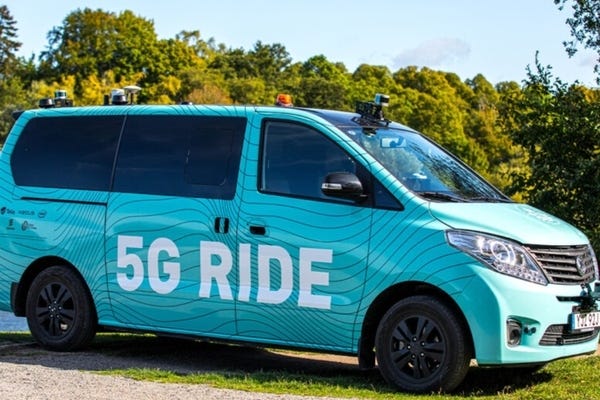 Stockholm launches new AV trial.
Stockholm has launched a new trial featuring electric, autonomous AVs running on 5G networks. The collective behind the trial aim to explore the safe introduction of self-driving autonomous EVs in complex urban areas to help optimise route planning.
www.smartcitiesworld.net • Share
The moment the U.S. DOT abandoned U.S. walkers.
Angie Schmitt has released a new book, Right of Way, speaking about the experience of pedestrians in the United States. In this excerpt from her book she shares the story of a school which gathers to do something rather radical in the suburbs of North Carolina: walk to school.
Reading this reminded me why we work so hard to improve our streets, and that at the end of the day, we need innovations that make walking to school not only safe, but normal and easy. In addition, Schmitt describes the political context which has all but annihilated federal funding for cycling and walking programs across the nation:
"Whatever the underlying cause, Republican-led assaults on transportation funding continued throughout the Obama administration and beyond. In 2015, for example, as Congress was gearing up to pass another transportation bill, Americans for Prosperity and a number of other right-wing groups associated with the infamous dark money political donors Charles and David Koch wrote a letter to Congress calling for total elimination of federal walking and biking funds."
Industry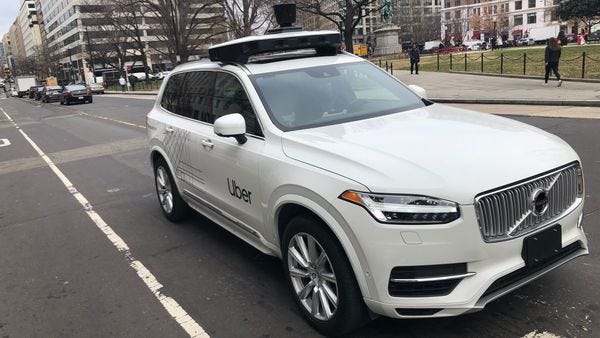 Uber reminds us that AVs are still a long way off (and cost a lotta money to develop).
Anybody else remember 2018? When Uber promised to have self-driving cars on the road by the end of the year. Welp, time seems to have flown by. And if time has been spent, so has the cash. The Information estimates that Uber has spent bought $2.5 Billion USD on research and development for AVs, and according to some employees doesn't have much to show for it.
"The car doesn't drive well" and "struggles with simple routes and simple maneuvers," said a manager in the unit, in a 1,500-word email sent three weeks ago to Uber CEO Dara Khosrowshahi, warning of the issues."
www.theinformation.com • Share
GM tests new battery system for Cruise Origin.
GM has started testing its new Ultium battery system with the Cruise Origin. Origin is a shared, autonomous, and electric vehicle. Cruise originally unveiled Origin at CES in January (which now feels like an eternity ago), demonstrating their commitment to developing a vehicle which promote ride-sharing and be powered using batteries.
Motional expands nuScenes datasets.
Motional, a Boston-based startup developing the tech behind AVs, has expanded their nuScenes dataset to include LiDAR and image data. This dataset teaches their vehicles how to safely engage with ever-changing road environments.
"nuScenes, created in March 2019, was the first publicly available dataset of its kind, and pioneered an industry-wide culture of safety-focused data-sharing and collaboration."
roboticsandautomationnews.com • Share
Research and Academia
New Report by ACSE: Failure to Act
A new report by ACSE researches how the US' surface transport (think roads, bridges, bike lanes) have been underfunded for decades, and the long term implications this will have on the economy.
"Because this deterioration and accumulating backlog have been diffused throughout the nation and has occurred gradually over time, its true costs and economic impacts are not always immediately apparent.
In practice, the transportation funding that is appropriated is spent on a mixture of preservation projects and select system expansions. While these allocations have often been sufficient to avoid imminent failure of key facilities, the continued deterioration leaves a significant and mounting burden on the U.S. economy."
www.infrastructurereportcard.org • Share
Opinion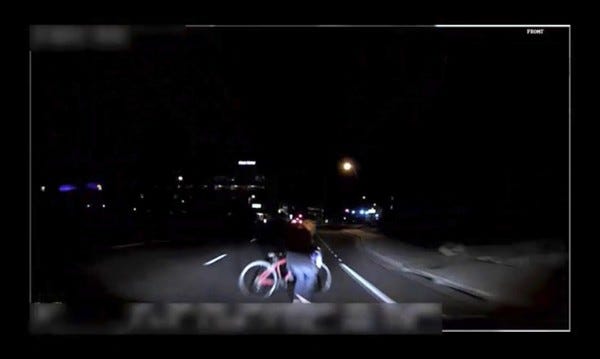 The scary precedent set by Uber's fatal AV collision.
I shared last week that the safety driver involved in the Uber collision, which took Elaine Herzberg's life, had been sentenced negligent homicide charges. And this week more urbanists are sharing their opinions on the precedence this sets for future collisions involving AVs.
"…it is troubling to see blame in this tragedy laid so heavily at the feet of a low-level employee. While Vasquez's behavior certainly reflected bad judgement, we know in many ways she was set up for this nightmare scenario by decisions made by executives at Uber's Advanced Technology Group. Just the week before Herzberg was killed, for example, a whistle blower at the company emailed company executives warning about safety problems."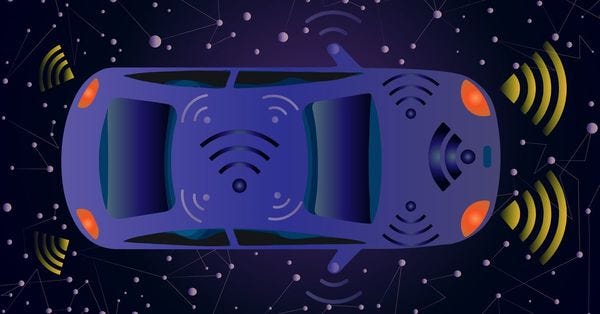 Why we're still years away from having self-driving cars.
But you all knew this already, right?
"In fact, the world was so optimistic about this future that then-US Secretary of Transportation Anthony Foxx declared in 2016 that we'd have fully autonomous cars everywhere by 2021.
Flash forward to today, and precious little has changed about our daily driving. You probably hear a lot less about self-driving cars than you did a few years ago, and the prospect of safely dozing off behind the wheel on long drives remains a distant fantasy, even if old-school carmakers are working with startups like Waymo, Cruise, Argo, and Zoox on the technology."
This opinion-ish piece references new research from New Zealand on understanding the importance of risk calculation when it comes to human-machine interfaces, like AVs.
"It will never be perfect, but we must do what we can to communicate uncertainty about technology such as autonomous vehicles as best as we can, because the consequences of not understanding are so dangerous."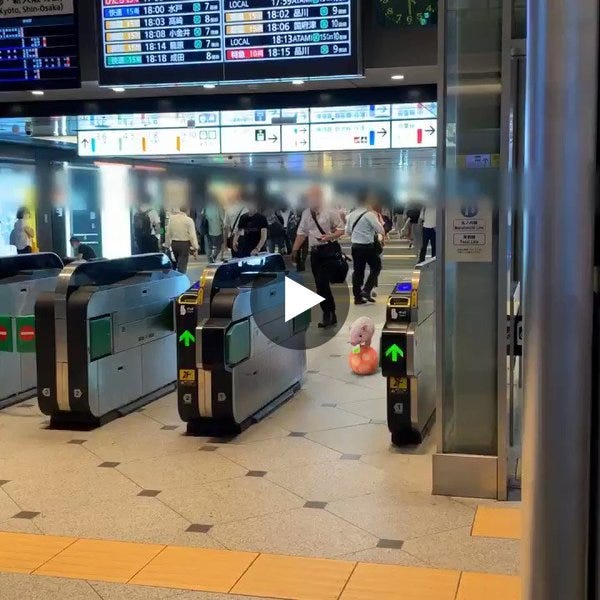 I have a few questions...https://t.co/DLsXtDlJuF
That's all from me. Have a beautiful weekend friends.
Sarah
By Sarah Barnes
This weekly newsletter on cities, transportation and technology is curated weekly by Sarah Barnes, a transport nerd based in San Francisco, CA.
The newsletter encourages new conversations about advanced transportation technology, primarily autonomous vehicles, which focus on people, equity, design and the cities we want to (and need to) be building for the future.
If you don't want these updates anymore, please unsubscribe here.
If you were forwarded this newsletter and you like it, you can subscribe here.
Powered by Revue
San Francisco, CA