Along for the Ride - Issue #89
Heya friends.
How is everybody doing? I am honestly startled I even found the time + energy to write this week, but somehow the pattern of writing felt normal, so I went with it. If you're opening this newsletter right now, and thinking "nope, information overload", then here's some reprieve. The Post has pulled together a curation of soothing online content that is designed to help us manage our stress (it features cute animals eating kale, promise).
For those of you with me, here's the news, featuring some exciting wins for public transit.
Enjoy this subscription? Why not forward it on to a friend (or two!).
Read of the Week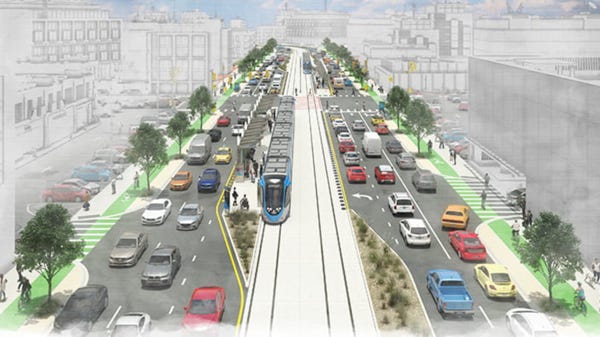 Alright, while we still don't have presidential results (!), we do have some really important local results, including on a number of transportation propositions. Some big wins out of Austin, Texas who voted overwhelmingly in favour of a property tax increase to help build out a $7-billion transit program (Prop A), and support improved sidewalk and bike lane infrastructure (Prop B). Actual happy tears over here 😭.
Other notable mentions include:
The Bay Area's Measure RR passed to support Caltrain via a dedicated sales tax ✨

Missoula, Montana approved a levy increase to fund the Mountain Line, which will have a Zero Fare program 🎉

Denver, Colorado passed a sales tax increase that will fund a flexible set of purposes all related to fighting climate change 🌱
www.masstransitmag.com • Share
Government and Policy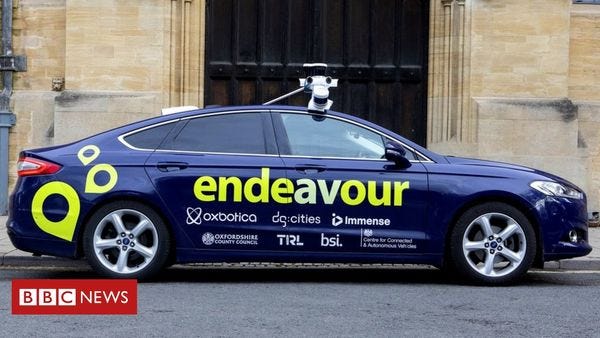 Self-driving car tests begin on Oxford's roads.
Trials have kicked off in Oxford as part of a government-backed research program. Level four vehicles will be tested on public roads, and will drive a nine-mile round trip from Oxford Parkway rail station to Oxford's main train station. The vehicles will have a safety driver at all times, and will conduct tests at all hours of the day and night. The program will run until next Autumn.
Mexico's 'Right to Mobility' amendment.
Mexico has made an amendment to its constitution to include access to safe mobility as a universal right. Can I get a woop-woop? This move is groundbreaking for national road safety policy, and the country's Chamber of Deputies unanimously voted in favor of adding the amendment.
"Most national constitutions include the right to free movement and rights to life, health and a clean environment, among others, but Mexico is leading a step further in specifically declaring safe mobility a human right. The distinction reflects growing concern over how dangerous the country's roads and transport systems can be at times."
Which countries trust self-driving cars the most?
WEF has published this article, based on a report from Deloitte, about which countries trust self-driving cars the most. The report focuses on six countries: South Korea, China, Japan, Germany, the US, and India. Overwhelmingly, the Chinese population trust autonomous vehicles the most, while people in India trust them the least.
How Paris is tackling inequalities in its transport sector.
Big thanks to AFTR reader Bridget for sharing this!
"Landmark studies on European mobility identify different mobility behaviors between men and women. Such findings are confirmed when we look at the statistics on mobility patterns in the Paris Region. Mobility patterns between men and women differ in choices of mode, purpose, trip frequency, length and duration."
Industry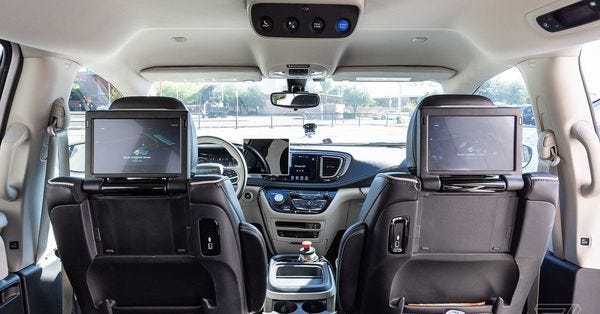 Waymo's has released its first report on its autonomous vehicle program in Phoenix, Arizona, revealing that their vehicles drove for 6.1 million miles over 2019 and part of 2020. Sounds impressive, yes? Well only 65,000 miles were fully autonomous driving. The report notes that Waymo was involved in 18 collisions and 29 near-misses, all of which they claim were the fault of the other driver and none of which resulted in injury. Alongside this report, is a treasure trove of data.
Waymo secures its San Francisco fleet.
Waymo temporarily paused their operations in San Francisco, as a contingency plan for any Election related protests. The company moved their fleet to a "secure location" in Mountain View, California.
AutoX expands testing in China.
AutoX is expanding to another four cities in China, including Chongqing. Chief Executive Xiao Jianxiong has also said that AutoX will also soon start testing vehicles in China with no safety driver in the front seat.
Mercedes "bows out" of AV race.
This is a bit of a weird one to follow… but interesting nonetheless. Headlines reporting on this have also been … click-bait-y at best. So take this with a grain of salt.
Mercedes is moving away from developing advanced AV technology paired with ride-sharing services. "Level 4 autonomy, in relation to driver assistance in private cars, is still on the table, but a business model similar to Waymo won't happen."
Prop 22 passes, charting a new path for independent contractors.
Note: Prop 22 is a distrinctly American problem that has perplexed me a bit since moving here. Without national provision to a social security net, people across the country rely on private companies to provide necessary benefits. I personally have mixed emotions / views on the proposition, many of them wrapped into questions of systems change + who bears the responsibility of protecting workers.
Proposition 22 was the most expensive initiative in California's history, and is likely to shape labor laws throughout the country. The result means that gig workers will have access to some benefits (minimum wage guarantees, access to healthcare benefits), but less than if they were considered full time employees.
Opinion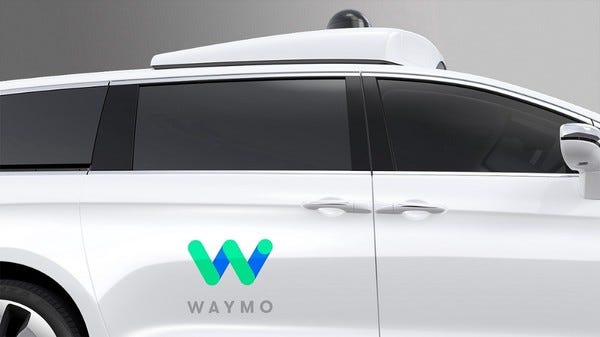 David Silver whips through some rough calculations on how profitable AVs will be.
"On average, for human-driven vehicles (not Waymo), an automotive fatality occurs once every 100 million miles. Imagine that we want Waymo to drive an order of magnitude more than that, every month, in order to validate the safety of its vehicles. That's 1 billion miles per month. Now the driver cost becomes 1 billion miles, divided by 10 miles per hour, times $30 per hour, equals $3 billion per month. That's prohibitive, even for Waymo."
The ethics of having safety drivers during the pandemic.
Sam Abuelsamid digs deeper into how companies are test driving throughout the pandemic including Cruise, Waymo, Tesla, Argo, and others.
"Larger Autonomous Vehicle (AV) companies like Cruise and Waymo are still using two safety operators per vehicle. The person behind the steering wheel is focused on watching the road and is prepared to take control whenever they deem that it might be unsafe to allow the automation to continue. The second operator is watching the data and noting anomalies that should be investigated."
That's all from me, have a beautiful weekend friends!
Sarah
PS. I'm trying out a new colour scheme… if you have any strong opinions I'm all ears!
By Sarah Barnes
This weekly newsletter on cities, transportation and technology is curated weekly by Sarah Barnes, a transport nerd based in San Francisco, CA.
The newsletter encourages new conversations about advanced transportation technology, primarily autonomous vehicles, which focus on people, equity, design and the cities we want to (and need to) be building for the future.
If you don't want these updates anymore, please unsubscribe here.
If you were forwarded this newsletter and you like it, you can subscribe here.
Powered by Revue
San Francisco, CA