Along for the Ride - Issue #90
Heya friends, happy Friday!
Wooof, we made it through the week. I love seeing what links resonate with this readership, and last week the Washington Post stress relief link was the big winner. Seems like wherever you are in this world (geographically, emotionally, professionally) we all needed a bit of stress relief. Glad to see this base is as fixated on transportation policy as fluffy animals eating kale. Always knew we were kindred spirits!
Ok, in this edition we've got some speculation about how Biden will regulate AVs, funding rounds in the industry, and some exciting infrastructure announcements. It's also our 90th edition(!), so I hereby encourage you to read this edition with a celebratory treat.
Enjoy this subscription? Why not forward it on to a fellow transportation nerd (or two!).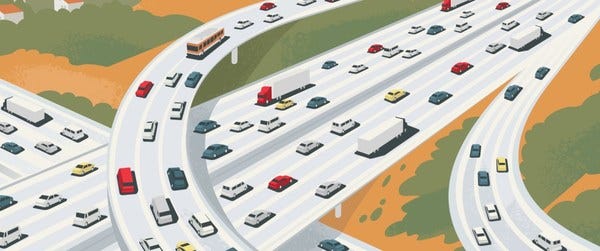 LA Metro considers modernizing highway program.
Historically LA Metro's Highway Program has effectively prohibited the agency from paying for bus or bike infrastructure as part of highway projects, because highway projects use designated highway funds. But with the encouragement of Metro's Board, this may change.
When the Metro board canceled the North 710 Freeway tunnel project in 2017, they directed staff to redirect the project funding to corridor city projects that "reduce automobile dependency [and] encourage multi-modal trips." Seems great, right? Welp, Metro staff defied their orders and allocated the funding to support two car-centric road projects instead.
Now the agency is working to change the Highway Program mandate, which would allow funding to go to various features that support transit, walking, and bicycling.
Government and Policy
Chicago focuses infrastructure spending plan on equity.
Chicago's Mayor, Lori Lightfoot, is working on a new infrastructure plan, and at it's core is an equity-based needs assessment. This assessment will help determine which infrastructure projects are funded, from maintaining bridges to patching up roads, and each project will be assessed through an equity lens. This process is intended to help distribute funds to less "glitzy" transportation projects across the city.
What a Biden presidency means for transportation.
OK, we all know Biden is a big train guy, and I am so excited for Amtrak to finally have an ally in the Oval Office.
First off, you can find Biden's sustainable infrastructure plan here. See also this piece about if the Biden Administration will deliver on federal regulation for AVs. We know that the incoming Biden administration is expected to increase regulatory oversight of electric and self-driving vehicles, and only time will tell if congress and the senate become more aligned on regulations.
You can also snoop Biden's transportation transition team here. Across the wider transition teams, Biden has "more tech executives than critics" which may also be good news for transportation-tech companies.
Barcelona expands its superblocks program.
I guess now we can call them … supremeblocks? badassblocks? better-than-the-restblcoks? Ok done with the jokes now.
The plan includes making 1/3 (33 percent!) of streets in the Eixample District "green zones" and creating 21 public squares. The zone has historically failed to meet WHO air quality standards, so this expanded effort is designed to help meet these goals. The intention is that no resident is more than 200 metres (!) from a square or small park. Dreamy, dreamy, dreamy.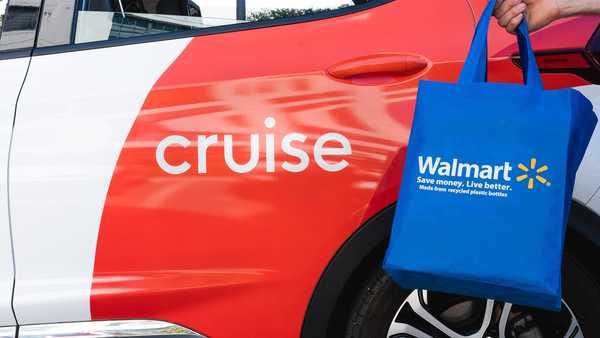 Walmart partners with another autonomous vehicle provider in Arizona, and this time it's GM's Cruise. It is Walmart's third autonomous project in the state, and this time around the partnership will take place in Scottsdale where Walmart will leverage Cruise for an autonomous delivery service, starting next year.
Nuro's vehicles focus solely on e-commerce delivery fleets, and the pandemic has only further demonstrated their value proposition. Their R2 vehicle boasts no steering wheels or pedals, and only has enough room to fit packages. This funding round will help Nuro expand its team and also scale up manufacturing.
Industry
How bus lanes speed up the morning commute.
This piece looks into the *magic* that is dedicated bus lanes, and why despite not being a glamorous transportation technology that garners mass media attention, it is one of the most effective innovations our industry has pushed forward.
"Dedicated bus lanes to the rescue. The thing about dedicated bus lanes is that they're the opposite of cool. They're not "cutting edge." They're not eye-catching. They're just lanes for buses painted on busy avenues.
Results from cities that have tried out dedicated bus lanes are promising: A bus-only lane in Arlington, Massachusetts, has cut down commute times by 10 minutes. Another running two miles across downtown Los Angeles is capable of moving 70 buses an hour during peak service times. And a busway on New York City's 14th St. has boosted weekday ridership by 24 percent."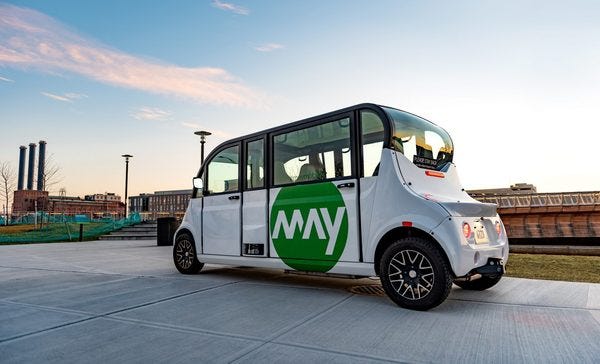 The future of mobility, at a local and global scale.
This piece features Alisyn Malek, The Co-Founder and Former COO of May Mobility and Current Executive Director of the Future of Mobility Commission.
"So how can we think about those people, both from a mobility perspective of how they get around, but also thinking about where are they going, what do they need, can mobility maybe help bring those things to them? And that's where I think we're going to be seeing a lot more innovation."
Ford has published a blog about their approach to AVs, and in particular why they are playing it safe and welcoming Chris Gerdes to their team. Gerdes has joined the team to assist Ford's AVs unit as a safety advisor.
Pony.ai secures $267M in new funding.
Toyota-backed self-driving car company Pony.ai has raised an additional $267 Million in new funding. This brings the company's valuation to $5.3B. Pony.ai has headquarters in Mountain View, California and the southern Chinese city of Guangzhou. As a Canadian, I find it *very* interesting that the major funder for this round is the Ontario Teachers' Pension Plan Board!
Why Auto OEMs are ranking in the money during the pandemic.
When the pandemic first hit, Auto OEMs were in a very precarious position. With workshops shutting down across globe, no cars were being made, and thus no cars were able to be sold. Fast forward a couple months, and vehicle sales are soaring in the US. Pent-up demand from people who put off purchases earlier in the pandemic was boosted even further by federal stimulus checks and low interest rates.
Honda to mass produce Level 3 AVs.
Honda says it will be the first car maker in the world to mass produce Level 3 autonomous vehicles for consumers. A spokesperson at the company has said that "Honda is planning to launch sales of a Honda Legend (luxury sedan) equipped with the newly approved automated driving equipment" before the end of March 2021.
Opinion
Extra Bits + Bobs
Podcasts!
Can bikes and self-driving cars safely co-exist? No Parking Podcast sits down with Emily Castor Warrant (ex-Lime + Lyft) about what can autonomous vehicles learn from the experience of everyone else on the road.

Every city in the world was designed and built by men. Marketplace's latest episode explores gender bias in cities, and what cities designed by women might look like. They call out that women currently occupy only 10% of the highest ranking jobs at the world's leading architecture firms and urban planning offices.
That's all from me, have a beautiful weekend friends!
Sarah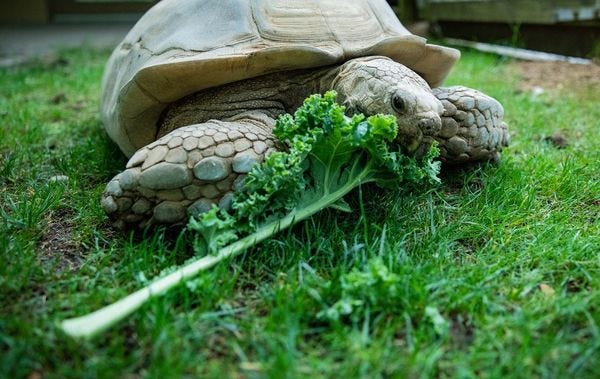 Ending your week with this tortoise eating kale, because why not.
By Sarah Barnes
This weekly newsletter on cities, transportation and technology is curated weekly by Sarah Barnes, a transport nerd based in San Francisco, CA.
The newsletter encourages new conversations about advanced transportation technology, primarily autonomous vehicles, which focus on people, equity, design and the cities we want to (and need to) be building for the future.
If you don't want these updates anymore, please unsubscribe here.
If you were forwarded this newsletter and you like it, you can subscribe here.
Powered by Revue
San Francisco, CA