Along for the Ride - Issue #91
Heya friends, happy Friday!
Some quick housekeeping before the news:
I am jumping on the American bandwagon and celebrating Thanksgiving next week! So, no newsletter next Friday. Just lots of pumpkins and potatoes covered in marshmellows 🤷‍♀️

I am working on a lil something, and would love to hear from people with backgrounds in the public sector working in transportation or advanced technology. If this is you, please reach out!
Enjoying this newsletter? Pass it along to a friend, every time I get a new subscriber a bike lane gets its wings (or something like that).
Alright, now the news.
Read of the Week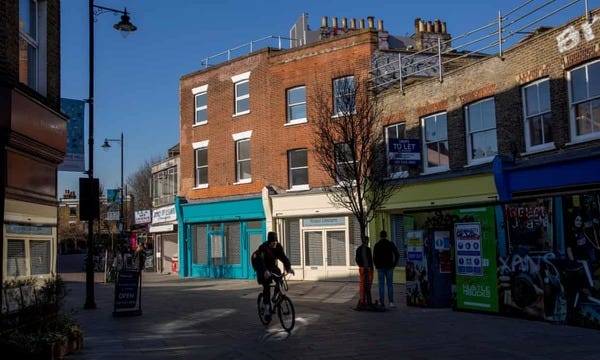 Life in a low-traffic neighbourhood.
If you are unfamiliar with the UK's low-traffic neighbourhoods (LTN) program 1) you likely live a very happy existence off twitter, and 2) welcome to the party!
The UK has implemented three low-traffic neighbourhood schemes, which prioritise streets for people, but they have not been without their controversies and push back. The program has highlighted the difficulties of curbing cars to encourage cycling and walking, but they have also derived immense benefits in a very short period of time. The Guardian has all the juicy stats, worth the read!
Government and Policy
Vancouver approves *study* to research congestion pricing.
Big news out of Vancouver this week as City Council approved the city's Climate Emergency Action Plan (a 400-page masterpiece for all you policy nerds), and alongside that the opportunity to research congestion charging in the city.
"Unsurprisingly, the idea of road tolls in Vancouver makes some people nervous, but so too does the monumental and transformational work necessary not only to adapt to changes to the climate, but fundamentally to how we live and work in the not too distant future."
How you know you're doing important work? The Canadian Taxpayer's Federation says your city is imposing a "war on cars". Why, yes, yes we are. 😎
Brook Park, Ohio, eyes AV testing.
Brook Park, Ohio is a city of just over 18,000 people. But their small size is not to be overlooked by the AV industry. The city is considering whether to enter into a Memorandum of Agreement with DriveOhio, a government group that facilitates "smart mobility innovations". The agreement would pave the way for private companies to begin testing autonomous vehicles in certain parts of the city.
Shanghai leads the way in AV testing in China.
Shanghai has licensed a total of 119 vehicles for autonomous driving road tests, awarded across 20 companies, which puts the city at the top of the testing ranks in China. Shanghai leads both in terms of number of vehicle licenses awarded and partnerships.
Bogotá wants to get more women on bikes.
The city has excelled at delivering mode shift towards cycling through innovative campaigns and extensive investment in cycling infrastructure. But that shift is being lead by men, with women accounting for only 24% of the 800,000 daily cycle trips the city sees. The city is now doing what they can to make cycling an appealing mode of transport for all genders by addressing concerns around safety, harassment in public space, and shifting cultural attitudes.
Industry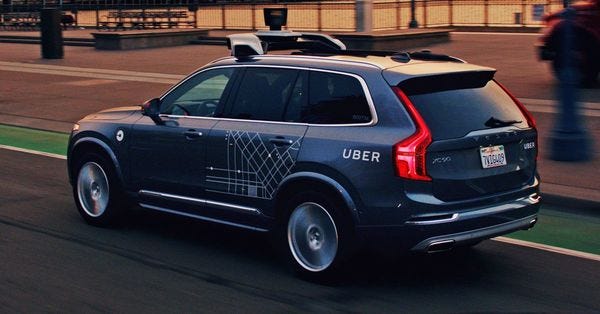 Uber is reportedly in talks to sell its Advanced Technology Group (ATG) to Aurora Innovation. UberATG is the business' autonomous vehicle unit, which was valued at $7.25 billion last July (following a $1 billion investment from Toyota, DENSO and SoftBank's Vision Fund). It is likely the company is selling off the unit as it attempts profitability for 2021. A couple billion in the piggy bank can't hurt that cause.
Jaguar Land Rover creates smart city hub testbed.
JLR is developing a smart city hub in Ireland where self-driving vehicles will be tested and share the streets with cars, pedestrians and cyclists. The facility will be called the Future Mobility Campus Ireland (FMCI), and will be run across 12km of public roads.
www.smartcitiesworld.net • Share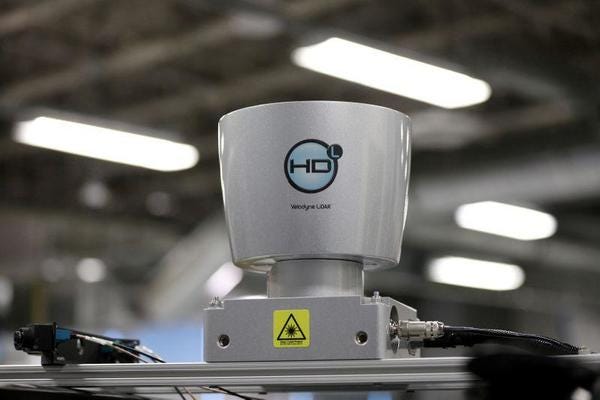 Velodyne wants to price their sensors under $500.
Velodyne, a LiDAR company, has announced they will introduce a new LiDAR unit with a target price point of less than $500 (and a fancy sleek design). This would be a *huge* leap forward for them and the industry. When Velodyne first started their sensors were upwards of $10,000 and looked like a toaster was being strapped onto the vehicles (see below!).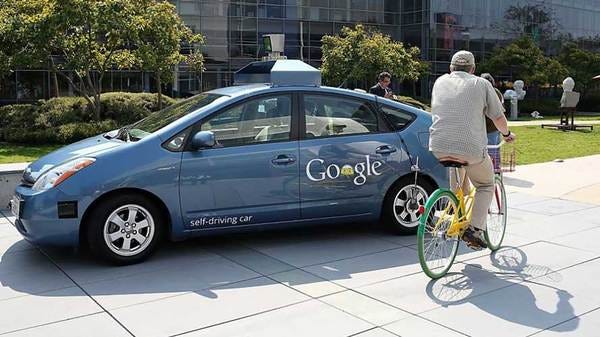 Aforementioned toaster design from 2010. Alphabet's first self-driving car prototype uses Velodyne's HDL-64E LiDAR sensor.
Motional gets approval to test fully driverless vehicles in Nevada.
Viva Las Vegas!
Motional, (previously Aptiv) has been given the green light to roll out fully driverless vehicles on public roads in Las Vegas after receiving approval from the state of Nevada. It is likely that testing on public roads will begin in early 2021.
May Mobility and Via partner to integrate on-demand AVs into public transit.
May Mobility, always nailing the AV playbook in my humble opinion.
May Mobility, an autonomous + electric shuttle manufacturer, is partnering with Via to extend their reach into on-demand mobility. The partnership will be the first-of-its-kind: an autonomous vehicle platform that integrates on-demand shared rides, public transportation, and transit options for passengers with accessibility needs all as part of one complete service offering.
Welp this one goes down as a bit disappointing.
Cruise was scheduled to have a hearing this week with the San Francisco County Transportation Authority (SFCTA), but instead used external lobbyists to brief attendees that they would not be attending. Aaron Peskin (SFCTA Supervisor) "had hoped the city and [Cruise] could work together on a host of issues, such as public safety and labor, a provide a collaborative relationship model for other cities to follow."
Cruise was granted permit by the California DMV last month, and while the company has no obligation under state law to share its plans with local officials, it doesn't really build good will does it?
Opinion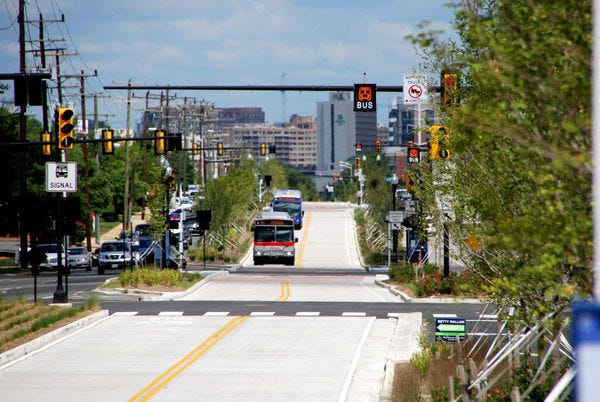 It's time to fund public transportation and highways equally.
The US has an incredibly outdated transportation agreement (thank you Reagan): public transit only receives 20 percent of federal transportation funding while highways get 80 percent. Transportationfor America goes into deeper detail about why this method was never logical to begin with, and how since 2008 this system has grown even more illogical (gas taxes! taxpayer cash infusions!).
If you're based in the US, there is a petition here you can sign!
Extra Bits + Bobs
Podcasts!
Everything that moves. The team at Maniv Mobility (mobility focused VC based out of Tel Aviv + SF) recently launched a podcast for founders, stakeholders, and the mobility-curious. Their first episode is up and ready for your listening pleasure.
That's all from me, have a beautiful weekend friends!
Sarah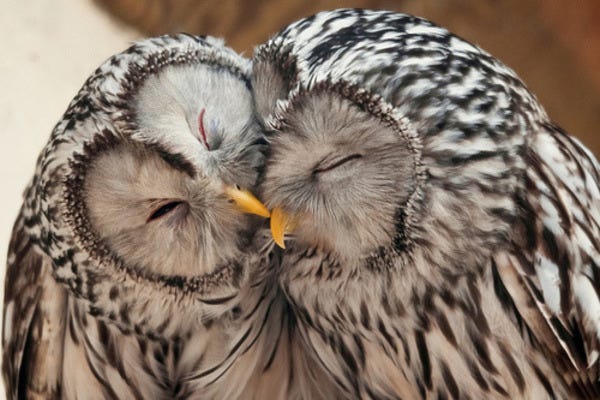 Keeping up the trend of ending the newsletter with cute animals, because why not.
By Sarah Barnes
This weekly newsletter on cities, transportation and technology is curated weekly by Sarah Barnes, a transport nerd based in San Francisco, CA.
The newsletter encourages new conversations about advanced transportation technology, primarily autonomous vehicles, which focus on people, equity, design and the cities we want to (and need to) be building for the future.
If you don't want these updates anymore, please unsubscribe here.
If you were forwarded this newsletter and you like it, you can subscribe here.
Powered by Revue
San Francisco, CA