Along for the Ride - Issue #92
Heya friends, happy Friday!
I enjoyed my first American Thanksgiving in almost 20 years this past week, and am still reminiscing on the simple joy that is an early dinner featuring copious amounts of mashed potatoes and mulled wine (a UK special addition).
Quickly before we get to the news, last edition I shared a piece on the UK's low traffic neighbourhoods and mistakenly reported that there were three in all of the UK. Welp, there are actually *dozens* of LTNs across the UK. You can read more about em here! Thanks to reader John S for the correction.
Alright now onto the news! There is new research on the London Congestion Charge and it's impact on housing values which is … fascinating. Tip: This edition is longer than most, so be sure to check if gmail automatically clips it for you :/
Read of the Week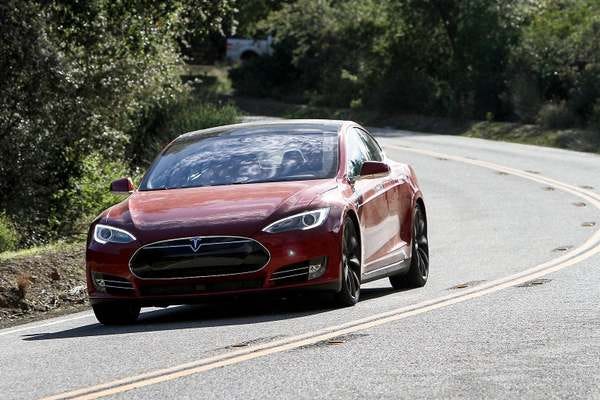 Why the Biden Administration needs to do something about Tesla.
Remember a few weeks ago when we talked about how Tesla's release of their Full-Self Driving (FSD) mode, and how Tesla is taking a perpendicular approach to safety in comparison to the rest of the industry? Well, this piece in Slate extrapolates upon that notion, arguing that Tesla's approach to AVs is far too risky and the NHSTA is nowhere to be found enforcing vehicle safety standards.
"Faced with an obvious safety hazard and seemingly false advertising, you might expect federal officials to step in. Nope. Instead, the National Highway Traffic Safety Administration promised merely to "monitor the new technology closely." With an apparent regulatory green light, Tesla CEO Elon Musk claimed that FSD would be available nationwide by the end of this year."
Government and Policy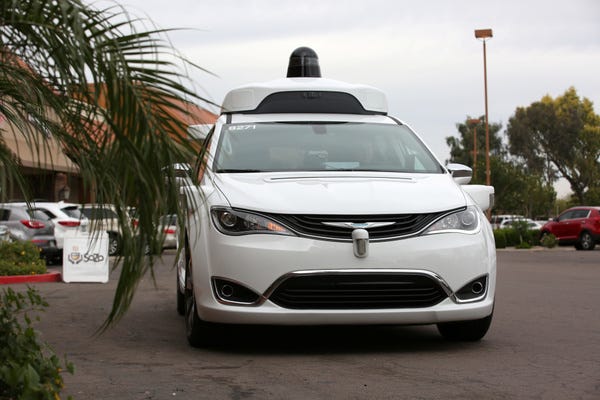 California allows companies to charge for autonomous car rides.
Although 60 different AV companies are currently testing in California, the state has only just ruled self-driving taxis can start charging fares to riders. California approved two new autonomous driving programs last week that let companies charge fares for autonomous rides.
"The two new programs are the "Drivered Autonomous Vehicle Deployment Program" and the "Driverless Autonomous Vehicle Deployment Program," both of which allow approved participants to offer "passenger service, shared rides, and accept monetary compensation for rides in autonomous vehicles.""
WEF announces global self-driving standards.
The World Economic Forum has announced their Safe Drive Initiative which is designed to "improve regulators' decision-making abilities on automated vehicle technologies." The report released alongside the initiative illuminates that local governments will require flexibility to determine what variations of AV policy will work best regionally. Emphasizing that context is, as always, everything.
UK AV centre nears completion.
Assured CAV, a new £100m testing centre for AVs in the West Midlands, is nearing completion. The centre's mission is to accelerate innovation by enabling the automotive industry, policy-makers and government to develop autonomous vehicle technology together.
www.smartcitiesworld.net • Share
NHSTA seeks public input on safety standards for AVs.
The NHSTA, who regulate automobile safety in the US, have opened a regulatory consultation designed to consider new safety standards for autonomous vehicles.
"The agency said it is focused on key primary functions for self-driving systems, including how sensors are used to detect other road users, plan routes, make decisions on how to respond appropriately to road users, and execute driving functions."
Hop to it folks!
UK to ban the sale of combustion-vehicle engines in 2030.
Which is ten years earlier planned… and it's the second time this year PM Boris Johnston has moved up the deadline.
The announcement was made as part of the UK's Green Industrial Revolution plan, which is aimed at helping the UK achieve carbon neutrality by 2050. The program also commits resources to public transportation, carbon capturing, and cleaner energy sources.
www.businessinsider.com • Share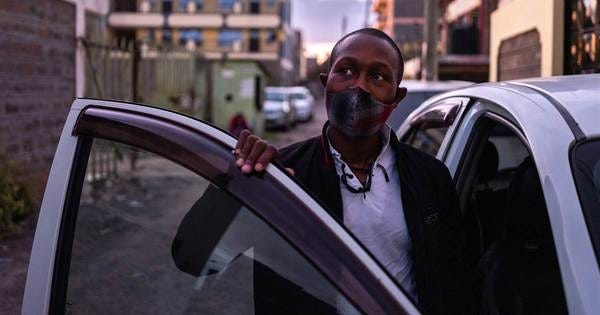 How Uber missed the mark in Kenya.
This piece discusses Uber's approach to expansion in Kenya, where initially driving from the platform was prosperous until a few key changes were implemented, and many drivers became saddled with debts. This piece is based on more than 80 interviews with current and former drivers in Nairobi and Mombasa, detailing now Uber misled drivers with exaggerated earnings claims and did not provide accurate information about vehicle financing information.
Wyoming lawmakers advance AV legislation.
Lawmakers in Wyoming have advanced a bill that would establish a regulatory framework for AV companies to begin testing on roadways across the state. It will head to the Legislature, where if it's approved, Wyoming would become the 30th state to enact some form of autonomous vehicle regulation.
www.houstonchronicle.com • Share
The Alliance for Automotive Innovation releases policy recommendations.
Automakers released 14 recommendations which they believe would help speed up the deployment of safe autonomous vehicles in the US. Recommendations include establishing a national AV pilot, aligning state traffic laws, and preparing roadway infrastructure for AVs. You know, small things. The alliance is made up of auto OEMs internationally, from Aptiv and Ford, to Subaru and Volvo.
India sets new rules for ride-hailing companies.
India announced this week that ride-hailing firms, such as Ola and Uber, can only draw a fee of up to 20% and have new caps on surge pricing. This is a big blow for two companies already struggling to improve their finances in the key overseas market.
Industry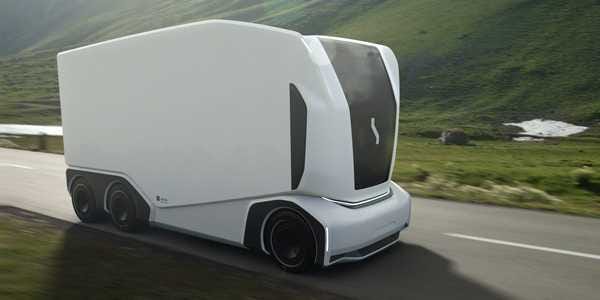 Swedish start-up Einride has released more details about their electric, autonomous cargo vehicle, the Pod, which will be available next year (in four different variations with different uses). According to Einride, the exterior design and its rounded edges make the vehicle aerodynamic without decreasing its interior storage capacity.
www.businessinsider.com • Share
Waymo will build a city in Ohio to test its self-driving cars.
Alright, it's a mini city, for testing purposes only.
The testing ground will simulate dense urban environments under punishing, atypical conditions designed to test and improve Waymo's technology. They also announced a new research and development facility in Menlo Park, California, dedicated to testing Class 8 trucks in early 2021.
Waymo implements urgent Covid safety procedures.
Waymo announced a new series of advanced Covid-19 safety procedures, in an effort to help keep their employees safe. As part of the changes, the company has stated they may terminate employees who do not abide by the stricter regulations.
Wayve, a U.K. startup that's developing AI that teaches cars to drive using reinforced learning, has raised $20 million in a series A round of funding led by Eclipse Ventures, with participation from Balderton Capital, Compound Ventures, Fly Ventures, and First Minute Capital.
I've had the absolute pleasure getting to know this team when I was based in the UK, and am so excited to see their vision and mission continue to grow. They are hiring for anybody looking for a great team based in London!
TuSimple, who run a self-driving trucking company, has closed a $350 million funding round led by VectoIQ LLC. This brings TuSimple's total funding to $648 million since it was founded in 2015.
The Korean start-up, founded in 2018, has raised $2M to develop autonomous mobility solutions in Korea. The company specializes in recognizing surrounding conditions, and determining driving strategies based on the conditions.
electronics360.globalspec.com • Share
Mini unveils their self-driving concept car.
And it's a sleeper van… called the Urbanaut!
"The car comes with a large sliding door on the passenger side, that opens up to an interior that has four seats, a table and a sofa. At the front of the vehicle is a 'Daybed' where users can lay around, while also adjust the dashboard. Seats can also swivel out and can be adjusted, to form a corner sofa. Finally, two seats at the back can be transformed into a lounge chair. When parked, the vehicle's windscreen can be opened up to allow for a breeze."
Loblaws deploys first ever self-driving delivery truck in Canada.
Loblaws is planning to deploy several self-driving trucks in Toronto, in partnership with Gatik. The initial pilot phases will begin next year and last for ten months; all of their vehicles will have a safety driver as a co-pilot.
Zoox revs up its robotaxi push.
Zoox's CEO, Aicha Evans shares that the company's mission to be "a ground-up robotaxi, moving people, ride-hailing–is absolutely intact". She also revealed that in the next month, we will "see the real vehicle," and the Zoox will be unveiling the curtain as to what the company is up to and how they're doing things.
Zoox's founder has a new self-driving startup.
Wouldn't be a weekly roundup with a little bit of industry incest! Tim Kentley Klay, who founded Zoox but was fired suddenly in 2018 by the board, has new self-driving car company called HYPR. The startup is developing AI-enabled software to allow cars to teach themselves to drive. The company has already raised $10 million to get it's ideas off the ground.
AutoX removes safety drivers in China.
AutoX is deploying a fleet of 25 autonomous vehicles without safety drivers in Shenzhen. It is the first company to test AVs on public roads without safety drivers in China. As of five months ago, AutoX also has a permit to test AVs without safety drivers in California.
Research and Academia
Upgraded radar helps AVs in all weather conditions.
Electrical engineers at UC San Diego have improved the imaging capability of existing radar sensors, enabling AVs to more accurately predict the dimensions of cars in live traffic, even in fog.
"The team found that spacing two radar sensors 1.5 meters apart on the hood of the car was the optimal arrangement. "By having two radars at different vantage points with an overlapping field of view, we create a region of high-resolution, with a high probability of detecting the objects that are present," Bansal said."
The cost of traffic: evidence from the London congestion charge.
New research shows that the London Congestion Charge (LCC) is associated with significant improvement in traffic conditions and increases in housing values. "The findings suggest that the consequential improvement in traffic conditions due to the LCC has generated substantial windfall of more than £3.8 billion for homeowners in the Congestion Charging zone".
Attention slips as drivers adjust to Level 2 automation.
A recent study by the Insurance Institute for Highway Safety (IIHS) shows that drivers tend to let attention lapse more as they get used to lane-centering driver assistance. "Drivers were more than twice as likely to show signs of disengagement after a month of using Pilot Assist compared with the beginning of the study," Reagan says. "Compared with driving manually, they were more than 12 times as likely to take both hands off the wheel after they'd gotten used to how the lane centering worked."
Given the Read of the Week on Tesla, seems like timely research to bolster stronger action from the NHSTA.
Opinion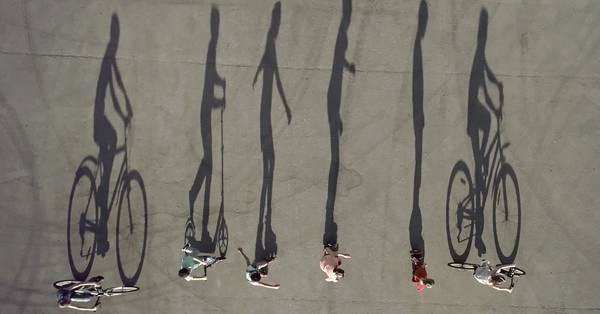 The pandemic's opportunity to shift the way we move.
"Transportation tends to resist rapid innovation. There's the simple physical bounds of being human; as of yet, we can't be zapped through the ether. The form of cities, built up over centuries, also makes wholesale change difficult. Transportation, too, must account for the way people actually want to move around: It needs to go to where people want to go and get them there reasonably quickly; it needs to be stored and then be available when you want it."
What does it cost to deliver high quality public transit in the US.
Yonah Freemark considers what providing every US city with high quality, zero-emissions public transportation would look like.
"Improving transit quality in every urban area to, at minimum, conditions in the Dallas region would cost an additional $2.2 billion annually. This would be a 4.5 percent increase nationally in operating budgets but would expand per capita transit service by 30.3 percent for the average urban area. Improving minimum transit quality to Chicago's level would cost $16.7 billion but would more than double average per capita transit service provided throughout the country."
How pandemics shape town planning.
"In 1875 Benjamin Ward Richardson, the president of the Social Science Association, outlined a model for a new kind of city, subsequently published as Hygeia: A City of Health. This was the same year as the UK's path-breaking Public Health Act, which inaugurated a new era of clean water, the safe disposal of sewage, and regulations requiring homes to provide fresh air and natural light in the hope of eradicating TB."
That's all from me, have a beautiful weekend friends.
Sarah
By Sarah Barnes
This weekly newsletter on cities, transportation and technology is curated weekly by Sarah Barnes, a transport nerd based in San Francisco, CA.
The newsletter encourages new conversations about advanced transportation technology, primarily autonomous vehicles, which focus on people, equity, design and the cities we want to (and need to) be building for the future.
If you don't want these updates anymore, please unsubscribe here.
If you were forwarded this newsletter and you like it, you can subscribe here.
Powered by Revue
San Francisco, CA