Along for the Ride - Issue #95
Heya friends, happy Friday!
I want to quickly call everybody's attention to a funding opportunity from Venture for ClimateTech. The org has a really unique opportunity to support early-stage founders (at idea stage!) providing anywhere between $25k-$125k in nondillutive funding. The firm is seeking solutions addressing environmental justice, and I'd be happy to intro you some of the great peeps there. PS. Here's a great read about how climate justice organizations continue to be overwhelmingly white, so this is a fantastic opportunity to do something 'bout that.
Ok, onto le news!
Government and Policy
DOT launches inclusive design reference hub for AVs.
The USDOT is launching an initiative to study voluntary best practices for ensuring accessibility in automated vehicles. They are seeking feedback from advocates, experts and the public to "provide input on critical first steps in this process, the qualifications of entities that are best suited to perform this work, and considerations to ensure long-term sustainability of this initiative".
Feedback is due by January 20th, so hop to it!
www.federalregister.gov • Share
DOT releases two new autonomous vehicle plans.
Seems like the US DOT didn't get the memo that we're all easing into 2021? Taking it slow? All that jazz?
The department has launched two new plans, the Automated Vehicles Comprehensive Plan and the Ensuring American Leadership in Automated Vehicle Technologies: Automated Vehicles 4.0 plan. The first is intended to "promote collaboration and transparency, modernize the regulatory environment, and prepare the transportation system for the safe integration" of AVs.
Now the intention of second, is rather interesting (read: frightening) in my (not so humble) opinion. The document states the DOTs intention to "promote flexible, technology-neutral policies that will allow the public, not the federal government or foreign governments, to choose the most economically efficient and effective transportation and mobility solutions."
Now I don't know about you, but this seems like the wrong the approach to be taken. There is a complex, inter-woven, system of technology at play here, many of which could cause great harm if not properly regulated. And we are going to leave policy-makers and experts out of the decision-making equation? We're going to let the public and "free" market decide? As if economic efficiency is the only metric to measure here. *Bangs head on wall*
Feel free to email me if you too would like to rant about this, I imagine I'd find it very soothing.
Can tech help solve LA's traffic?
The US Department of Energy (DOE) is examining traffic data from across Los Angeles to develop strategies to reduce traffic congestion. The plan is to take a year's worth of traffic data gathered from ~11,160 sensors across southern California, in addition to movement data from mobile devices, to build forecasting models. These models will be used to simulate the impact of different policy changes on transportation patterns. Something I found interesting was that LADOT is not involved in this project.
The UK Department for Transport (DfT) has released a report this week revealing the full economic value of autonomous vehicles in the UK.
The report forecasts that in 2035, 40% of new UK car sales could have self-driving capabilities, with a total market value of £41.7 billion. DfT predicts this could create nearly 40,000 skilled jobs in the CAV technology area.
Industry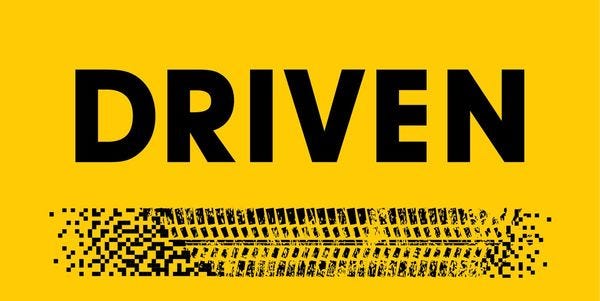 Google, Uber, and the battle to build an autonomous car.
There's a new book out detailing some of the industry drama from the last decade with regards to AVs. Driven author, Alex Davies, is interviewed in this piece, speaking about the history of AVs so far.
"This turns out to be a toxic recipe for success, especially in a category as complex as autonomous cars, where one person's vision cannot possibly triumph over the myriad of technological, social, cultural, political, economic, and logistical challenges. In their internal battles for dominance, the teams ended up wasting a huge amount of time, money, and energy."
Baidu and Geely are partnering for the production of autonomous vehicles. Baidu will focus on developing self-driving tech while Geely (who produce vehicles under the Volvo, Lotus, and their own brand), will develop automobile designs and contribute manufacturing capabilities.
Mobileye to expand autonomous vehicle test fleets.
On the roster? Detroit, Paris, Shanghai and Tokyo. I'll give em points for diversity of urban typographies. The Mobileye team has said the locations were based on two factors: customers and the regulatory environment.
In addition, Mobileye also announced their new System on Chip product, which has the potential to dramatically drive down the cost of the sensors that will help enable full autonomy.
Research and Academia
The effectiveness of stop lines.
Research from the University of Minnesota considered the impact of stop lines near intersections on road safety. This one is for all super transportation nerds out there!
"Video was collected at 16 different intersections before and after a stop line was painted. The safety study and observational study showed that stop lines did not have a significant impact on driver behavior or intersection safety, but other factors like speed limits and sight distance did.
Based on the results of the safety study, there is no evidence supporting that the presence of a stop line has a significant independent impact on crashes. Specifically, in the case of intersections with four or more approaches, even when other contributing factors are controlled for, there is no statistically significant association between the presence of a stop line and crash occurrence."
The impact of Uber and Lyft on vehicle ownership, fuel economy, and transit across U.S. cities.
New research from Carnegie Mellow looks into the impact of TNCs on vehicle ownership, fuel economy, and transit usage across the US.
"We find evidence that TNC entry into urban areas causes an average 0.7% increase in vehicle registrations with significant heterogeneity in these effects across urban areas: TNC entry produces larger vehicle ownership increases in urban areas with higher initial ownership (car-dependent cities) and in urban areas with lower population growth (where TNC-induced vehicle adoption outpaces population growth). We also find no statistically significant average effect of TNC entry on fuel economy or transit use but find evidence of heterogeneity in these effects across urban areas, including larger transit ridership reductions after TNC entry in areas with higher income and more childless households."
That's all from me! Have a beautiful weekend friends.
Sarah
By Sarah Barnes
This weekly newsletter on cities, transportation and technology is curated weekly by Sarah Barnes, a transport nerd based in San Francisco, CA.
The newsletter encourages new conversations about advanced transportation technology, primarily autonomous vehicles, which focus on people, equity, design and the cities we want to (and need to) be building for the future.
If you don't want these updates anymore, please unsubscribe here.
If you were forwarded this newsletter and you like it, you can subscribe here.
Powered by Revue
San Francisco, CA