Along for the Ride - Issue #96
Heya friends, happy Friday!
Some housekeeping: Last week I shared an article via Plantetizen on the USDOT's new AV Plans, and it was brought to my attention that the article, and thus my interpretation of it, are inaccurate. Thanks to reader Marc Scribner for alerting me to this, and offering to fill in the gaps. The first section this week are his words on the matter, which I imagine you will find as interesting as I did.
PS. If you want to nerd out on the USDOT's appointees, here's the complete list. Warms my heart to see so many folks who have advocated for and championed walking + cycling on this list!
PPS. This week's news is… very US centric. I've noticed that since moving things have tended a bit more that way. Next week I'll be digging around for more international content. Venerable readers, if you have anything interesting, please point me that way!
About USDOT's AV 4.0 Plan
Again, credit for this section goes to Marc Scribner, a Senior Transportation Policy Analyst with the political think tank Reason.org based in Washington, DC. You can also read a blog he wrote about the matter here. While Marc and I don't agree on absolutely everything, his clarifications here are much appreciated!
Regarding USDOT's latest documents, the AV Comprehensive Plan was indeed released on January 11 of this year. However, AV 4.0 was released more than a year earlier on January 8, 2020, so the Planetizen post shared is inaccurate.
AV 4.0 recognizes that most technical expertise on AVs resides outside of government and, most importantly, federal law encourages if not requires regulators at NHTSA to defer to voluntary consensus standards bodies in the development of technical standards that may be eventually incorporated into regulation.
Part of USDOT's AV START Initiative launched in 2020 is building out information sharing and collaborations between feds and lower levels of government, as well as the developers. Hopefully this bears fruit (an industry group announced earlier this week that all of the key developers will be participating in AV START going forward), but it's too early to tell.
Government and Policy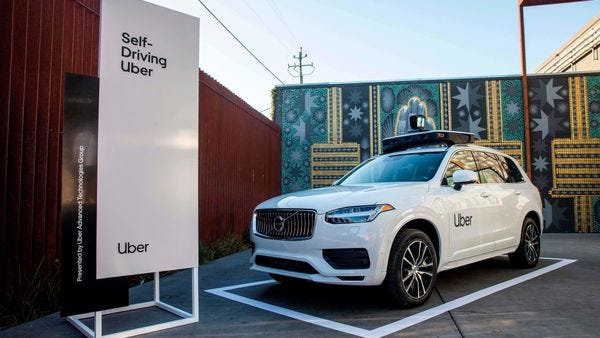 A short and sweet recap of changes made last week to America's AV regulations, with most of the major shifts happening for delivery vehicles. This includes delivery vehicles no longer needing the same safety features as passenger vehicles (more on this in the industry section), and clarifications that while the federal government will regulate the development of AVs, states will regulate the operations of AVs. I'd like to know where local governments, cities, and transit agencies fit into this mix.
Pete Buttigieg and his love of complete streets.
Pete Buttigieg has whispered sweet nothings in the ears of urban twitter this week by consistently referring to the importance of "complete streets". This piece in the Washington Post recaps how as Mayor of South Bend he continuously advocated for people-centric city design and will hopefully do the same leading the USDOT.
www.washingtonpost.com • Share
Massachusetts unveils decarbonization plan.
Massachusetts has committed to achieving Net Zero greenhouse gas emissions by 2050, and recently released their plan to achieve this. The plan includes ensuring all road vehicles are emission free and "mostly electric", in addition to prioritizing a healthy public transit system, bike lanes, and transit-oriented developments.
Senate to consider $10B budget for highway removal.
The senate is considering a $10 billion pilot program, known as the Restoring Neighborhoods and Strengthening Communities Program, which would help communities tear down urban highways and rebuild the surrounding neighborhoods with the needs of underserved communities in mind. The pilot would only be available for projects located in regions with a high concentration of low income residents or residents of color. Amongst advocates, the program is called the "Highways to Boulevards" initiative.
What will be most critical here is how this plan *actually* prioritizes the needs of the communities it hopes to uplift.
Dallas' new mobility plan prioritizes walking.
I was today-years-old when I learnt this is the first-ever mobility plan for Dallas—an urban region with a population of over 1.3 million people. Very encouraging to see the city take this step, and here's hoping it inspires other less dense cities to do the same.
The plan ties the city's infrastructure development to economic development, the environment, and housing. Importantly, it is also upfront about the fact that under the current context, being a pedestrian in Dallas can mean taking your life in your own hands. The city is proposing traffic calming measures and improved infrastructure, while also hoping to reduce car trips in the city by 50% by 2040. That's the Texas spirit, y'all!
A city leaders' guide to Joe Biden's policy agenda.
City Monitor has a great deep dive on Biden's urban policy agenda—from transportation and housing to climate change. It's comprehensive and will (hopefully!) make you excited for what's to come from an urban infrastructure perspective.
Industry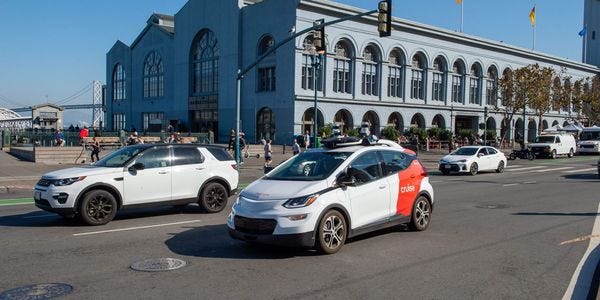 Microsoft bets big on GM's Cruise.
Microsoft is leading a $2 billion invest round in Cruise, which has been majority owned by GM since early 2016. The financing brings Cruise's valuation to $30 billion. GM will retain a majority stake.
Trump pardons Anthony Levandowski.
Welp, I am not in the least bit surprised Trump pardoned Anthony Levandowski on his way out the door. Levandowski even tweeted his gratitude yesterday (his second tweet ever, and first since being convicted). Levandowski gets to bypass his 18 month prison sentence for trade secret theft.
I have so many thoughts, but I'll just leave it with this: 🙃
LiDAR is the star of CES... again!
About this time of year the industry announces their sweeping innovations and advancement at CES, and LiDAR usually is at the forefront. This year is no different in that regard. The Washington Post does a nice job capturing the ins and outs of LiDAR in layman's terms, including what's new this year.
www.washingtonpost.com • Share
Delivery AVs won't need wing mirrors in the US any more.
The NHTSA is working on new rules that better acknowledge not all vehicles in our future will have passengers or drivers, and don't need the same features. They are laying out the difference between passenger vehicles and delivery vehicles, the latter of which won't need features like seatbelts, airbags, and wing mirrors—if all they carry is shipments.
10 startups leading in sustainable transportation.
Shifted puts the spotlight on ten European start-ups leading the charge to bring sustainable transport to cities around the world, including a number of AV-related business (such as Wayve and Arrival) and a wee bikeshare start-up I used to work for, Beryl.
Research and Academia
Fatal pedestrian crash hot spot locations and characteristics.
US pedestrian fatalities are at their highest level in nearly three decades and account for an increasing share of total traffic fatalities (16%). In this study, researchers screened the entire US roadway network to identify fatal pedestrian crash "hot spot" corridors. Of the 60 unique hot spots found, nearly all (97%) were multilane roadways, with 70% requiring pedestrians to cross five or more lanes. More than 75% had speed limits of 30 mph or higher, while 75% were bordered by low-income neighborhoods.
The researchers (rightfully so) are encouraging agencies to identify other roadway corridors with similar characteristics throughout the US and take actions to reduce the risk of future pedestrian fatalities.
Opinion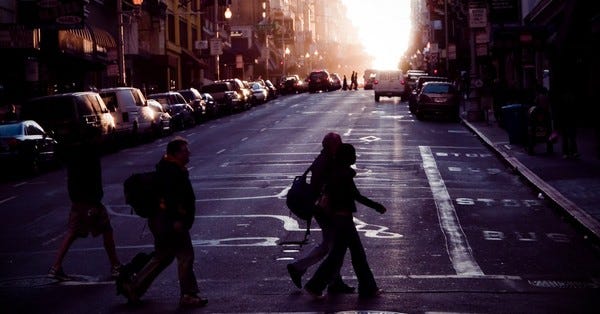 How to tell if Buttigieg's USDOT really cares about cities.
By Rohit Aggarwala, Senior Urban Tech Fellow @ Cornell University.
"As a result, whether a Buttigieg-led USDOT prioritizes pedestrian safety is a far more serious test of his commitment to cities than any other… A second opportunity will be in the regulation of autonomous vehicles (AVs)… A pro-urban USDOT will force AV manufacturers to embrace pedestrian safety as a paramount consideration – and will oppose any attempt to pre-empt cities from regulating AVs as a separate class of vehicles."
Extra Bits + Bobs
Transit Con is being hosted later this month, and features a range of interesting panels and panelists. The conference is also free to attend!
That's all from me. Have a beautiful weekend friends.
Sarah
By Sarah Barnes
This weekly newsletter on cities, transportation and technology is curated weekly by Sarah Barnes, a transport nerd based in San Francisco, CA.
The newsletter encourages new conversations about advanced transportation technology, primarily autonomous vehicles, which focus on people, equity, design and the cities we want to (and need to) be building for the future.
If you don't want these updates anymore, please unsubscribe here.
If you were forwarded this newsletter and you like it, you can subscribe here.
Powered by Revue
San Francisco, CA