Along for the Ride: Valencia Street, Chinese Reform and Cars with Eyes
A weekly roundup of the latest in autonomous vehicles and urbanism, with a human focus.
Read of the Week

Lyft: Designing a Safer Valencia Street
Lyft talks about how their riders use streets, and how street design and land allocation can be leveraged to make streets safer for everybody. The research concludes that curb space is limited and the city needs more space for drop-off and pick-up zones. Interesting applications for a future without drivers.
Government and Policy
Earlier this week in the eastern province of Zhejiang, a female passenger was raped and murdered by her Didi Chuxing driver - and within three days the Chinese government announced it will reform the transportation industry to safeguard passengers.
Chinese authorities say Didi holds 'unshirkable responsibility' for passenger's death (link).
Lidar Data: Catalyst for Urban Innovation
GovTech talks about the depth of data which LiDAR can provide, and how it can enhance a call to action for open data. Cities can use this level of data when developing evidence for future infrastructure and policy.
The Jetsons: Japan Enlists Uber, Airbus in Flying Taxi Project
Within the next decade, a government group in Japan wants to make flying taxis a reality. And they've brought in some big-wigs to make it happen. If cities think curb space is limited, just wait till we understand how little roof space we've got.
Drive.ai Expands to Arlington, Texas
Starting in October, Drive.ai will expand their automated shuttle service; their first trial in Frisco, Texas went live a few weeks ago. Drive.ai are focusing on delivering a new form of public transport in the city's entertainment district.
City of Vancouver Revamps 2040 Transport Plan
As the city works towards 2040, they've listed ambitious goals to increase active transport participation and designing streets which promote health and wellbeing. They've also got their eyes on the future and how AVs will fit into this dynamic. Will be interesting to see how the city marries people-centred policy with forward-thinking innovation.
The AVs are on the road ahead of the 2020 Olympics, where they will become a central piece of the cities transport network. This short trial will only last until September 8th.
Using traditional regional transport models, researchers find that AVs are likely to increase vehicle travel and decrease public transport ridership. I'd love for researchers to begin suggesting how they will combat these outcomes.
Industry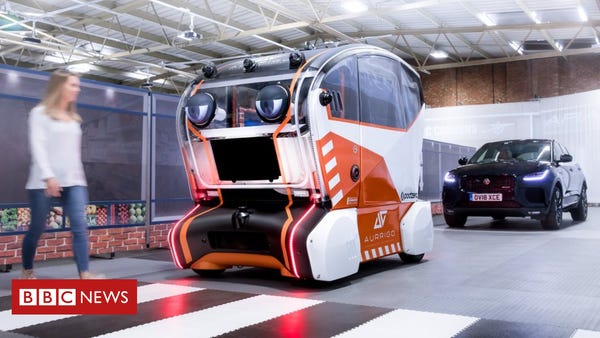 Mimicking the way that drivers and pedestrians often lock eyes to indicate they've seen the pedestrian and are giving them right-of-way, these AVs by Jaguar Landrover are designed to help build pedestrian trust.
(Jane Jacobs is arguably rolling over in her grave because I re-appropriating her famous 'eyes on the street' concept in this way. Jane, if you can hear me, I apologize.)
A Warm Waymo Welcome to Shanghai
Waymo has registered a new legal entity in China, with offices in Shanghai. Named Huimo Business Consulting Co, the company was registered on May 22 with capital of 3.5 million yuan ($509,165). The company will focus on supply chain, and so far has no interest in trialling AVs. Interesting to see how this will pan out given the prickly relationship China has with Google.
In the Spotlight: Waymo's Mechanics
My theory about Waymo spinning fluff pieces every week has yet to be proven wrong. This week we're learning all about the mechanics and maintenance regime behind the AVs! "People are always the hack that make automated systems work". Very wholesome.
Less wholesome, is this piece by The Information which cites five un-named sources close to Waymo who detail some of the company's biggest technical challenges.
www.theinformation.com • Share
Toyota to Invest $500m in Uber
It seems Uber will be holding onto its self-driving car unit after all. The $500m will be in direct support this the self-driving unit and the two will jointly develop the cars and technology.
Public Ownership and Publicity
Tesla is staying public, for now. Shareholder resistance was cited as the main reason the company choose to stay under public ownership.
Opinion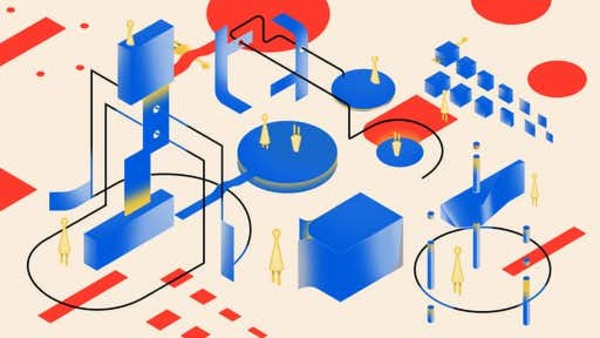 IDEO: Six Ways to Redesign Cities
Number 6: The car centric city. IDEO argues we need to put human-powered movement like walking and cycling at the forefront of city design.
Sebastian Thrun on Flying Taxis
The Google X founder talks about a swath of issues from healthcare to transport - and is convinced flying taxis could be cheaper than Uber.
Interview with Visionary Larry Burns
Forbes interviews Larry Burns, former Vice President of research, development and planning at General Motors, and advisor to Waymo.
Have a beautiful weekend friends.
Sarah
By Sarah Barnes
This weekly newsletter on cities, transportation and technology is curated weekly by Sarah Barnes, a transport nerd based in San Francisco, CA.
The newsletter encourages new conversations about advanced transportation technology, primarily autonomous vehicles, which focus on people, equity, design and the cities we want to (and need to) be building for the future.
If you don't want these updates anymore, please unsubscribe here.
If you were forwarded this newsletter and you like it, you can subscribe here.
Powered by Revue
San Francisco, CA