Along for the Ride: Weekly Newsletter on AVs and Urbanism - Issue #19
Happy Friday friends!
This week we've got stories covering the women in Kenya who are the foundation of self-driving to the potential for AVs to be used as brothels…
Safe to say there's something for everybody in this week's edition.
Read of the Week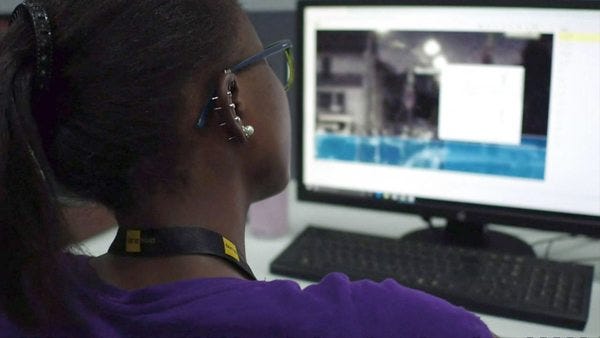 Behind the Wheel: Women in Kenya Building AVs
The BBC gives us a glance into the life of Brenda, a 26-year old single mother living in Kibera in Nairobi. She's also the woman making sure not a single pixel is tagged incorrectly for Silicon Valley tech companies working in self-driving.
Podcast of the Week
"My nightmare scenario, which I can visualize perfectly," Beth Osborne responded, "is sitting in the middle of stand-still traffic in which I am the only human being there. And all the other cars are clogging up the roads but there are no people in any of them."
Governance and Policy
Second chances: Uber apologises for previous behaviour in Hong Kong in a bid to be named partner for their Smart City strategy. (SCMP).
Valuable assets: Transport and land use are inextricably link. Venture Beat considers how AVs will change this dynamic. (Venture Beat).
Sadiq-Kahn on AVs: The former NYC Transport Commissioner discusses AVs at this year's Autonomy Conference in Paris. (Clean Technica).
Seattle's secret: Uber and Lyft see more daily trips than the city's light rail system - and that should worry transport planners (everywhere). (Seattle Times).
Mapping London: Oxbotica and Addison Lee begin mapping Canary Wharf for self-driving. (Smart Highways).
San Jose: Bosch and Mercedes-Benz plan to bring their AVs to the California city in 2019 - with a selected user base. I'll be interested to see if these pilots reach the populations who need them most. (USA Today).
#FundMyStreets: Mobility companies (Zendrive, Uber, Lyft, etc) are pooling funds to "award $50,000 to programs to improve public safety" across America - especially related to distracted driving. (Venture Beat).
Industry
Safety first: Uber has released its latest safety report, a clue they want to resume testing on public roads. (The Verge).
Boring news: Boring company on track to open first tunnel in LA next month. If anybody has a plus one for the opening party, I think I'm free that night. (Tech Crunch).
Profile of Kyle Vogt: Cruise's CEO is profiled by USA Today. He also wrote a blog this week about the struggles of testing self-driving cars in San Francisco. (Medium).
To the races: Audi hosts their autonomous driving competition next week, where eight universities will fight for the title of best self-driving car. (Automotive World).
Waymo whoops: A safety driver in a Waymo Pacifica side-swiped a motorcycle rider last month, sending them to the hospital. (Business Insider).
Tencent rolls into the Valley: Chinese tech company, Tencent, is building a team for self-driving in Silicon Valley. (Reuters).
Early retirement: And how the most innovative place in America might just be a retirement complex in Florida (at least when it comes to testing self-driving cars). (The Hustle).
Happiest place on earth: How a plan to bring autonomous shuttles to Disney World collapsed entirely. (Jalopnik).
Ford scoots into another industry: The automotive OEM has acquired electric scooter company Spin for somewhere between $40m-$100m. (Tech Crunch).
Research and Academia
AV Tourism: Researchers from the University of Surrey and Oxford discuss the impact AVs could have on urban tourism (see below for the big finding.. (Science Daily).
Running out of road: The world's most overcrowded roads are mostly in middle-income countries; of the 15 most congested cities Los Angeles was the city listed from North America or Europe. (Bloomberg).
Opinion
Brothels on wheels: Following on from the above research comes the click-bait of the week: "Self-driving cars could function as moving brothels, academics predict". I am rolling my eyes and I hope you are too. (The Telegraph).
Beware of 'walled gardens': Why Uber and Lyft investing in micro-mobility feels more like a monopolization of urban mobility. (Fast Company). Transit raises 17.5M and promises to be the antithesis this. (Medium).
That's all for this week. Have a beautiful weekend friends.
Sarah
By Sarah Barnes
This weekly newsletter on cities, transportation and technology is curated weekly by Sarah Barnes, a transport nerd based in San Francisco, CA.
The newsletter encourages new conversations about advanced transportation technology, primarily autonomous vehicles, which focus on people, equity, design and the cities we want to (and need to) be building for the future.
If you don't want these updates anymore, please unsubscribe here.
If you were forwarded this newsletter and you like it, you can subscribe here.
Powered by Revue
San Francisco, CA