Along for the Ride: Weekly Newsletter on AVs and Urbanism - Issue #24
Friends!
It's our latest edition before I'm back in January. It's been a pleasure and I hope wherever you are, you are spending your holidays with people you love, having thoughtful and inquisitive conversations about the future we are all building.
And now, on to the news:
Read of the Week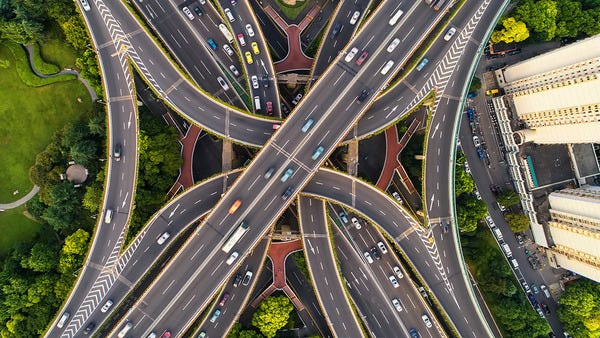 A harrowing study shows that distance to work can significantly impact a job candidate's success. "In my study, an extra six miles of commuting lowers an applicant's chances by as much as listing a black-indicating name like Jamal or Lakisha.)". There's a lot to unpack here, and you should absolutely study up because trends like this can easily exacerbate long-standing exclusion.
Governance and Policy
Rhode Island: The state has awarded a contract to May Mobility to run self-driving shuttles beginning in Providence. The state will pay $800,000 for the first year, and the service will be free for users for two years. (The Day).
5G Korea: Korea has built the world's first self-driving test site - that runs entirely on 5G. (Business Korea).
Congestion Charging? Uber was lobbying the UK government in October of this year for the implementation of congestion charging. Sounds wonderful right? Well the scheme the company was pushing had already been shot down by governments for imposing too much on low-income communities. And just so happened, would also create additional costs for taxi drivers. (The Guardian).
Google my scooter: Google maps now includes mobility links for micro-mobility such as electric scooters. Right now maps will only show Lime scooters - which Google heavily invested in earlier this year. (The Verge).
Industry
Cyber bullying: Stories have emerged from Arizona about how Waymo's vehicles are being treat on the roads: people have thrown rocks, tires have been slashed, and other vehicles have tried to drive them off the road. (AZCentral).
Where is my train? Google acquires Where is my train, an aptly named Indian start-up that solves one very complicated problem. (TechCrunch).
Uber: Uber has announced their intention to IPO next year. (TechCrunch). Many sources also discuss the company's mishandling of information before their fatal crash last year. (TechCrunch). Uber also unveiled a new bus service in Cairo, Egypt. Another move which shows the company's intention of becoming a full-stack mobility provider. (TechCrunch).
Lyft: Lyft's patent for communicating with pedestrians was released this week. (Engadget). And the results are in from Lyft's "Ditch Your Car Challenge" - and most participants took ride-hailing for most of their rides. (Mashable). Lyft is also making it easier for people in food desserts to access groceries. (TechCrunch).
Merging: Wired discusses how self-driving cars handle every driver's task: merging. (Wired).
Opinion
You're a mean one, Mr. Musk: Wired captures a deep-dive of Elon Musk, the intoxicating persona behind Tesla, through the eyes of an eager (and naive) new engineer to the firm. (Wired).
Happy weekend friends.
Sarah
By Sarah Barnes
This weekly newsletter on cities, transportation and technology is curated weekly by Sarah Barnes, a transport nerd based in San Francisco, CA.
The newsletter encourages new conversations about advanced transportation technology, primarily autonomous vehicles, which focus on people, equity, design and the cities we want to (and need to) be building for the future.
If you don't want these updates anymore, please unsubscribe here.
If you were forwarded this newsletter and you like it, you can subscribe here.
Powered by Revue
San Francisco, CA