Along for the Ride: Weekly Newsletter on AVs and Urbanism - Issue #6
Esteemed subscribers, welcome to another week of self-driving cars and urbanization. I'm really loving the engagement from you each week, so please continue to send me your own stories, feedback and share with fellow transport wonks.
Without further delay, here's the round up:
Read of the Week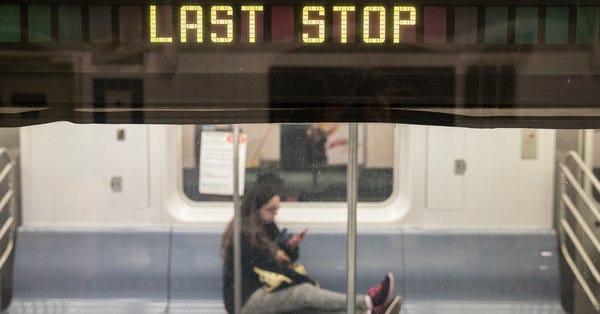 Subways, self-driving cars, and sustainable investments
Public transit advocates fear that naive belief in self-driving cars will convince cities to hold off on investments in public transport - and quite frankly this is already happening. Investments for upgrades and extensions, construction, and additional infrastructure can be costly, time-consuming and politically heated. It might seem easier to blindly believe self-driving cars will fix every transport woe the city has ever seen, but this is unrealistic. Mass transport will continue to be the most efficient people-mover, despite the hype. Self-driving cars can solve some problems, but it can't fix them all.
Government and Policy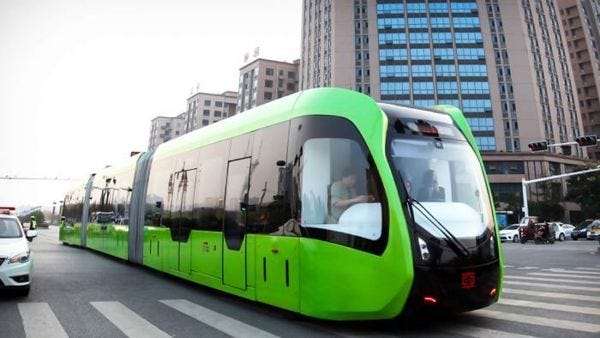 Our friends in Australia are in the midst of the (expensive) public transport vs. (who knows when its getting here) automated transport debate - which the read of the week clearly details. In Australia, some are changing their mind about light rail investments which require the upheaval of the existing streets, and are seeing a solution which marries automation with light-rail: trackless trams. Trackless trams follow sensors designated by painted lines along the road, and sound like a reasonable compromise.
Krafcik to Governors: it's gonna be a while
At a fireside chat with the National Governors Association, Waymo CEO told the group that full automation will "take longer than you think". Krafcik also argues that the increase in road fatalities we've seen in the past few years is partially because of driver assist programs where humans still have to be accountable for the drive (ie. Level ¾), and humans can't be trusted to do so - taking only a small gab at Mr. Musk and his approach.
AT&T is bringing 5G to more cities
By the end of 2018, AT&T will have brought 5G to twelve US cities. 5G connectivity will be crucial for self-driving and something politicians and planners should be advocating for now if they want to adopt AVs sooner rather than later.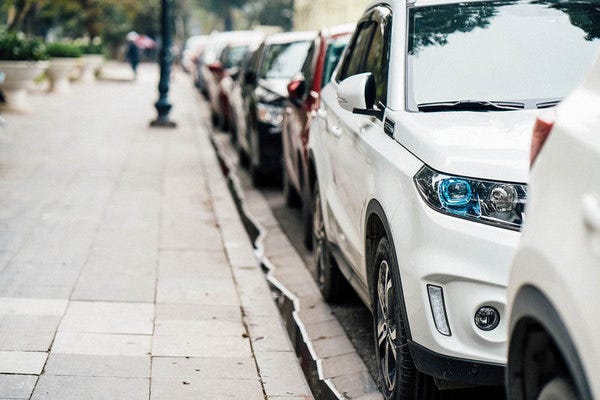 Slate discusses the intrinsic value of curb space, and why using it for parked cars is to the detriment of urban life. "Worth billions but given away for free, the curb is arguably the single most misused asset in the American city".
CityLab reflects on the numerous ways in which automotive culture has divided America - and continues to do so today. "The key is not individuals' car use, but the way we sort into communities based on our reliance on cars."
Athletes, officials and media will be whirled around the Tokyo metropolis in 2020 with electric and autonomous vehicles; officials say visitors will experience "other innovations" that will improve public transport. Toyota will be leading the charge with this one.
Designing for the driverless age
The Urban Land Institute looks at the design of future streets, envisioning how land use will change from parking and curbsides to density and street level experience. They argue historically important criteria for neighbourhoods such as proximity to amenities ('location, location, location') may matter less in the future. Risk here around inducing sprawl and longer commutes.
Two Australian cities in New South Wales, Armidale and Coffs Harbour, will begin trialing AVs starting later this year. The trial includes my favourite application of self-driving: le shuttle. The first phase will take place on a university campus, with other focusing on a retirement village.
Industry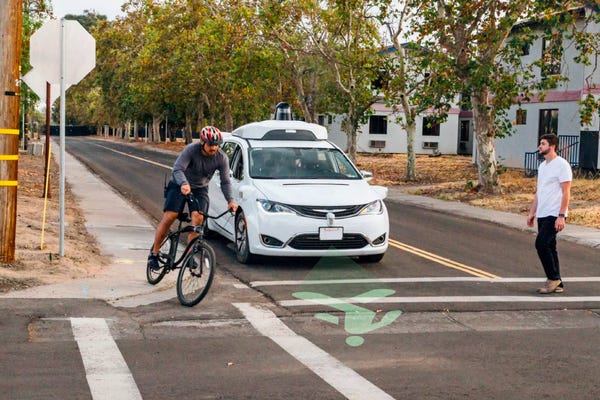 How will AVs communicate with other road users?
This piece considers the potential for AVs to signal their intended action with lasers onto the roadway, à la CitiBike system in NYC and Santander Scheme in London. The author cites his inspiration for the idea as the lights found on these bike shares - and it just so happens the lasers are designed by the company which I work for now, beryl. If you want to know more about lasers, bikes, and road safety read more here or shoot me an email!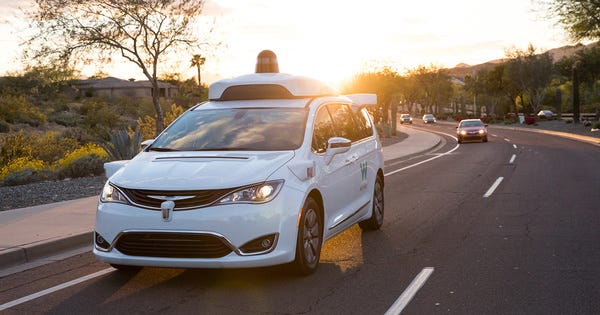 Waymo logs 1 million miles - in a month
Between June 2018 and July 2018, Waymo's vehicles travelled one million miles - on public roads alone. As they accelerate the pace at which they test, Waymo clearly leads the pack in terms of miles, partnerships and even brand awareness with the public.
And, Waymo is partnering with more businesses in Phoenix
Deals with Walmart, AutoNation, Avis and others mean that their operations in Phoenix will expand their current ridership. For example, when a customer brings their car to AutoNation to be serviced, the company will offer customers the choice of a loaner vehicle or access to Waymo's fleet. With Walmart, Waymo's 'early riders' receive a discount shopping online at Walmart and can take a vehicle to the store to pick-up their order. They say they're also partnering with public transport agencies, but I'll believe it when I see it.
Lyft partnership bringing more people to medics
Hitch Health and Lyft partnered last year to help more people get to their doctor appointments by offering patients free rides. The result: a 27% decrease in people missing their appointments. Clinics average a loss of $100USD per appointment when there is a no show, so this truly is a mutually beneficial relationship.
www.beckershospitalreview.com • Share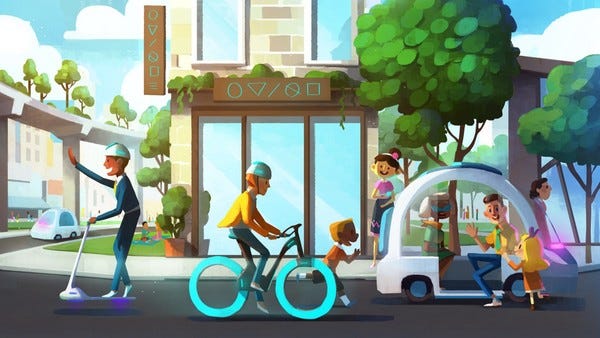 Lyft loves bikes and scooters, not car ownership
This week Uber, Bird and Lyft made statements about how car ownership is the bane of urban transportation. What they miss entirely is that car ownership is not the same thing as Vehicle Miles Travelled (VMT), so unless we decrease car usage the whole-hearted future vision these firms are spinning will be nothing more than another near miss.
Uber customers who have traditionally used the app for ride-hailing, and try one of Uber/JUMP's eBikes are more likely to convert to hiring a bike than a car. According to Uber, overall trips by new JUMP riders on the Uber platform climbed 15%, even as this same group's trips in cars and SUVs declined 10%. Is this a win for cities? 100%.
Also in the news: Uber hits 10 billionth trip. (link).
Uber's self-driving fleet has returned to the streets of Pittsburgh, with one caveat: all vehicles are being driven and operated by humans. Uber is in the process of reevaluating its autonomous fleet operations, and this is one of many steps which the company will be taking to better understand their weaknesses.
Embark, the company automating the long-haul trucking industry has just finished a $30 million funding round, and is already generating revenue from commercial shippers. Obvious questions emerge here about the future of work, but in the US there is a shortage of long-haul drivers - meaning the industry is ready to embrace the technology head on and as soon as possible. To make us all feel worse, the founders are only 22.
The Softbank-backed company is building out maps to help train self-driving cars and improve ride-hailing services. Currently companies such as Lyft, Facebook, Snapchat and even Tinder(?) use mapbox.
The Chinese smart location and mapping startup Wayz.ai has raised $80m. Similar to Mapbox (above), they are designing navigation tools for self-driving cars. The maps currently work with Level 3 or 4 self-driving vehicles.
www.digitaljournal.com • Share
Rule of law in NYC: Uber drivers are employees
Three employees won a case last week which entitled them to unemployment benefits after they stopped working at Uber because the wages did not support their livelihood. Could employee benefits for drivers be next? Dara Khosrowshahi, Uber's CEO, is thinking about it.
Voyage brings on industry experts
Voyage, the self-driving car company which grandparents will love, has brought on execs from Uber, Tesla and Cruise. Voyage focuses their pilots and operations in aging communities, directly addressing emerging mobility challenges for a generation which was raised on the automobile.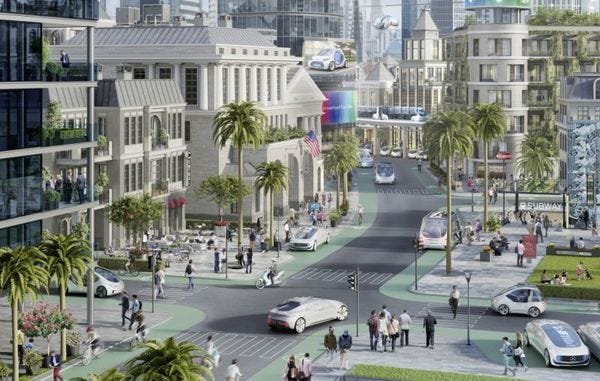 Daimler, Bosch and NVIDIA head to California
I reported this story a few newsletters back, but want to bring it back purely for the image above. As the trio plans to build their own city to pilot in, they released images such as the one above. Complete with a car turning right while a pedestrian is in the intersection, a shuttle bus parked in a bike lane, no protected or separated bike lanes in sight, almost no active street-frontages and a plethora on-street parking - AV companies if you want to pitch your vision city to the world, please do it better than this.
Daimler has banks betting on it
Banks have bolstered Daimler's credit line with well over $4bn USD (€11bn). The credit line comes from a range of international banks and exists to support the automaker in their electric and autonomous vehicle endeavours. And just like that, the company is already deepening their partnership with Baidu (link).
Zoox swirls around San Francisco with ease
Zoox has released a video of how their vehicles handle San Francisco's chaotic streets, and well, it barely even blinks. Small and windy streets, and bizarre pedestrian behaviour ain't nothing for their AV. Zoox has designed every aspect of this car - and is moving forward without any major partnership with an existing automotive OEM.
Fiat Chrysler mourns the loss of Marchionne
This past week, Fiat Chrysler was forced to replace CEO Sergio Marchionne after a health complication, and later in the week it was announced that Marchionne has passed away. Sending condolences to the Marchionne family during this difficult time. The NYT details the work of the new CEO and his transition into the company.
Ford's new $4bn self-driving car unit
Ford is investing $4bn USD in a new state of the art self-driving car unit in Detroit and is looking for outside investors to pitch-in. This follows a similar move by GM earlier this year who opened their "Cruise Unit" and saw Softbank pour in $2.25bn.
GM announces the AirBnB of cars
The company is set to deliver a peer-to-peer car share, operated by Maven their existing car-share operation. Another example of disrupting the traditional ownership and business model of automotive OEMs.
Research and Academia
Uber and public transport: the new age debate
Research from the University of Toronto, Bingham Young University and Naval Postgraduate asks: "Is Uber a substitute or complement for public transit?" The research has three important findings: (1) Uber complements public transport for the "average transit agency", (2) Uber reduces commute times for those riding public transport, and (3) Uber increases traffic congestion. There's a lot packed in here, and I recommend reading this imminently. Shout out to subscriber Marcel for the recommendation.
individual.utoronto.ca • Share
How ride-sharing is making traffic *worse*
Services like UberPool and Lyft Line are worsening traffic by appealing directly to customers who would otherwise have taken transit, walked, biked or not used a ride-hail service at all, according to a new study by Shaller Consulting.
www.schallerconsult.com • Share
Brookings: 21 percent willing to ride in a self-driving car
Brookings finds that the favourability of self driving cars has dropped, likely due to the Uber fatality earlier this year in Tempe, Arizona. Other findings include that men were more eager to ride than women, and 'young people' (18-34) more likely to ride than people over the age of 55.
Research by the Council for Foreign Relations has released a new book which looks at digital decarbonization and includes two essays which include self-driving cars. Peter Fox-Penner from Boston University writes about "The Implications of Vehicle Electrification and Autonomy for Global Decarbonization".
Opinion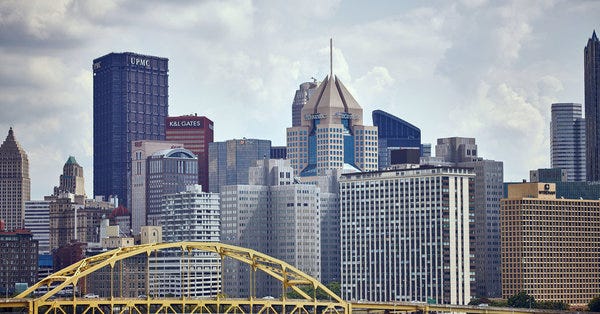 Andre Perry: Who gets left out of the urban tech boom?
The fourth industrial revolution is upon us, and as individuals working in "tech" we have to ask ourselves: how do I as an individual fit into this movement, and how do the people around people? Andre Perry looks to Pittsburgh and underscores the ways in which tech has profoundly changed the city, but has left the historically marginalized groups where it found them.
ForeignPolicy.com: "It's nothing more than hype"
ForeignPolicy.com rips to shred the supposed benefits of self-driving: "Technology companies have been selling a vision of greener cities and safer roads… but the long-term payoff is poised to be slim".
Will cities become more car dependent thanks to AVs?
Is it appropriate to welcome self-driving cars into cities when they have the potential to increase the number of trips taken, distance travelled, and potentially undermine active transportation? The team at CityMetric discuss.
Ernst Dickmanns invented a self-driving car in 1989, and this is the story of how he did it. A nice little history lesson before your weekend begins.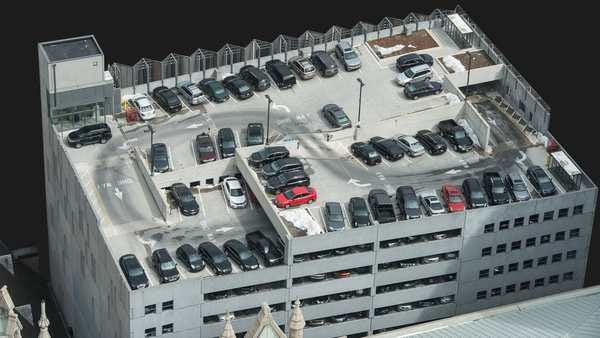 We need to be converting parking garages now
Into homes, schools, hospitals and other social goods. Looking forward to a future where car ownership decreases and public parking lots can be downsized significantly, FastCo consider the many future uses of America's overbuilt parking infrastructure.
Have a beautiful weekend friends,
Sarah
By Sarah Barnes
This weekly newsletter on cities, transportation and technology is curated weekly by Sarah Barnes, a transport nerd based in San Francisco, CA.
The newsletter encourages new conversations about advanced transportation technology, primarily autonomous vehicles, which focus on people, equity, design and the cities we want to (and need to) be building for the future.
If you don't want these updates anymore, please unsubscribe here.
If you were forwarded this newsletter and you like it, you can subscribe here.
Powered by Revue
San Francisco, CA