Along for the Ride: Weekly Newsletter on AVs and Urbanism - Issue #8
Bonjour mes amis et bienvenue à une autre semaine de voitures autonomes et d'urbanisation.
It's been a week - so without further delay, here's the roundup:
Read of the Week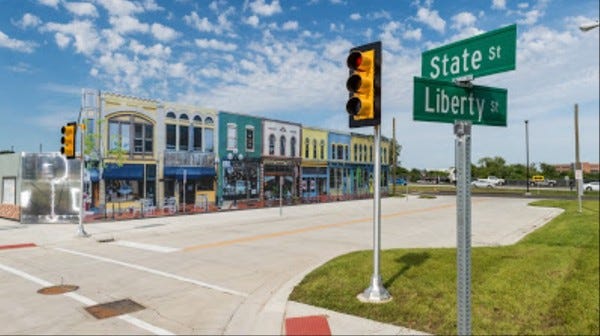 MCity: Home of AVs, and Fake Pedestrians, Bike Lanes and Fire Hydrants
Michigan's Mcity is a model city designed to test the reliability of autonomous vehicles. Opened in 2015, the so-called 'city' infrastructure paints an interesting picture as to how auto OEMs understand urban infrastructure, street life, and movement.
Government and Policy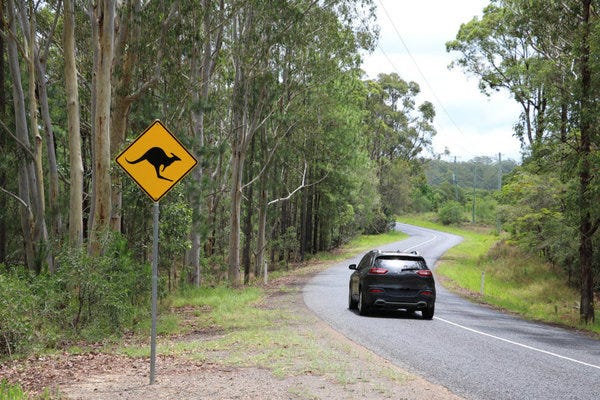 Australia Welcomes Self-Driving in 2020
Australia is pushing for new self-driving regulation. The laws will be designed to prioritize public safety and reliability, as well as welcoming in industry players. Currently all laws assume a human driver is present, hindering truly autonomous trials.
Capped: Uber and Lyft's NYC Dismay
The City Council voted in favour of a vehicle license cap in the big apple. Uber has been working quickly to find a loophole, noting that since the cap doesn't affect the number of drivers, they can try to find a solution where drivers share cars and licenses.
Streetsblog NYC shares their opinion on the matter saying this is "not an Uber cap - it's a course correction for an industry that's dangerously out of whack" (link).
Blindspots: New Study Finds AVs Overlooking Obstacles
The Insurance Institute for Highway Safety (IIHS) has just released a new study which shows that AVs overlook certain obstacles requiring human assistance to keep roads safe. These kinks will eventually be ironed out, but critically important for today's trials is public safety. Urban planners need to understand the potential flaws and pitfalls of AVs such that they can help prevent foreseeable collisions and oversights.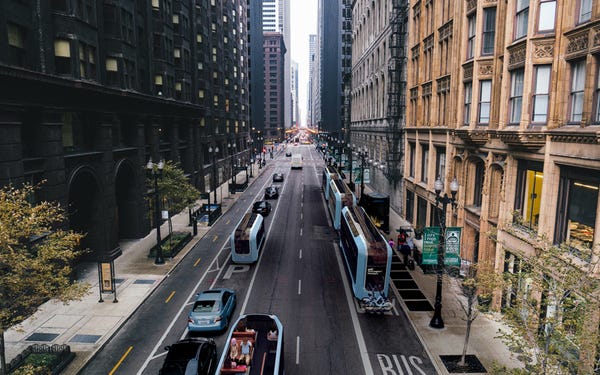 Architecture Firm SOM: AVs will Change Urban Environments
The firm discusses how existing streets will be adapted for advanced transport technology, and share concerns that new transit system will have difficulty ensuring that their uptake is equitable. From the looks of this image, we will still have parking, pedestrians will almost all stop walking and the colour baby blue will make a significant bounce back.
This link details an event the firm hosted in Chicago about the new report.
In America: Senate Discusses Arbitration and AVs
The American Association for Justice has been pressuring senators to ensure that "when a person, whether a passenger or pedestrian, is injured or killed by a driverless car, that person or their family is not forced into a secret arbitration proceeding". This has proven to be a pickle for the AV START Act thus far.
Arbitration processes would interfere with a family's ability to sue the automaker.
Industry
The company wants to be a "traffic control centre" for AVs. Similar to how the aviation industry operates, the founders of RideOS want to build a 'coordinating layer' for all AVs to communicate with one another. Intention is to reduce collisions and congestion.
AV Data Labeling Company Raises $18M
Scale, based in San Francisco raised $18 million. The company has built a system that "labels autonomous car data quickly and accurately". Self-driving cars are estimated to collect 300 terabytes of data per year. The company provides an API to auto OEMs to accelerate the data-labelling process.
GM Outlines Self-Driving Vision
The public statement is broad in scope, and asks people to "imagine a world with no car crashes… imagine widespread use of electric vehicles… imagine a crowded city not filled with congested roads..." and so on. I enjoy their vision, and it's perfect for the broad public - but the skeptic in me what's more. I want to know *how* the streets will be made less congested, where power is generated for EVs, and the sophistication of their driver assistance program.
roboticsandautomationnews.com • Share
Hertz Manages Aptiv's Fleet in Las Vegas
The car rental company is going to operate and manage Aptiv's Las Vegas pilot. Fascinating to see how the car rental industry is making small changes to keep up with the ever-changing industry.
www.intelligenttransport.com • Share
This is an increase of $100 billion since their last valuation. What's ignited this growth? Waymo's trucking and delivery potential are estimated to be a much larger revenue sources than passenger rides.
Musk's Promises Fall Flat (Again)
Musk has been promising an autonomous coast-to-coast drive for years now (it was originally scheduled for 2016), and once again it has been delayed. The company's autopilot team says they still need to improve the driver assist system's safety features. Happy to hear they are taking the necessary precautions - better to deploy safely than to deploy early.
Research and Academia
Hailing an Autonomous Vehicle: Impact on Cities
MERGE Greenwich (based out of London, UK) publishes their results from a year-long study which sought to understand if hailing an autonomous vehicles will really make cities greener, more efficient and more accessible.
This study is a "guide for state legislators" which discusses how current legislation around following too closely to other cars on the road will need to be adjusted for self-driving vehicles.
Ensuring the Benefits of AVs in Texas
UT Austin has just published a report about what it will take to ensure that AVs improve quality of life in Texas. The study finds that "in a well-implemented system, advanced CAV technologies may reduce current crash costs by at least $390 billion per year". But the authors caution that a poorly implemented system can detract from or even reverse benefits.
library.ctr.utexas.edu • Share
Benefits of Reliable Federal Funding for Transport
Who would have thought reliable and consistent federal funding would have benefits on transport systems? The American Public Transport Association has confirmed that this (myth?) is in fact true - and see a breadth of positive outcomes for cities and citizens.
Opinion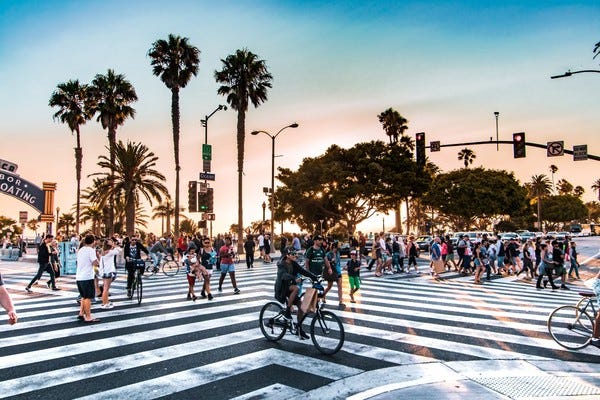 Sharing: A Street's Past and Future
This opinion by Paris Marx (self-described as a socialist, traveller, urbanist) discusses the pitfalls of Silicon Valley's perspective for future cities. It is impassioned and argues for cities where people are placed at the top of the street hierarchy once again.
Will AVs be the End of Parking as We Know It?
TechCrunch discusses how the parking industry is poised to grow, arguing that not even self-driving cars can curb the need for parking.
Semi-autonomous Cars Need More Testing
Based on the IIHS study mentioned earlier,Wired discusses why testing semi-autonomous vehicles is so critical. They argue that safety rankings are needed to help consumers better understand the risks they take while operating in semi-autonomous mode.
Uber and Lyft attract a certain type of clientale, how does this impact public transport investment?
This article picks up a finding from the Schaller Consulting report which has been causing a stir these past two weeks. Finding that almost half of ride-hailing customers in high density cities make over $200,000 per year, how does this affect public transportation ridership?
Have a beautiful weekend friends.
Sarah
By Sarah Barnes
This weekly newsletter on cities, transportation and technology is curated weekly by Sarah Barnes, a transport nerd based in San Francisco, CA.
The newsletter encourages new conversations about advanced transportation technology, primarily autonomous vehicles, which focus on people, equity, design and the cities we want to (and need to) be building for the future.
If you don't want these updates anymore, please unsubscribe here.
If you were forwarded this newsletter and you like it, you can subscribe here.
Powered by Revue
San Francisco, CA